Since Instagram is becoming more common social network like Facebook, people are interested to know tips, tricks and hacks about Instagram. As we all know Instagram is a photo/video sharing network, and there is not so many features like other social networking platforms, such as Facebook, Twitter and Google+.
Instagram looks pretty simple, easy to use, easy to manage and there is nothing like advanced. But a few things that I know about Instagram, you probably would not know as a common user. The birth of Instagram was started with the mobile app, but the availability of the photo-sharing service on the web is really useful for me.
Following are the Instagram tricks that'll make you a masterpiece:
1. Download Photos and Videos from Instagram
Instagram is a world of beautiful photos and videos, but the problem with Instagram is they don't provide any download option in the mobile app or on any other platform. Time to use a third-party app. You can use InstaSave on Android, InstaGet on iOS and online Instagram Downloader in order to download photos and videos from Instagram. These tools automatically fetch the full size media file from the post URL, and serve you a direct download link.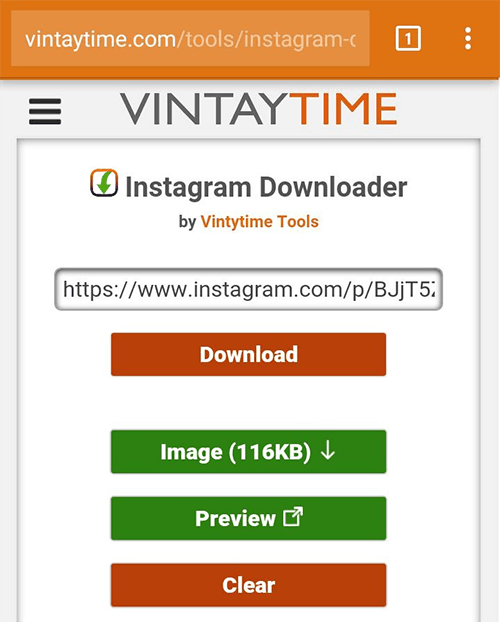 2. View Profile picture of others
Another bad thing about Instagram is we cannot view profile picture of others. I really don't know why download is not available, may be it is for privacy reasons. Now this time you don't need any third-party software, with just a trick you can view (or even download) someone's profile picture using a web browser.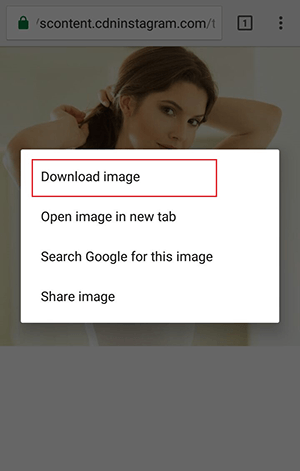 3. Get More Instagram Followers
One the biggest tricks to get more followers on Instagram is, keep following other profiles. If you follow 100 profiles continuously right now, you will start receiving a bunch of notifications regarding new followers. Try this trick on your mobile app, and gain more followers easily.
4. Mass Follow Instagram Profiles
According to the above trick, more following equals to more followers. Lets be clever and bulk/mass follow other profiles using a client-side browser script. Please be patient when you run the script, and make sure your following counter is increasing. If you already follow so many peoples, then wait for a few minutes and run the script again.
Hashtags make it easy to reach our post to a few more people. But few most used (or popular) hashtags can reach your post to more and more peoples. For Instagram, we have a list of all-time popular hashtags.
On the mobile app, when you type any popular hashtag, it will also show you hashtag's popularity in numbers (as seen below).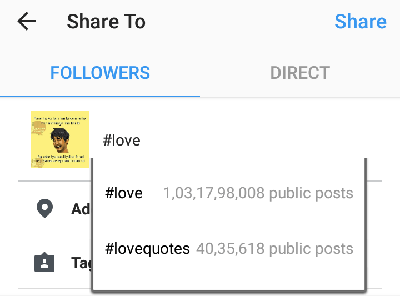 6. Convert profile to Business profile
Instead of developing Business page option, Instagram makes "Business profile" feature. As a business/company/brand, you can create a normal profile on Instagram and convert it to a Business profile. Go to Instagram app > profile > tap on settings/options icon > scroll down to 'Account' > Switch to Business profile.
With a Business profile, you will get access to audience insight and business tools.
7. Multiple Instagram accounts in one app
Parallel Space for Android is a good solution to run multiple accounts of any app in one device. But in the Instagram app, you can easily add multiple accounts (up to 5 profiles) and switch between them.  Go to Instagram app > profile > tap on settings/options icon > scroll down to very bottom > Add Account.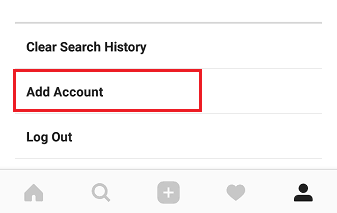 8. Enable private account feature
If you already know about private profiles on Instagram, I don't need to define what is the mean of 'This Account is Private'. Private account feature makes your all posts hidden from public users, and only followers can see your posts. Even if anyone follows your private profile, its need to be approved first.
Go to Instagram app > profile > tap on settings/options icon > scroll down to 'Account' > Private Account.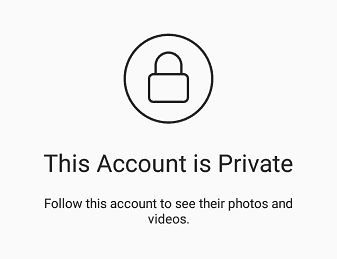 9. Delete Your Account for Permanent
Whether you want to temporarily disable your Instagram account, or delete for permanent, both things cannot be done through the mobile app. As Instagram says, you need to login to your Instagram account with a web browser in order to delete the account for permanently. Read how to delete your Instagram account permanently.