Instagram is a social network where photos are the main content, and people also love to share videos on social networking sites. Photos can be easily downloaded from any social networking site, including Facebook, Google+, Twitter etc. But on Instagram there's no official way to save photos directly on the local SD card.
Your uploaded photos are automatically saved on your device gallery, but it's hard to save other's photos and videos to SD card. My ways to save Instagram photos is absolutely awesome and it didn't break any Instagram rules.
When it comes to download videos from video-sharing sites like YouTube, Facebook, there must be a copyright issue. But, still you can download videos from Facebook, Instagram, or any other video-sharing website with just a search on Google.
1. Using Chrome Extension
An extension called DInstagram is the quickest way to download Instagram photos and videos. With just a click, you can save a photo or video in different formats such as PNG, JPEG, MP4, AVI, and more.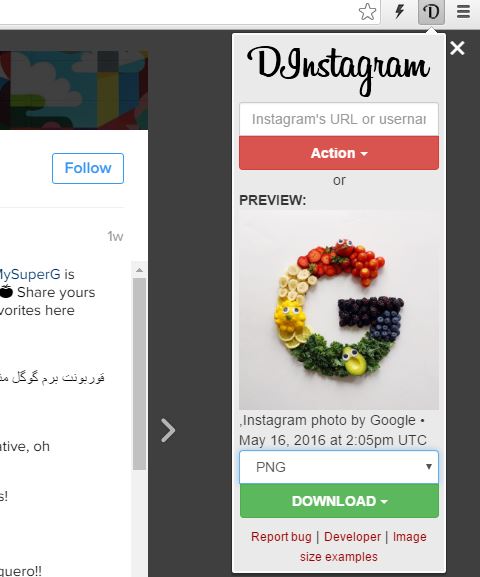 Open Chrome browser and install DInstagram from the webstore.
Go to Instagram.com via browser.
Click on the photo or video you want to download.
Click the DInstagram icon located at top-right corner of chrome.
Select format and click download.
2. Using Mobile App
I'm talking about the unofficial app to download photos, not Instagram app. But, the way I download photos is feels official and you don't need to login with your Instagram account on the third-party app.

Install and open EasyDownloader.
Open the Instagram app.
Click the option menu of the photo or video you want to download.

Select share, and then Copy to clipboard.
Now the media file will start downloading (See the notification panel).

As an iPhone or iOS user, you can try app like InstaBoard, or other.
3. Using Online Tool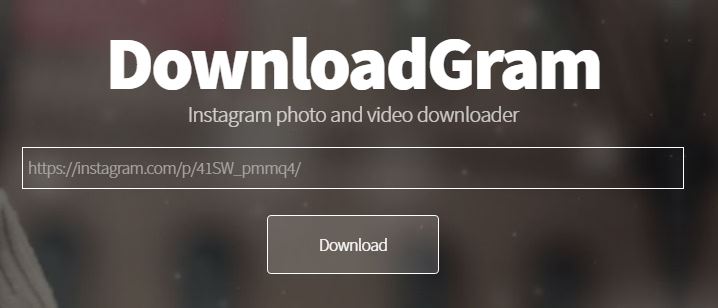 An online tool called DownloadGram allows you to save photos and videos from Instagram using URL. You only need to paste the media URL to the tool and click the download button. The benefit on online tool is you can use it via a mobile browser also. If you're a non-Android user, then online tool is the best way for you. Just share the media from Instagram app>copy share link> and paste it to the online tool. Let's see how to download photos and videos via online tools:
Open Instagram.com in a desktop browser.
Click on the photo or video you want to download.
Copy the link from the address bar.

Open Downloadgram.com.
Paste the link and click Download button.