Administrators can easily block many websites on his computer or network, but it's hard to unblock those sites as a standard or guest user. If you don't have permission to access your favorite websites like Facebook, YouTube, Adult, and more, then you should use my ways to get access to those and all other sites in the world.
Sometime a website wasn't blocked through the computer or ISP, may the site was not available in the country or the government ban the website for the country. Using my ways, you can fully get access to blocked sites without unblocking them through computer, network or ISP.
Method 1. Use Tor browser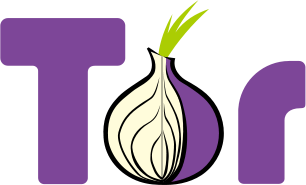 Tor browser hides your identity and help you browse the web anonymously against ISP and Government. The browser connects to the Tor proxy server, and route all your traffic through the Tor network. As soon as session will terminate, the browser will delete all of your browsing history and cookies to protect your privacy. With Tor, you can access all blocked websites on computer and smartphone too. The browser interface was based on Firefox, and you can continue to use the official Add-ons store.

As you can see in the above screenshot, the blocked site YouTube.com is not working in Firefox, but successful accessible through Tor browser.
As a standard or guest user, may be you don't have permission to write on Windows (C:) drive, so during the installation of Tor, you can select the different installation location to successfully install the browser. Once completed, launch the browser and it will automatically start connecting to the Tor network. You'll see a welcome screen, after that you continue using all restricted or blocked websites through Tor browser.
Method 2. Use a web proxy site
Web proxy sites are the best way to access blocked websites from the same internet browser, where it shows unable to connect to the website. These sites use a proxy server from different locations and your all data routed through their web proxy server. When you use a web proxy site, exactly you're not connected to the site, you're just viewing the site. Follow the step below to use a free proxy website and access blocked websites:

Go to ProxySite.com
Select a server location.
Enter the website URL that you want to access.
Enjoy!, your site is now unblocked, and use the site's address bar to access any blocked website.
More free web proxy websites