In the world of more than 7 billion peoples, number of jobs are less and completion is going higher. People are crazy to build businesses and trying to generate income easier than a 8-10 hour job. There are different kind of Industries in this world, and some common industries where people commonly do work, like Agriculture, Education, Entertainment, Food, Health and more. But, the industry of the internet is different and there is no genuine degree exist to get a job over the Internet. Generating money online is sometimes defined as passive income, but it is not easy as you think. Who doesn't want money? And why people are unemployed when everyone can easily generate revenue using the Internet by sitting at home.
According to me, Earning money online is the smartest job on this earth and not just a money, even it'll give you fame and popularity too. Today, more than 50% peoples in this world not using the internet and those will surprise to know that folks in the world are making millions from the internet. There are different ways to earn money online, some needs investment and some can't, but overall you need to invest your talent, skills and honesty to actually make money online. Thanks to the companies like Google, Internet Firms, and E-commerce sites which make it possible to use the internet as a full-time job.
1. Start a Blog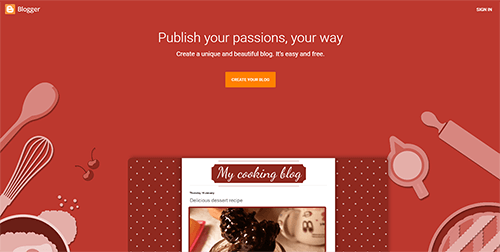 Blogging is the most popular way today to make money online and investment of money is almost nothing. The profit is built using ads and almost 95% blogs on the web are using Google Adsense to earn revenue. In Blogging, you need to invest your writing skill and interesting mind so that new and old readers be active on your blog and quality & unique contents goes rank higher on Google search. You can start a blog using a platform like Blogger and WordPress and start publishing contents on a topic you're interested, like Technology, Health, Beauty and so on. Once your blog getting traffic from Google search and other sources, you can now put Adsense ads on your blog and earn money like a business. This is the genuine way to earn money online and Blogging helps your career and knowledge grows up. The minimum payout of Google Adsense is $100.
2. Start a YouTube Channel
YouTube is also known as a social networking website but the user who generate content on YouTube is not just a user, even the company tell him a creator. As a video creator, you can upload your own recorded videos (any topic) and use Google Adsense to earn money from your YouTube videos. Some highest-paid YouTube stars like PewDiePie, Smosh, and TheFineBros earn millions from their channel. A Vlog (Video Blog) is a popular category on YouTube and channels like RomanAtwoodVlogs, Zoella, CaseyNeistat and IISuperwomanII are the great examples of Vlogging. Once you start uploading your own vlog videos on YouTube, it will soon get viewers and you will be paid for views through Adsense. If you don't want to fail in building your career on YouTube, so let's read YouTube optimization guide.
3. Online Affiliate Marketing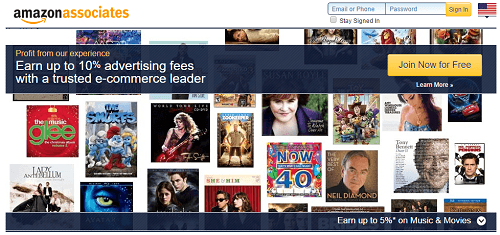 Affiliate marketing is a way to earn commission by referring business products and services to other peoples. One of the strongest online income sources today is Affiliate marketing and almost all kinds of online companies offer Affiliate earning opportunity to all users. In order to promote other's products and service, you will need a website or blog so that you can easily put affiliate links on your site and earn commission for every sale goes through the affiliate link. Don't have a website? Don't worry, Try e-mailing, sending messages with an affiliate link to our friends and earn per sale done by your friends. Blogs like Smart Passive income earn more than $100k per month through Affiliate marketing. The most popular CPS Affiliate marketing networks are Rakuten, ShareASale, CJ, and ClickBank, whether you can promote any online business products like Amazon Associates, iTunes Affiliate and so on.
The smartest way to get sale through affiliate links is products review on your website or blog and promote the webpage using Google AdWords, Facebook ads and more internet marketing platform.
4. Sell Photos Online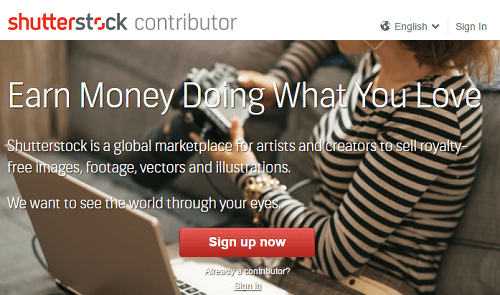 Why are you wasting your photography skill by sharing the professional clicked images on social media for free. As a professional photographer, it's required to make a portfolio to get more clients and customer response. But, did you ever try selling photography online through world's popular online stocks like Shutterstock, iStock and Fotolia. These stocks are available all over the world because photography demand is everywhere. Once you upload your images to the stock, it will review by a moderator and soon your images will listed on the stock. The price of your images were finalized by the stock and you will earn up to 20% to 60% of the sale amount, where payments may be initiated monthly.
5. Get Paid for Writing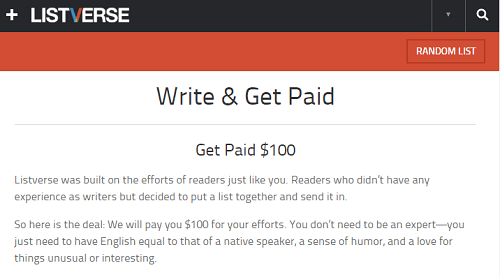 Writing is one of the general methods to earn money online. You can write on your own blog or other's website to get paid per article. Sites like Income Dairy, Cracked, and Listverse paid up to $100 per article. In order to get your article submission approve, you should write professionally and there was a requirement of words that you can read on the website. There are more websites on the web that'll pay to write and topics depend on the website. The most popular topics that people love to read online are Technology, Health, Entertainment and Business. If you're a long-form writer and want to earn more, then go start writing an e-book and publish it directly to Amazon Kindle, iBook and Google Play.
6. Filling Online Surveys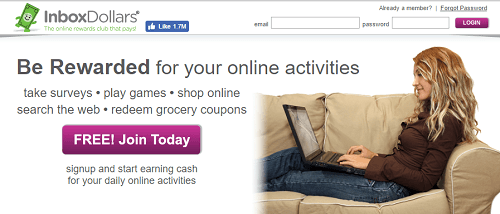 Online survey jobs are complicated, but as a part-time job, survey filling is good. Survey jobs didn't need any investment and you can make up to $50 per day. First, you need to understand what really the online survey companies do and how you get the benefit from each survey. The amount per survey filling is based on the survey company, and even there are some sites on web that pay less. The sites we trust for online survey jobs are InboxDollars, Swagbucks, SurveySavvy, Toluna and MySurvey. You can even search online survey jobs in your country and get paid easily. For each survey you'll earn reward and you can withdraw your rewards as a Gift card, vouchers and cash.
7. Sell Your Notes

As a student in a college, you always need to attend lectures, create notes and prepare for your exams. But, what about some students who always absent in lectures. It's true that boys pay less attention in attending lectures and making notes than girls and it's an opportunity for girls to sell their notes online and earn some money. A UK based site called Notesale.co.uk turns your study into money. Just upload your notes as a PDF, set a price and wait for the money. Buyers can easily search for notes and pay the money for each note.
8. Become an E-commerce Seller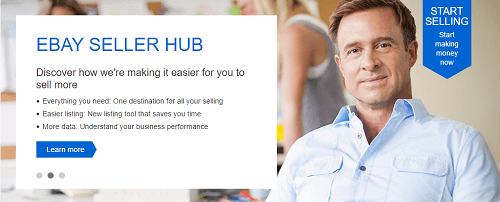 When you shop online and buy a product from an e-commerce site like Amazon or Ebay, there is actually you buy the item from a seller. The products available on the site is uploaded and listed by sellers and you can find the name of the seller just around to the product. The e-commerce company take responsibly to maintain products listing and marketing. Becoming an e-commerce seller is easy, but you need to invest money in goods so that you can list your products and sell goods online. The benefit is you don't need to rent a shop and you can keep products at the useless space in your home. Let's get started the business online by signing up as a seller on Amazon, Ebay and other online shopping websites.
9. Get Paid Per Task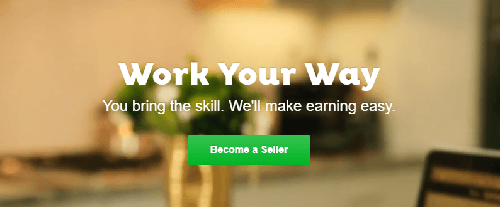 An online marketplace called Fiverr make it easy for freelancers to earn money per task performed. For example, a business wants to design a logo and there is no designer available at his company. But, on Fiverr he can easily go to the category Logo design and order a logo design for an amount like $5, $10 or $100. The site was available globally and anyone from corner of the world can sell our skill on Fiverr. Whether you're a designer, developer, writer, video editor, musician or web analyst, there are all kinds of skills sell on Fiverr.
10. Write a Smartphone App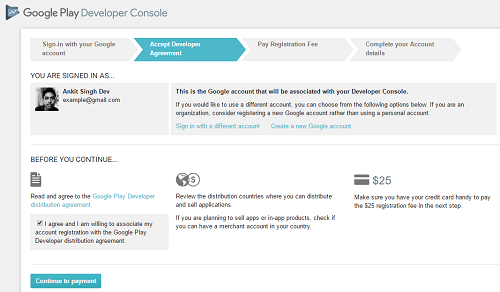 Career in mobile application development is growing rapidly over the years and in the generation of internet learning, people can build Android and iOS apps by learning and watching tutorials on web by sitting at home. You can write a simple app and submit it to Google play and the iTunes app store. The platform will charge you an amount in order to list your app in the store. You can monetize your app with ads and subscription so that you can earn money by sitting at home. I know programming is not easy, but this is a genuine way to earn money from home, where the chances of business is likely more.
---
Summary, Sources and Attribution
Featured image material contributed by free image resource.
The Guide was based on genuine ways to earn money online.
Table data by author.