YouTube has billions of unique visitors per month from all over the world. All the videos uploaded on YouTube created by users that make YouTube a boss, and YouTubers are employed. Every channel has his own topic videos and anyone can start their own channel on YouTube for free. Earning money from YouTube is very easy but becoming star on the platform is not so easy.
You really didn't know how many hours of videos watched on YouTube in a month, According to statistics it's billions of hour. I always surprised when I think about a website started in 2005 and after 5 years the company is now the 3rd largest website in the world. It's a huge thank to popular YouTubers, who waste their golden time on YouTube like a full time job.
Estimated income –
$3 million

 per year, All income sources –

YouTube, Makeup Artist, Ipsy

Michelle Phan was not just an Vlogger, even after becoming popular on YouTube, she becomes an Entrepreneur. Phan has started their YouTube career by uploading makeup tutorial videos since 2007 and companies like Lancôme and L'Oreal works with Phan for business.
Starting with a personal blog, now their YouTube channel Michelle Phan has more than 8.5 million subscribers an a billion views. Phan also published a book "YOUR LIFE GUIDE TO BEAUTY, STYLE, AND SUCCESS–ONLINE AND OFF".
Her beauty products and subscription based beauty service Ipsy has raised $100 million in 2015 and value the company at $500 million.
Estimated income –
$6 million

 per year, All income sources –

YouTube, Music Albums, Live Performance

Lindsey Stirling is a multi-talented violinist that can dance, sing, perform and compose and she do everything at the same time on YouTube. Their YouTube channel was founded on 2007 and currently about 8 million people subscribed their channel. The main content of the channel is violin performances (both live and in music videos).
Estimated income –
$8 million

 per year, All income sources –

YouTube, Television, Filmography

Two brothers: Benny Fine and Rafi Fine have spent their entire life in making videos. Their main channel TheFineBros has more than 13 million subscribers and billions of video views. TheFineBros was not just an channel, even the founders make a full production company of shows, films and the company's name was now Fine Brothers Entertainment.
The fine Brothers' channel was popular for many video series and one of them is Kids React. The brothers run multiple Fine Brothers-related channels on YouTube like REACT and FBE2. Their main channel was created on June 4, 2007 and the first video uploaded on the same date.
Estimated income –
$8.5 million

 per year, All income sources –

YouTube, Movie, Music Album

Ian Andrew Hecox and Anthony Padilla are two guys who run Smosh and ten Smosh-related channels on YouTube. The original Smosh channel has more  than 22 million subscribers and billions of views. The main theme of the channel's content is "Comedy".
Anthony Padilla the first founder started a website in 2002 with domain smosh.com and made several Flash animations. After the launch of YouTube in 2005, Smosh registered as a channel on YouTube.
The smosh income source was not just a YouTube, even movies and music albums are also a part of their worth. On 2015, 20th century fox releases American comedy film "Smosh: The Movie" directed by Alex Winter.
Estimated income –
$12 million

per year, All income sources –

YouTube, Shopping, Apps, Books, Filmography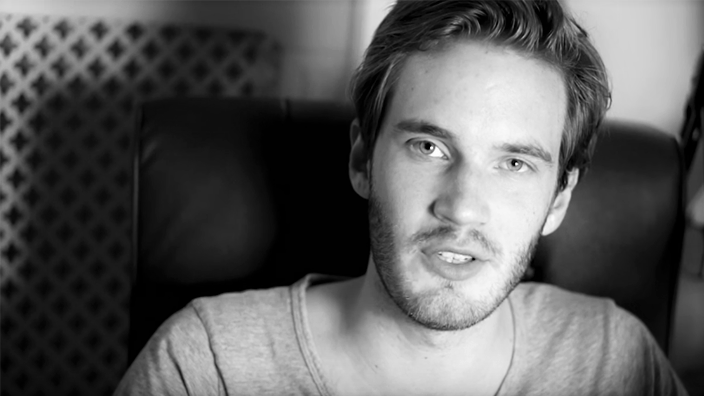 PewDiePie is the only channel on YouTube that has more than 40 million+ subscribers along with billions of views. The guy name behind PewDiePie is Felix Arvid Ulf Kjellberg and their age was about 26 years old. The channel were originally registered on April 29, 2010 and by posting contents like vlog, funny, gaming, it's become one of the most popular and most subscribed channel on YouTube.
There are many secrets of getting success on YouTube, but the hidden secret is starting getting success from their first video. PewDiePie's first uploaded video has more than 1 million hits.