YouTube is a video sharing platform that google bought from the three PayPal employees by paying them a billion dollar. Google knows the future of YouTube, but know body knows that YouTube users will become millionaires by using their platform. For music companies, YouTube is a internet platform to launch music all over the world. If you're taking YouTube to success your own business, then it will need marketing and advertising strategy, but getting success as a vlogger is the real success on YouTube.
Not everyone gets fame on YouTube, and there is no secret way to get thousands or millions of subscribers and win a YouTube creator reward. But, I notice some things of famous youtubers that will be the secret of getting success on YouTube.
Your 1st video
If my first upload on YouTube got attention by users, then nobody stops me to upload more videos to my channel. I found 95% of the most subscribed channels got thousands of views and subscribers on their first video on YouTube. I don't know it's people destiny or the power of engagement.
The first video of PewDiePie that deleted, but re-upload of 2011:
And Smosh's first video got near 10 million views on a lol topic.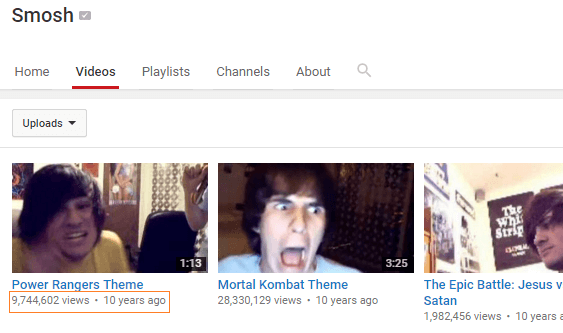 This is the most surprising secret, i'm tracking for a year. Here is the first videos of the most subscribed channels on YouTube:
HolaSoyGerman – Obvious Things In Life.
JennaMarbles – Charles Franklin Marbles is a Sad Sad Man.
Fine Bros – Burger King Safety Dance.
Zoella – 60 Things In My Bedroom.
PrankvsPrank – GIRLFRIEND FAKE HEAD IN BED SCARE PRANK.
Your 1st engagement
Not everyone got famous from their first video because your video didn't get good engagement rate by viewers. You can't hack engagement of a social media website because it depends on users and the public decision is always best. You can also try YouTube SEO and Free YouTube promotion tips to push your engagement chances high.
The reason why your videos not engaging is maybe you're posting on your channel that was copied from a different channel or from the web. Google products like search, YouTube, News and more has a same algorithm that only pushes unique contents to the top and else are like invisible.
On YouTube, the original recorded video always got some engagement as you upload, and after it depends to public that how much everyone sharing, commenting or liking.
The thumbnail
YouTube didn't approve uploads and that is the reason why fake thumbnail videos got thousands of clicks. If you're a YouTube startup, then please do focus on the thumbnail and don't fake because the faker got very bad response that you don't want to see.
Here's a 7 min challenge video by BFvsGF that shows, adult visuals on the thumbnail, but the reality is Uploader only capture the point when Jesse touches near Jeana's chest: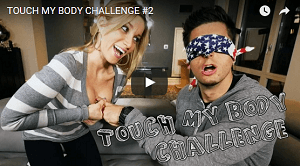 If you display some adult visuals in a thumbnail, then your click rates will bounce higher and the video will get flood of views in a day. May be your video didn't have any attractive thumbnail, instead you can upload a custom video thumbnail image and the size is 1280×720 (with a minimum width of 640 pixels).
The quality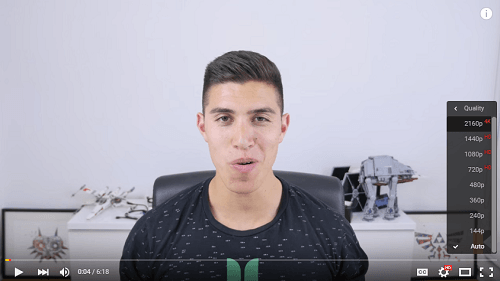 What you're uploading and what you are trying to show? Make sure you're doing like a professional and your video content should be looked original. Many people make videos by combining multiple videos shots, For example – Top 10 Scariest Horror Movies contain scenes from the trailers and movies, but it's not copyright because of the title.
Another way to make your channel and videos rank higher is upload HD resolution videos and should be recorded with your own camera. The maximum resolution on YouTube is 2160p (4k) and the HD resolutions are 2160p(4k), 1440p (2k), 1080p (Full HD), 720p(HD).
The topic
YouTube is all about entertainment and the most subscribed channels on YouTube publish entertaining contents. My suggestion to you is always make your video content entertaining, even your topic is related to the education.
Don't upload "How-to" topics if you have creative & entertaining topics in your mind. Actually, "How-to" topics feel good to read and Google search already has billions of web pages with the topic How-to.
Here are some popular topics on YouTube that people love to watch:
Music
Prank
Funny
Tech
Gaming
WTF
Adult
And you win
The day when your video goes Trending on YouTube, it means you've completed your goal. Don't give me thanks, It is my work that I learned from the internet by wasting a year.