Speed test matters! Even your connection is 1GB/Sec. When your internet turns slow what you do first? Contact your ISP or test internet speed. There are so many online speed test tools available, but Ookla is no. 1 in the world. Ookla also offers smartphone apps to check internet speed through mobile devices. If your test speed is very slow and your data plan is very good, it means there was a problem with your speed and you can speed up internet connection right now by following our tips.
Some time speed test result shows ping value higher, it means your speed is fine only your connection taking too long to respond. Here, you can take help of your ISP support.
Before starting test makes sure no other internet activities is running on background, such as downloading, video call, streaming, etc. And make sure your WiFi users are not doing download activities.
1. Ookla Speed Test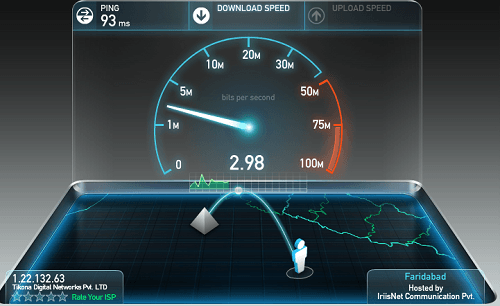 Ookla speedtest.net is #1 in the internet and you know HTML5 version is on the way. The service test internet connection based on your nearest location server, and the service has hundreds of servers available around the world. You can also compare speed test with others and share result on social networking site. Currently Ookla Speed Test performing more than 50 million broadband and internet connection test per month.
2. SpeedOf.Me



No flash and Java required because everything here is HTML5. The tool lets you test internet connection speed with a real time graph and have the option to export the results in a document format.
3. Bandwidth Place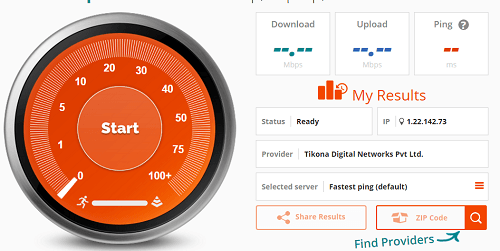 Bandwidth place is a responsive web design tool, works well on PC, phone, tablet and all kinds of screen sizes. HTML5 technology makes this tool rank 3rd in my list. Once you visit bandwidthplace.com, the tool automatically detects your internet ISP and IP and you only need to push the start button. Result contains Download, Upload, and Ping values according to your nearest server. Share results on social media or wherever you want.
4. AT&T Internet Speed Test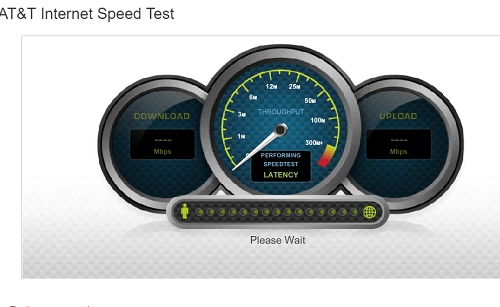 Popular telecommunication company AT&T has a hidden speed test tool, who uses Ookla technology for speed test. Once you open the tool, it shows enter e-mail field, but don't worry, it's optional and you can directly hit the "start test" button.
5. Speed.io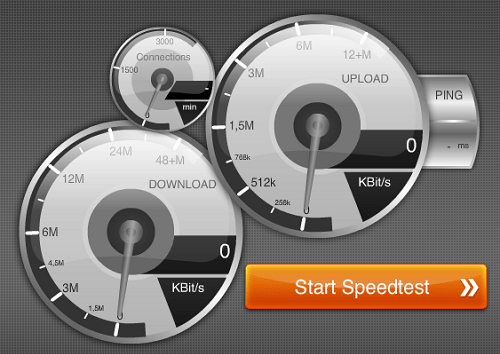 The design of odometer on speedtest.io makes this tool looks cool. Once you start the test, you can see download, upload and ping test values. Your IP and browser visible on the tool as you visit the website.
6. Bing Speed Test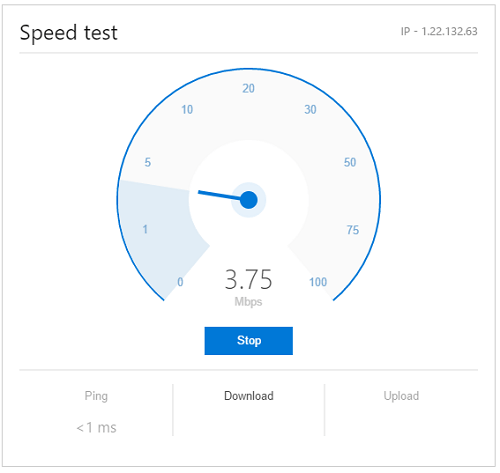 Bing speed test is a neat and clean solution widget. As you search "speed test" on Bing, the widget will appear to you on the top. The widget shows you ping, download and upload test results and it's run faster.
7. Testmy.net

8. Speed Test SpeedSmart WiFi & Mobile Network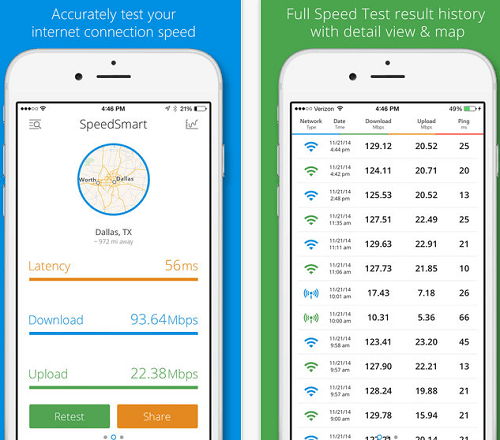 9. Internet Speed Test
10. Internet Bandwidth Speed Test