When it comes to setup an e-commerce business, few things we have to discuss with our team, such as digital marketing, content creation and which is the best payment gateway. If your business or startup is available for worldwide customers, it's best to integrate a payment gateway that can accepts payments from all over the world, in multiple currencies.
The reason why startups select a local payment gateway is only because of pricing. As you know about the business model of payment gateway companies. They will charge a small amount per successful transaction, and even some gateways also demand a setup fee. If you go with the zero setup fee plan, you will see higher transaction rates, but the free plan is best for startups.
Here, I'm going to list the best payment gateway services to accept payments internationally, global or worldwide:
Stripe is the best payment gateway to accept payments online from around the world, in 100+ currencies. During checkout, your customers can pay using different payment options such as debit/credit cards, bank/direct debit payments, payment wallets, and cryptocurrency.
The company is focused on developers, and then on everything.The simple payment API Libraries by Stripe allows developers to quickly integrate their payment gateway with on their website and mobile app using different programming languages, libraries and plugins.
Stripe also has a free plan for individuals and startups that didn't require any setup fee. Only 2.9% + 30¢ charge per successful transaction.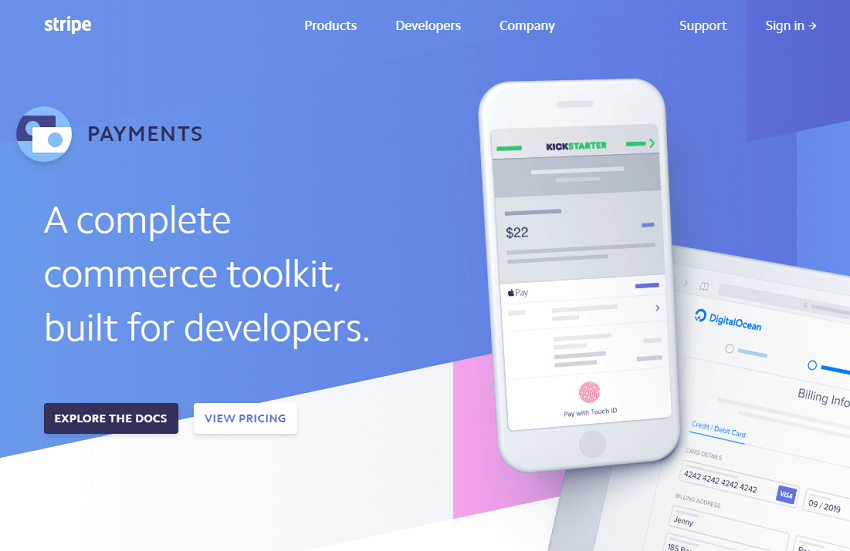 PayPal is the world's most popular payment processing company on the internet, with over 15 million merchant accounts and around 200 million registered account holders. Undoubtedly PayPal did not charge any setup, monthly or cancellation fee, but the commission (%) for every successful transaction is 4.4 % + fixed fee.
PayPal accepts payments in 26 currencies and the payment options are only credit/debit cards. For Businesses, the company provides multiple ways to get paid such as PayPal. ME link, payment button, email or online invoice. Visit the PayPal Developer page to know more about APIs and integration.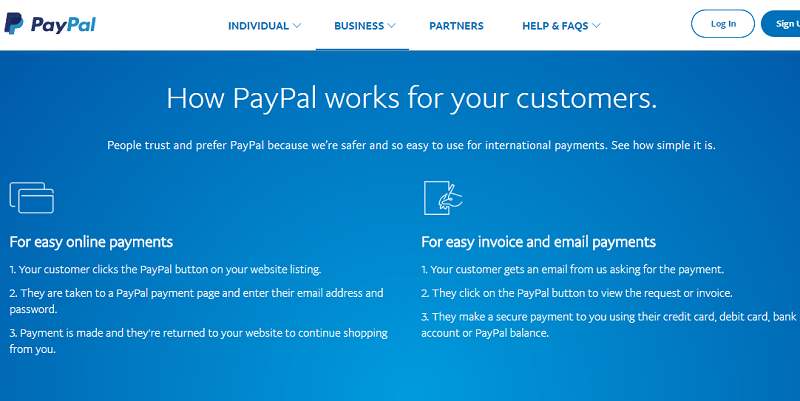 2Checkout is an another worldwide payment processing company allows merchants to accept payments online through a website or mobile app. The checkout page provide 8 payment types to customers including debit card, credit card or PayPal, and 15 language options. Merchants can accept payments from their customers in up to 87 currencies around the world, and the merchant will receive all their funds through wire transfer, EFT or Payoneer.
Developers can easily integrate with the 2Checkout payment API using different programming languages, such as PHP, Python, curl, .Net, Ruby and Java. 2Checkout's pricing model is really simple, no setup or monthly fee, only a small amount per successful transaction.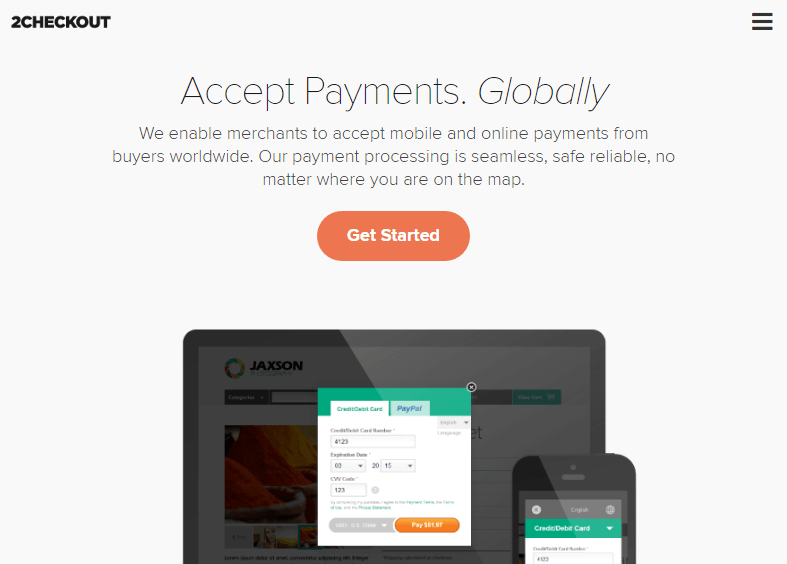 Shopify is one of the best platforms for creating an e-commerce website without any coding. The platform will provide all those things required to sell online, such as web hosting, website templates, shopping cart, analytics, marketing and absolutely a payment gateway. Merchants can accept payments via credit cards with Shopify or integrate their online store with over 70 payment gateways around the world.
If you want to use Shopify Payment Gateways, you will need to build your online store on Shopify.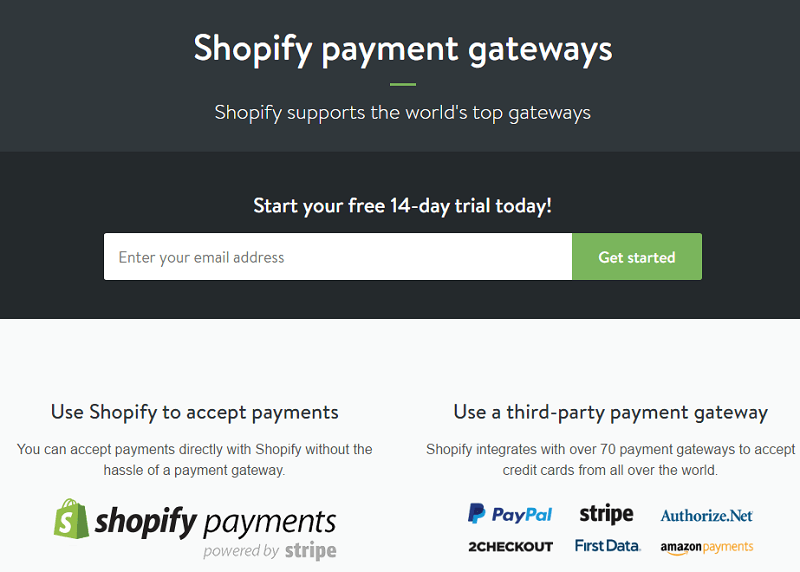 CCAvenue is one of the most popular payment gateways in south Asia, best for e-commerce businesses running in India and in the global/international too. It processes up to 27 international currencies including Rupee, Dollar and Euro, and support 200+ payment options during checkout including Credit Cards, Debit Cards, Net Banking and Bank EMI.
CCAvenue support responsive checkout page with multilingual text of up to 18 different languages. The pricing plan is so simple, startup pro plan has no setup fee with 2-3% per transaction charge, but the Privilege plan will cost you a setup fee around $400-$500.