QR Code is a software technology that makes it easy to share information without wires, internet and any other wireless signal. You only need a QR Code scanner or reader app on your device in order to decode the code. The reader app will use your camera and read the hidden information inside the QR Code.
E-commerce, Mobile wallet and other tech companies in the world are using QR code technology to easily share any information with their customers. Through programming, developers can easily generate QR codes in the mobile app or website, but if you want to generate a QR Code for any other use, learn how to generate QR Codes.
Try our free online QR Code generator.
QR Droid is one of the best apps for reading QR Codes on Android, and the app is freeware available on the Google play store. It scans the QR Code immediately and launch action according to the QR data types, such as open a URL, Send an e-mail, Redirect to store, or Add a contact.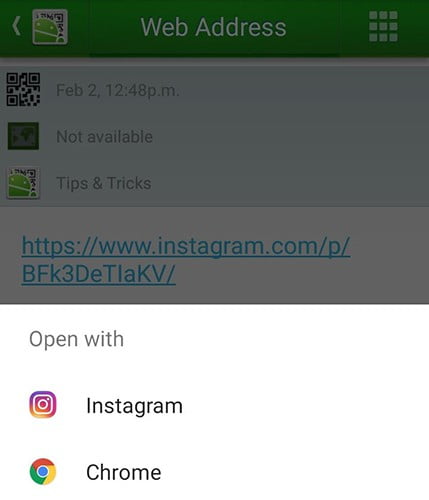 QR Droid is not just a scanner, it can also generate multiple kind of QR Code with different color, size, label, frame and logo. I'm really very satisfied with the app on my device.
For my all iOS devices, Qrafter works faster and smoother. Every QR Code I scan with this app will be saved in history, so I can easily reuse the QR code anytime I want. Qrafter scans faster and it can also create QR Codes with different data types, such as URL, Location, Contact Card, Phone Call and Text Message.
If you want to scan a local QR code image saved on your device, simply select the 'Scan from photo albums' option on the home screen.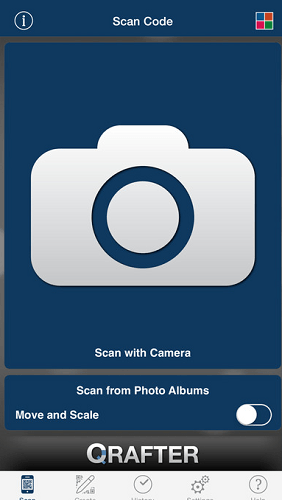 For scanning purpose, Qrafter's free version is best. But for more features, you can try the Pro app, that will cost you $1.99.