Screencasting and screenshot are two very useful tasks you are doing in your daily computing life. Not just a PC, even the smartphone has the capability to record a screen. Recording computer screen with a camera is really a non-sensible way you should never repeat, and screen recording is like an original video clip. Operating systems like Windows, Android and MAC comes with an inbuilt screenshot tool, but the screen recording is not yet very common.
Earlier versions of Windows, like XP, 7 or 8 didn't have the built-in screen recorder tool, but in Windows 10, a hidden screen recording tool exists for gamers. You can launch that tool using Windows key+G. I'm not satisfied with that game bar screen recorder, so i collect some free screen recorder software with more features.
1. CamStudio
CamStudio is the most popular, open-source and freeware screen recording program for Windows. It lets you record activities on the computer screen with audio, save the recording as a AVI file, and play that video in their built-in media player.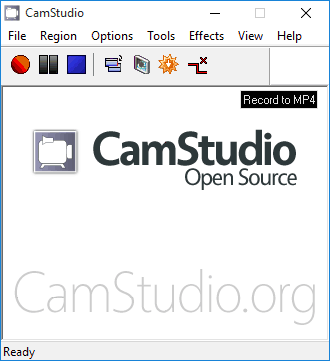 You can also record a fixed region or program window otherwise full screen recording is supported on all screencasting software. Some more additional features available in CamStudio, such as Cursor highlight, Scree annotations, Video annotations, SWF/MP4 converter and CamStudio Lossless Codec.

2. ActivePresenter Free Edition
I'm really a big fan of ActivePresenter. It is more than a screen recorder, comes with basic audio/video editing functions, such as crop, join, speed up, speed down, etc. It consists more essential tools for screencasting and creating high quality screen recording videos.

Install the software and create a new project. After that, select a custom area or full screen and click that red button. Your recording will start, and you can end the recorder by using hot keys. The project automatically import the video in the video editing interface, and you can save the video from the export tab.
3. Ezvid
Ezvid is a combination of screen recorder and video editor, where video editing is more focused than screen recording. The software automatically records full screen on the go, but it didn't support custom regional recording, like specific area or window.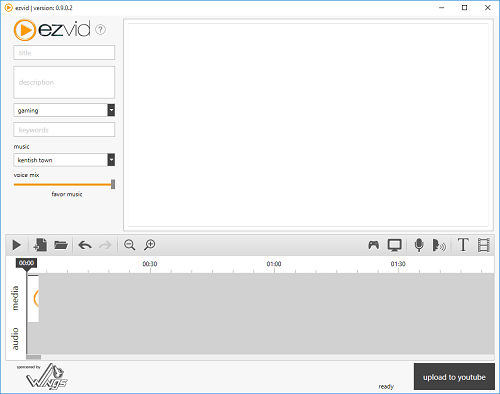 Click that "capture screen" button and the recording is instantly begin on the entire screen. After that, edit the video, add text, add additional pictures/videos and make a complete awesome video. If Ezvid didn't automatically install in C:\Program Files\, please create a directory in C:\Program Files\ and select that directory when installing the setup.
4. Icecream Screen Recorder
Icecream screen recorder is a yummy screencasting tool with high quality features and well designed interface. The only reason why I drop this tool in the number 3rd, because the free edition can only record screen up to 10 minutes, else the software features are more than all screencasting tool on this page.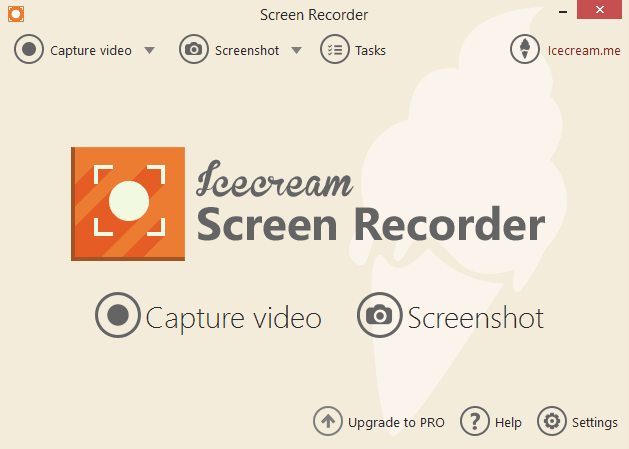 While making a screen recording, you can draw something on screen using the pencil or add colored text. Icecream screen recorder can record screen in different modes, such as full screen, specific area or window. Click that "Rec" icon and control the recorder using hotkeys.
5. Apowersoft Free Screen Recorder
Apowersoft's Free Screen Recorder is an another high quality tool with simple features and contains good material design. You can record the entire computer screen or a custom area, additionally the software can record web cam instead of the screen. While doing a recording, click that pencil icon and draw something on the screen.

Once you click the pause button, the recording will need manually saved, even you can delete it and start over a new recording. Custom keyboard shortcuts and some more settings available in the settings menu.

6. Flashback Express
Flashback Express by Blueberry Software is an advanced screen recording tool for Windows XP, 7, 8 and 10. The free edition comes with a FlashBack Express player, which is actually a basic video editor. The software can record screen, microphone and PC speakers at the same time.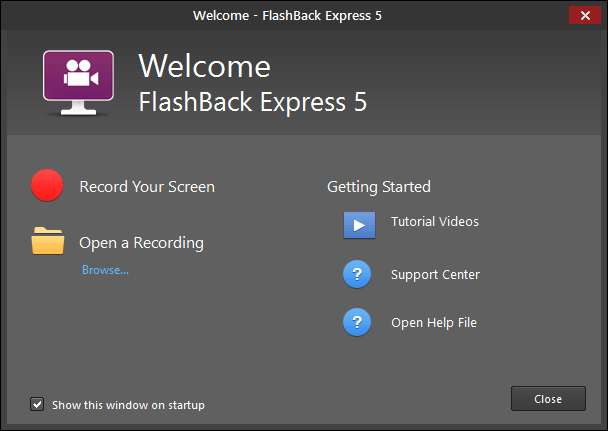 You can also record activities of a custom region or window, else full screen is already there. Download FlashBack Express's free edition, and register your software with a free key received on your email address.
7. Screen Video Recorder by DVDVideoSoft
DVDVideoSoft's screen recording tool comes with a compact design, allows you to record computer activities in a full screen, window or  custom region. The tool comes with a tiny window, in which screen capture and screen recording icons are simply appearing. By default, the software didn't capture the mouse, please click the menu button and check capture mouse. Recorded files are output as MP4.