Your internet connectivity may go down anytime, the website or webpage you read on the Web can be removed from the server, so using the website or webpage downloader tool, you can access web documents locally on your computer. There are many benefits to reading web documents offline, such as an no advertisement, faster browsing and easy reading, though sites like Wikipedia do not sell ads on your site, but other sites may sell as many ads on their web pages.
Multimedia content like audio, video can not be saved offline, only static content will be saved offline such as text, images etc.
To read a specific webpage offline:
1. Pocket
Pocket is a great application to save web pages offline, only with a login to the service you can create your own reading list, your list will be automatically synchronized with all your devices so that you can read it anywhere with or without internet connectivity. You can save web pages in your Pocket List using more than 500 applications, in mobile platform share any web page and add it to the Pocket List.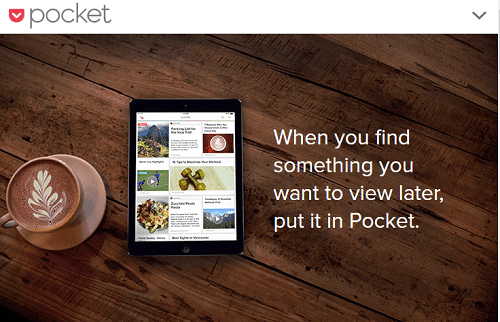 2. Instapaper
Instapaper is a very simple offline reader for mobile and tablet platforms, it helps to read web pages, videos, and other pages offline on your device. Ads, menus, widgets, styles, scripts and other unnecessary elements are removed from the saved web pages, and there is no limit to the number of web pages you can save to your free Instapaper account.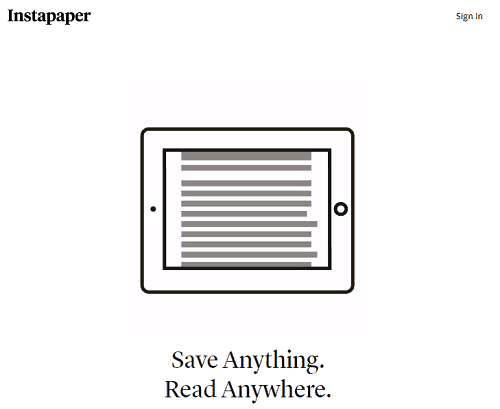 3. Evernote
Evernote is the best free note-taking mobile app, you can save any web page as a note to your Evernote app, and notes can be accessed offline, so it means that your web page notes are offline. The note-taking application is available for computers, mobile and tablet platforms as a native application.
You can use Evernote Web Clipper on your computer browser to save web pages directly to your Evernote account.

4. Wikipedia's official application
Wikipedia is the world's largest online source of information, many of you may want to save Wikipedia pages offline, so why do not you use the official application? Wikipedia's native Android and iOS applications support a feature called 'Reading List' that helps you organize articles and read them offline.
5. Print PDF in Web Browser
If you do not want to use any additional applications to save web pages for offline reading, you can use the Save PDF feature on your web browser and save web pages as PDF files. To do this, open any browser (eg, Chrome) on your computer or mobile device, go to the browser menu and select 'Print', then change the printer as 'Save as PDF' and Save the page as a PDF file.
6. Mobile and tablet browsers with offline reading functionality
Major mobile browsers like Chrome and Safari support offline reading.
To use this feature in Safari (iOS), open any web page in the Safari browser, click the share icon and select 'Add to Reading List'. You can read the saved pages later by clicking on the bookmark icon.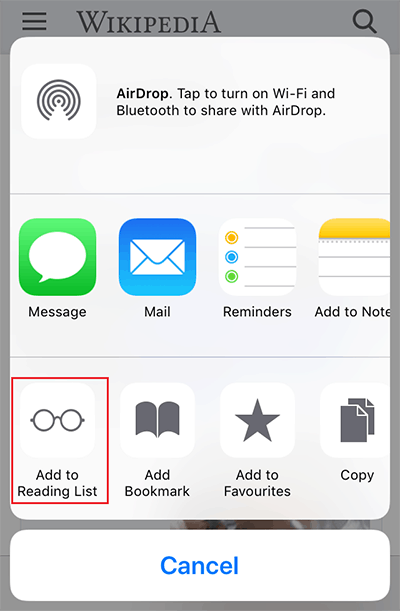 In Chrome for Android, just open the browser menu and click on the download icon. In Chrome for iOS, open the browser menu, select 'Share' and then tap 'Read Later'. To learn more about visit this page here.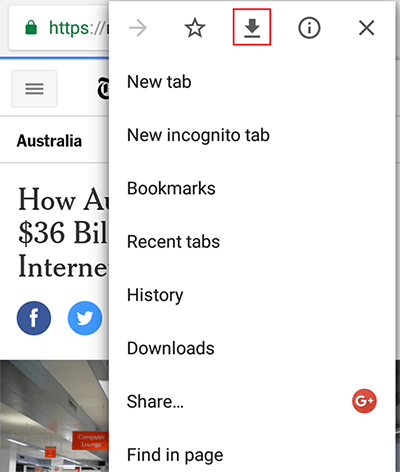 To offline the entire website:
7. HTTrack Website Copier
HTTrack completely mirrors the website on your computer's hard disk so that you can access the site later without internet connectivity. It is so easy to use, just create a new project and type the address of the website, then the software will scan websites for pages and links and download it to your local computer directory.
HTTrack is available for Windows, macOS, Linux, Android, and other platforms.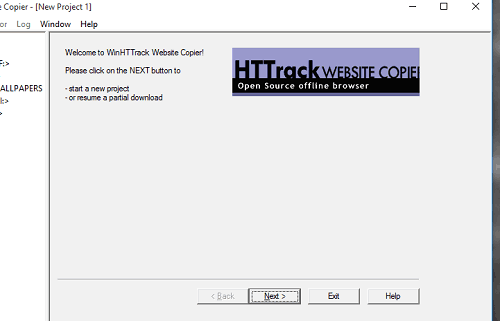 8. Kiwix
Kiwix is specifically designed to save the whole Wikipedia in your device locally, but as I can see on their official website, they provide more website packages that can go offline too. The client software of the Kiwix is available for computers, mobile and tablet devices, to learn more about visit the Kiwix download page.
9. NCollector Studio Lite Free
NCollector Studio free version allows you to download website content such as pages, multimedia files, document files, and make them available offline on your computer. As I can currently see in the software application, it has a lot of tools, including offline browser mode, website mirroring etc.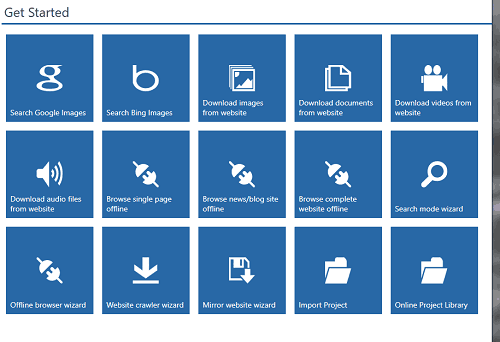 10. GNU Wget
Wget is a command line tool that retrieve web server files and saves it locally on your computer. It mirrors the entire website with all files over HTTP or HTTPS protocols, although it also supports FTP and FTPS protocols. Wget has supported the resume feature so that the disconnected download will continue from where it was left.