Notepad is a very common app for smartphones, and it may already be pre-installed with your Android and iOS device. If you do not like the default Notepad app or if you want more note-taking features, then you have very good options that I have listed below.
According to me, the Notepad app should have these three features: Make a note (also with handwriting), make to-do lists, and sync to the cloud. These are enough to take notes, but below I've listed apps that have more features to your needs. According to my tests, ads will not appear in the applications listed below.
The best notepad apps for Android and iOS / iPhone / iPad are:
1. Evernote
Evernote is more than a note-taking software, it helps your store photos, videos, audio, files in a note, not just texts. You can create notebooks, checklists and to-do lists in the app, and your data will be immediately synced on all devices.
As an basic (free) user, you have limited access to Evernote features, but I believe basic features are enough to take notes.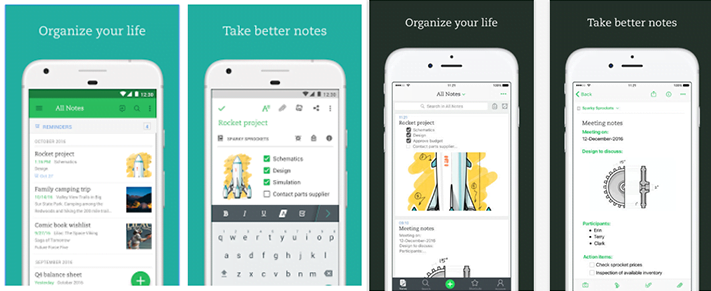 Get the Evernote app from Google Play or the iTunes App Store.
Read best alternative apps to Evernote.
2. ColorNote
ColorNote is one of my favorite note-taking apps for Android, even though it's currently available for Android, not for iOS. If you use the app, it sounds very simple, but it has great features behind the scenes like cloud sync, change notes color, lock notes with master password and more
ColorNote on Google Play is the most downloaded and highly rated Notepad app.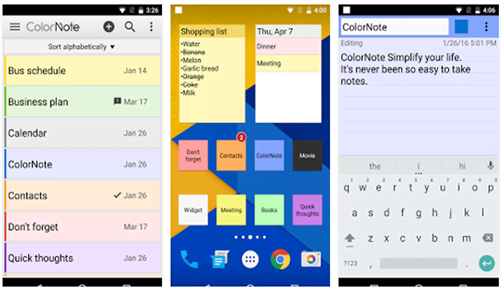 Get the ColorNote app from Google Play.
3. Google Keep
Google Keep is simply awesome, the app's design gives you the experience of colorful paper notes, which we usually stick on the wall and desk, with the addition of multimedia content in notes, you can create notes and lists in the app. The best thing about Google Keep is absolutely free, no payment plans, no advertising.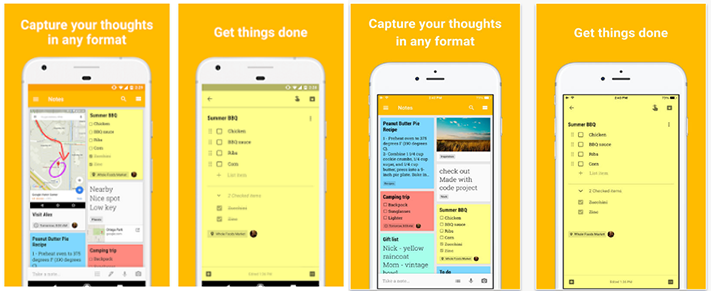 Get the Google Keep app from Google Play or the iTunes App Store.
4. OneNote
OneNote is a full featured note-taking app that you can use to make notes like a pro. If you use Microsoft OneNote on your Windows PC, you will be more favorable with the mobile app. The Android and iOS version of the app will give you a PC-like editing experience.
You can create notes, to-do lists, notebooks in the app, and your data will be synced across all devices (if signed in). Photos can be inserted into notes, and do not forget to use handwriting tool in the OneNote app.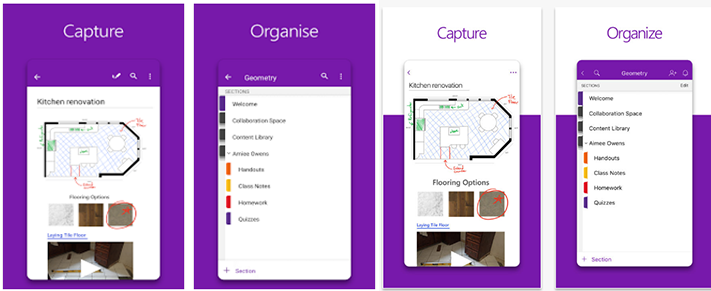 Get the OneNote app from Google Play or the iTunes App Store.
5. Notebook
Notebook by Zoho Corporation is a beautiful note-taking app which you can definitely like if you look through the notebook covers. You can make a checklist in notes, to-do lists, notebooks, attach multimedia contents, use handwriting tool and a lot more.
Zoho Corporation distributes this app for free without any ad.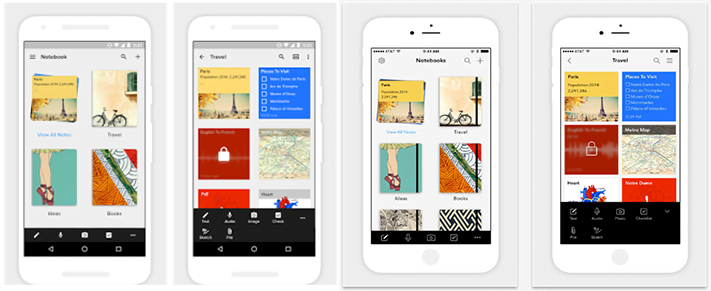 Get the Notebook app from Google Play or the iTunes App Store.
6. Simplenote
Like their name, Simplenote is a simple note taking app that focuses on pure text notes instead of multimedia notes. In order to sync your data across devices, sign-in is required in the app. The app is absolutely free and there was no advertisement at all in it.
Simplenote has been developed by Automattic, which has developed WordPress CMS.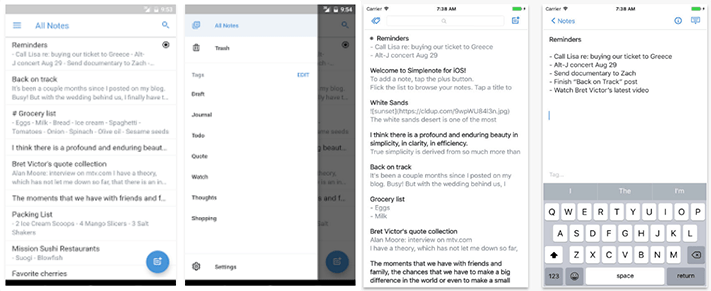 Get the Simplenote app from Google Play or the iTunes App Store.
7. GNotes
With the useful note-taking features, GNotes is one of the best free notepad apps for smartphone. You can add text, checklist, and multimedia content to your notes, as well as handwriting and painting tools are also available in the editor.
Sign in to the GNotes app and synchronize your notes on all devices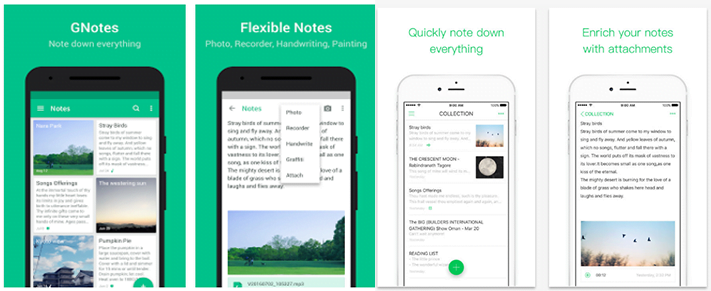 Get the GNotes app from Google Play or the iTunes App Store.