Android-like file management is not likely in the iOS platform, and because of platform boundaries, iOS app developers are unable to create a full-featured file manager app for iPhones, and iOS devices. Still on the iTunes App Store, I have found some free file management apps that help you manage files and folders, read documents, zip and unzip files, and more on your iOS device.
In iOS 11, Apple added a file management app called 'Files', making it possible to browse local device files and folders, cloud files, cut / copy / paste, and more. If you're comfortable with the official app, then it's fine and you can try the following file manager app to do more on your device, such as WiFi File Transfer, PDF and office file viewer, data password protection etc.
Documents by Readdle is the best free file management application for iOS devices, you can say that this is a full featured file manager app because the number of features available in the application is not available in others. You can manage your device's iTunes photo library, explore cloud storage, manage local storage, cut / copy / paste, zip and unzip files, view office and PDF documents, and more. The built-in browser helps you to download files from the web, and you can play multimedia files with the built-in media player.
FileMaster is a free file manager app for the iOS device, it supports the built-in document viewer to view common file types including PDF, Word and Excel, and it has many great features such as extract and archive files, password security protection, inbuilt Multimedia Player, WiFi file transfer, cut / copy / paste, web browser and downloader. WiFi file transfer is the most useful feature of the app that lets you transfer files between any type of device (e.g., computer, mobile) on the WiFi network.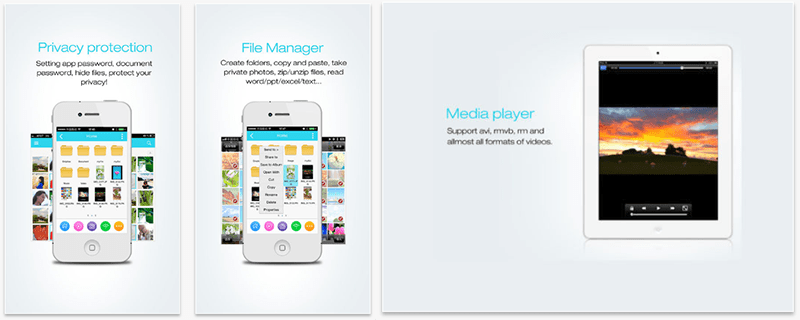 File Expert is one of the most installed file manager apps on Google Play, while the app is not very popular at the iTunes app store, but according to my tests, the app is really good for iOS devices. File Expert supports all file management features, such as basic file management (eg, cut, copy, paste, zip and unzip etc.), batch operation, recycle bin, wireless file transfer, safer box for security, and cloud storage explorer. Free version can include ads and paid options can be found in the app for more features.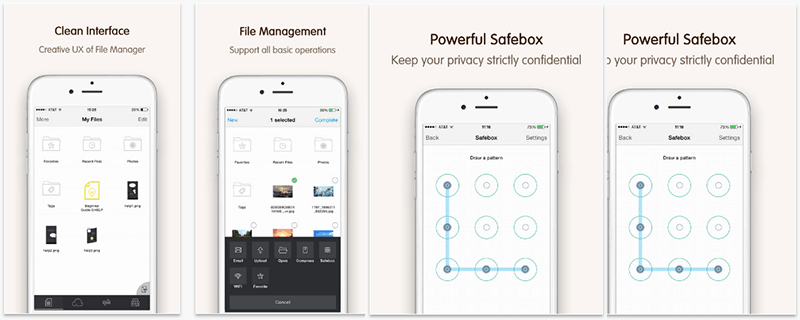 Now this app has a very beautiful interface, file icon, and the app features are very simple. The only thing that is not currently supported in the free version of the application is the WiFi file transfer, otherwise it has all the features like built-in document viewer, multimedia player, password protection, zip file management, web browser and downloader, and more.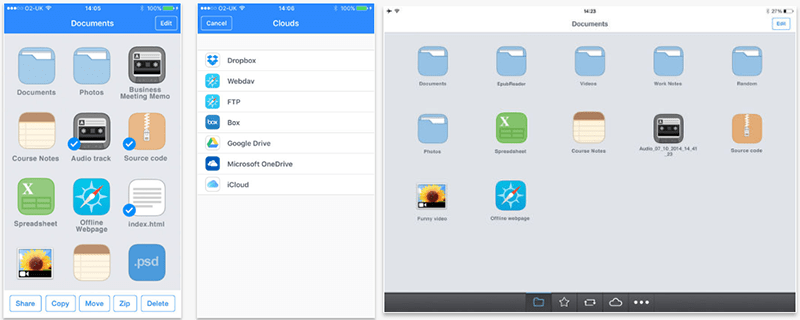 FileExplorer is very focused on network file management because it allows you to access and run files from to your computer, server and network. It supports all basic file management features for local and network storage, in-built functionality to view documents and run multimedia files, and much more. Using this application, you can transfer photos between networks, cloud storage and computers from your iOS photo library.