Creating a website in this internet era is very easy and free, the top blogging platforms I listed below will provides you with many things for free such as server storage, a free blog address, unlimited blog post publishing, and unlimited blog creation. Generally, a blog is a website that contains information about some things, but today we can see blogging platforms and software is used to create business websites, portfolio etc.
The content structure of the blog site is very similar, like when you open a blog in your web browser, you will see the latest published post on the home page, the discussion box in the post, and many authors posting on the blog.
The following are the best blogging sites with whom you can create a free blog:
Blogger is an absolutely free blogging service with which you can start any type of blog. It is a very common option for people who want to start a blog, many successful and famous bloggers on the internet have started their blogging career with Blogger.com, and this should be your first choice too.
The best thing about it is owned and maintained by Google, and like other Google products, your Blogger.com's blog will be part of your Google Account. All the features in the blogging platform are free, including blog themes, widgets, custom domain mapping and more. You can monetize your blog with ads by Google Adsense and make money.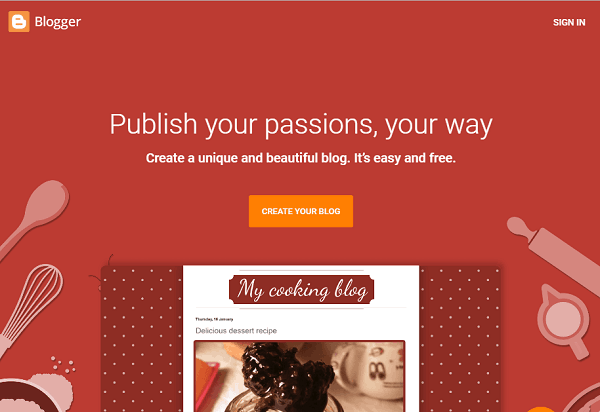 Open source WordPress software is used today by millions of websites on the Internet, WordPress.com is a free / paid blogging platform where you can create blogs and publish blog posts, the blogging platform offers free blog hosting, hundreds of themes to all registered users, and there is no limitations in basic blogging features. If you go with any paid plan then you will get custom domain option and unlimited storage for your WordPress.com blog.
If you can buy web hosting, then I recommend going to WordPress.org and launching a self-hosted blog.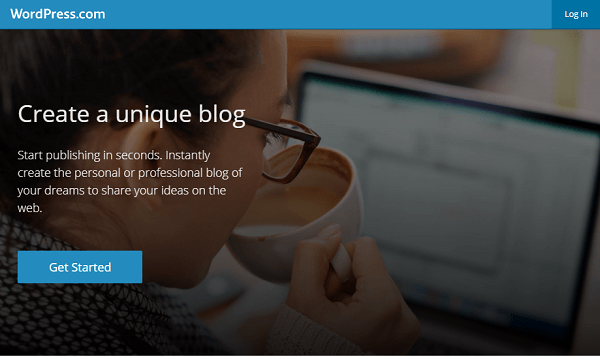 Medium is not exactly a blogging platform, but the publication features of the platform are very similar to blogging services. As a registered user of Medium.com, you publish stories on your personal profile, and then using your personal profile you can create publications that work as a blog. Users can either go with the free medium.com/example domain name or add a custom domain name to their publication. You can add many editors or authors of your publication like blogging platforms.
Find out more information about Medium Publications.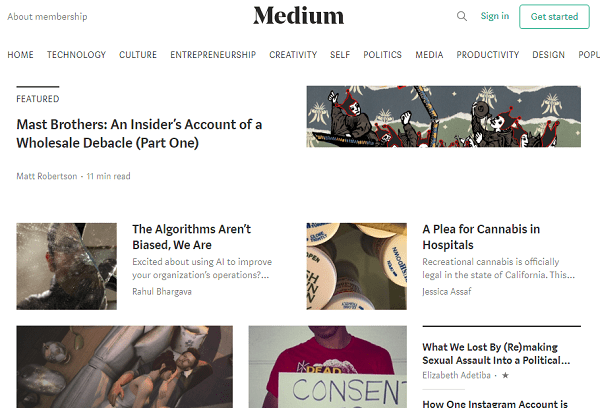 Tumblr is a microblogging platform and a kind of social network where registered users can create blogs and publish posts like traditional blogging, the only difference in microblogging is that posts are in small sizes, which seem like I'm on social network. Tumblr blogs are work like regular blog sites, your blog's web address ends with Tumblr.com (e.g., example.tumblr.com), but you can add a custom domain name for free.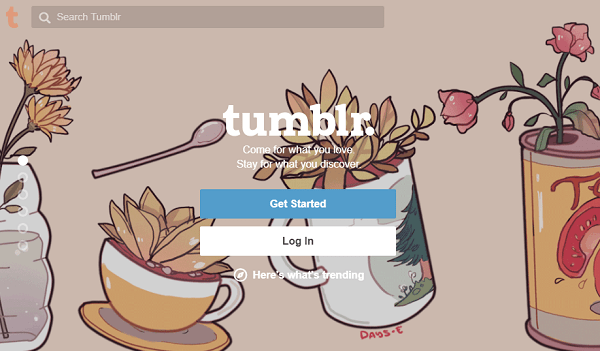 Wix.com is a great website building platform which is to create sites without coding, when you create a new site on Wix, it ask what type of website you want to create , select 'Blog' and then launch your free blog site on Wix.com. The platform provides high quality website templates for free to all users, and for blogging it offers blog editor, comment box, free blog hosting, drag and drop website builder and more.
Find out more about blogging on Wix.
Weebly is like Wix.com, it provides all the tools you need to create a website without any coding. Weebly is very easy to use Website Builder, it includes blogging features that allow you to publish blog posts on your Weebly powered website. You can choose a free blog theme from the dashboard, and publish new blog posts from the page section. Find out more about creating pages and blogs.