Hacking and Cracking is very common when something becomes popular, like Software, Website or something else. Facebook is the most popular social networking site, and users around the world are going crazy to steal someone's private data or hacking a user password. There is a huge difference in between Facebook hacks and tricks.
Here, Hacks refer to the game of hand and web development skills that make you go beyond Facebook functionality and features, but please be aware of malicious Facebook hacking software and tools, it may infect your entire computer. Our article on Facebook tips and tricks is very useful for every Facebook user, but this one is more than that article.
Note – This page didn't contain real or fake Facebook hacking information, link or software. Only contain some advanced knowledge.
1. Run Facebook App in a Browser
The subdomain URL of Facebook's touch version is //touch.facebook.com, which officially company use for touch mobile phones. Using that domain, you can run the touch version of Facebook directly on any device's web browser including desktop. Touch domain has more features than basic Facebook version and the design is more sophisticated. You can use Facebook's touch domain instead of their mobile app because both looks same.
2. Automatically send birthday wish to friends
If you have more than 500-1000 friends on Facebook, then, daily a new friend's birthday appears on your account. Wishing happy birthday to each friend daily is the most boring task. But, using a web app called BirthdayPilot, you can schedule a wall post for each Facebook friend. Login to the app using your Facebook account and configure default settings, such as message and time zone. Import your friend list and schedule birthday wishes as a wall post.
3. Log-in required SMS code
An advanced security feature on Facebook called login approvals. It add an extra security layer on your Facebook account. Login approvals in Facebook security settings lets your account also required an OTP or code from your mobile app to authenticate a new device or browser. The security layer is also known as two-step authentication, but Facebook calls him Login approvals.

After activating this security feature, no can access your  account even they know your password. To enable two-step authentication in a Facebook account, Go to Security settings, click Login Approvals and enable it. To know more about, please read How do I turn on login approvals?.
4. Customize Facebook Design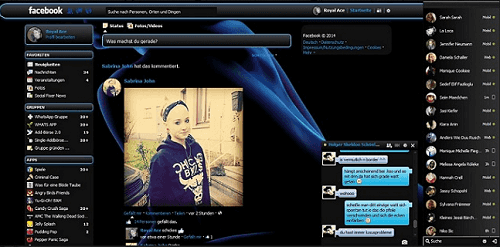 You probably saw many users change the design of Facebook.com in their desktop, and use different themes that looks pretty. This is done with the help of a browser extension that replace the original stylesheet of the Facebook and force browser to use their own custom stylesheet.
Stylish is one of the best browser extension available for Chrome, Firefox, Safari and Opera, that can change the design of any website including Facebook and Google. If you want more, please search for 'facebook themes' in browser's extension store.
5. Schedule post on personal profile
Post scheduling and such task on social media is nicely done with the help of a social media management tool, and today we suggest you to use Hootsuite. Page owners can easily schedule a post using schedule feature in Facebook, but for a personal profile, Hootsuite is best.
Go to Hootsuite.com and Sign in with your Facebook account. After that, your Facebook account automatically add in the tool and let's start scheduling. From the head section, click the compose message area, write a post and click the scheduling icon.
6. Post a moving image
You're allowed to post GIF images (moving images) on Facebook just like you share a link. Make sure Facebook didn't support GIF upload, try posting the direct link of animated images hosted on any website. One of my favorite resource of GIFs is giphy.com, where you can find millions of animated images and share them directly on Facebook.
You can also search animated images from the entire web through Google images by filtering Animated type in search tools.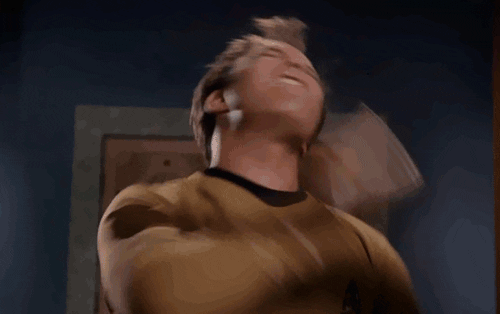 For example, Copy this link – https://media.giphy.com/media/TK4yMeRswlKWA/giphy.gif and paste it on Facebook's post editor.
7. Transform your profile into a page
If you want to create a page based on your profile, then it can be easily done with the help of profile to page migration tool. The tool is officially created by Facebook lets users merge their personal Facebook profile into a page and friends/followers of your personal profile automatically convert to page fans. Additionally, you can merge two Facebook pages and make it one, the original.
8. Use Stylish fonts on Facebook
While creating a new post on Facebook, there you probably write some text describing the post. To make those texts more creative, let's change the style of the font and surprise your friends. Go to symbols-n-emoticons.com or search 'facebook font style' on the web to find stylish font styles for Facebook. Type your text, convert style, and paste it on the Facebook editor.
Flip text, also known as upside down text is an another text style you can use on a Facebook post and surprise your friends. Go to Fliptext.org, write your text and hit the flip text button.
9. Make Yourself Offline From Specific Friend
By turning off chat from the chat sidebar, will hide your online status from all friends, but Facebook also serves users to turn off chat for a specific friend. For example: If you turn off chat for 'John', then John will never find whether you're online or offline.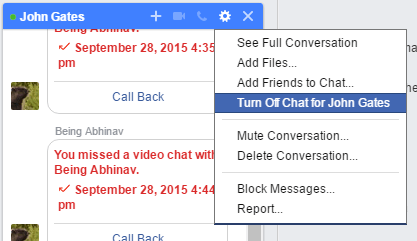 In Facebook for desktop browsers, open a chat tab of a friend > click on the setting icon> select Turn off chat for <friend name>.
10. Search Facebook Profiles in a specific location
Facebook search is now more powerful with a useful location filter feature. When you perform a search on Facebook, the default search results are loaded from anywhere, but by entering a custom location in the city or town field, the search query will only reply results from the given location.
For example: I want to find Emma's profile, on Facebook, but there is no connection of Emma with you and your friends. But you know Emma lives in London, and by entering 'London' in tagged location, you can easily find yours Emma.
In Facebook app, search a name > go to People tab > Filter results > Choose Town/City.
In Facebook for desktop browsers, search a name > Click choose a location in Tagged location > type a location name.
11. Prevent Videos Auto playing in the News feed
While scrolling though the news feed, you probably noticed that videos in the news feed are automatically played by default. It is not a problem, but few users complained that it slow down their news feed performance. To turn off auto-play videos in the desktop browser, Go to Facebook > settings > select videos tab > and turn off Auto-Play Videos.
Mobile app users can adjust auto playing from sidebar menu > App settings > Auto-play > Never Auto-play videos.
12. Use video as a profile picture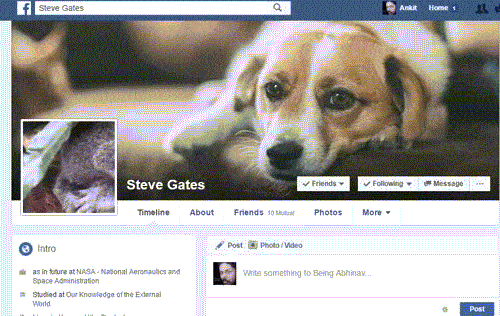 Not jut an image, even Facebook support video as a profile picture. Moving profile video is work on app and desktop browser, and the video thumbnail is used for Newsfeed and slow Facebook users. From Facebook app, go to your profile, click edit and take a new profile video