Directly downloading videos from YouTube is illegal according to the Google's policy. If you use any copyrighted music in one of your uploaded videos, and it was published on YouTube, then you're not able to monetize the video and maybe the video will taken down down due to a copyright complaint.
Listening music videos on YouTube is good, but not good as streaming music services. People are dying to play music on YouTube, but what if I want to hear it in the background just like a music player.
The paid way to download and listen music from YouTube is possible here with the help of a YouTube service and app. You can also try the free unofficial way below. If you are a content creator and finding some audios for videos, then you can simply try Audio Library.
Contents
What is YouTube Red?
YouTube red is a paid service by YouTube lets you play video ad-free, save the music to offline on the music app, background play and more. It makes your watching, listening and gaming experience better than ever. The red service will cost you $9.99 a month and you can also start a free trial now. The service is not yet available in all locations, instead you can check your country availability by visiting www.youtube.com/red and know more about the paid service.
How to download and listen music from YouTube?
Step 1. Install the YouTube music app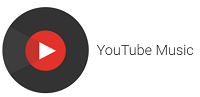 The YT music app is the separate way to listen music videos. It's a kind of music-only app for users who love to play music on YouTube.
Step 2. Subscribe to YouTube red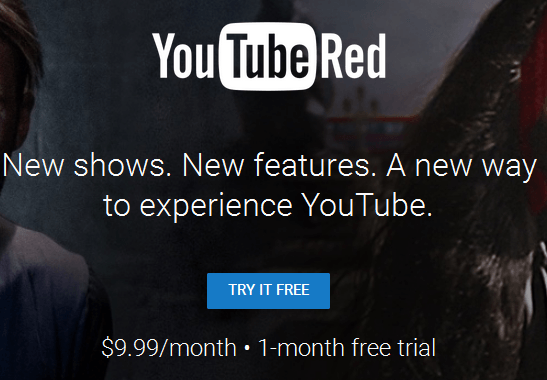 YouTube red will only cost you  $9.99 a month. It's a paid service to download music for offline, and listen music in the background just like a music player. To activate red subscription, follow the steps:
Open the YouTube app on your phone or tablet.
Go to Account, scroll down and tap "YouTube Red".
Tap "Start free trial" and complete the sign up process.
Step 3. Search and play music
Now from the YT music app, start playing music videos you would like to play on offline. The music app will automatically download or save your music history to the offline mixtape.
Step 4. Offline mixtape
Open YT music app, swipe side menu and select "Offline mixtape". Now you can see the offline music list on your screen. Play the video, swipe the above music-only button and play all music in the background.
Play music and videos both
Not just a Music, even you can play the video of the currently played track on the YouTube music app. Lock screen and play music in the background, unlock screen and watch the video. YouTube did not have a separate database of music like a music streaming service. It's just a service that lets you play music videos in the background.
Free way to Download Music from YouTube
There are so many unofficial ways/tools/tricks to download music from YouTube. Unofficial way may subject to copyright infringement, please don't use the music file on a YouTube video, only use it for offline listening.
Copy the video URL.

Search online YouTube to mp3 Converter.
Paste the URL and convert.

Download the audio file.