Without the use of search engines, web is pretty hard. There are trillions of web pages and a billion websites exist on the entire internet. Web search engine like 'Google.com' store information of more than 60 trillion web pages in their index.
When you search a query on a search engine, it gives you millions of results. It's hard for search engines to decide which webpage should rank on the first page or position in the crowd of search engine results pages (SERPs), that's why search engine uses ranking factors and algorithms to deliver the best results possible.
When a new website or web page created, it didn't automatically crawl on search engines. There are two ways a website crawl in the search engine. First, may be it is a webmaster's request, or second, may be web crawler automatically index the website. But still, the website owner can prevent search engines from indexing their content.
Some search engines listed on this page are considered as a search tool, because they didn't have their own index. They actually fetch data from other search engines.
Following are the best web search engines:
Google Search store information of 60 trillion individual web pages.
Google Search is not just a best search engine, even Google.com is a most popular website on the entire internet. Search is Google's first product that launched in 1997, after that the company introduces more web-based products that make him the giant of the internet. In a every second, Google search process over 40K search queries, which means daily searches count is more than 3.5 billion.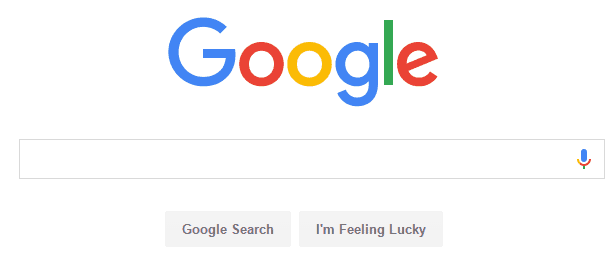 With Google, you can search the web, images, videos, news, maps and much more in less than a second. The search giant uses over 200 factors to determine the quality of a website or webpage and gives you the best results possible.
There is no competition of Google in this world.
Try Google Tricks, WebGL Globe, and How Google Search Works.
Bing processes over 5.5 billion searches a month.
Microsoft's Bing is best alternative search engine of Google, launched in late 2009. Bing search comes default with Microsoft products, such as Windows and Windows phone. In the US search market, Bing has more than 28% market share.
As a regular Google user, when you search something on Bing, it gives you the similar experience like a Google search. You can search the web, images, videos, news, maps and more. The knowledge graph, related queries, instant search, search tools, translator and more features are available in Bing.

According to Microsoft, Bing uses their own algorithm to rank pages in the search results. To deliver the best results, Bing uses 1,000 ranking signals.
Bing is the second largest web search engine on the world wide web.
Yahoo holds less than 10% market share in the global desktop search market.
Yahoo Search is one of the biggest competitors of Google for many years, but since Bing is launched, Yahoo goes down at the third largest search engine on the world wide web. The number of daily active users on Yahoo search is more than 40 million, and a billion searches happen on Yahoo each month. According to a statistical report, Yahoo has more than 1 billion monthly active users.

Yahoo search use their own algorithm in search to rank pages, but it is not advanced as Google's and Bing's algorithm.
With Yahoo, you can search the web, video, images, shopping, local, dictionary and more additional things than Google.
DuckDuckGo received more than 10 million searches a day.
By default, most of the search engines are enabled to track searchers activity, but DuckDuckGo can't. It is a privacy-focused web search engine that doesn't track you, and it gives the same search results to all its searchers.
Some of media websites also mention that DuckDuckGo has better features than Google. One of the best feature of DuckDuckGo is Bangs, lets you search on thousands of popular websites directly from the search engine.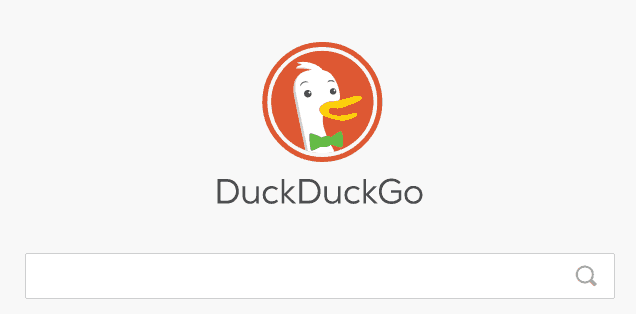 With DuckDuckGo, you can search the web, images, videos and news. Along with, get instant answers like Google, change theme, knowledge graph and more.
Baidu holds 80% market share of the china's search market, while Google has less than 12%.
Baidu is a Chinese web company and the most popular search engine in china than Google. According to Alexa, Baidu.com is the most popular website in the China and the 5th largest website in the world.

By default, Baidu search is available in Chinese, and the search results are all about Chinese language. With Baidu, you can search the web, images, videos, music, maps, news and more things like Google. The numbers of indexed pages on Baidu is more than 1 billion.
Use Baidu in English.
Ask.com has answered billions of user questions.
Ask.com is exactly a question answering website, but it is also considered as a web search engine. When you search a query on Ask, it gives you the same experience like a search engine, such as web results, related queries, instant search and additionally you can search videos and news from the web.

Because Ask.com is a Q & A website, it also gives you instant answers in the search results. For example, 'who is the richest person in the world'.
More than 55 million people from Russia use Yandex from desktop computers.
Like Baidu is a china's Google, Yandex is a Russian Google. Yandex is the most popular web search engine than Google in Russia, it holds even more market share than Google in that nation. With Yandex, you can search the web, images, video, maps and make use of their variety of internet-based services and products, such as mail, translate, and web browser.

Yandex search is available in multilingual, including English.
AOL search is a web search engine powered by Bing™, and the web results listing and ranking maintained by Bing. Just like Google, AOL search show news snippet in the search results, and ads are powered by Bing.
With AOL, you can search the web, images, videos, news, shopping and maps. Additionally, you can use their search tools like Safe search, Filter time & location and turn search suggestions on or off.

AOL search is based on Google.
Dogpile web search is not actually a search engine, it is considered as a search tool or meta search engine. It fetches data from another's search engine and show their own results. Exactly, it fetches data from major search engines including Google and Yahoo, and show combined search results in one place.
Dogpile also supports search suggestions, and it can fetch a variety of data from Google and Yahoo, such as web pages, images, video, news, shopping and white pages.

Search.com, a Metasearch engine developed by CBS Interactive lets you search the web by searching on major search engines. It gives you the combined search results at one place.
Related searches and a list of links shown on the results page. Currently, it didn't support search suggestions.