What is a Web Hosting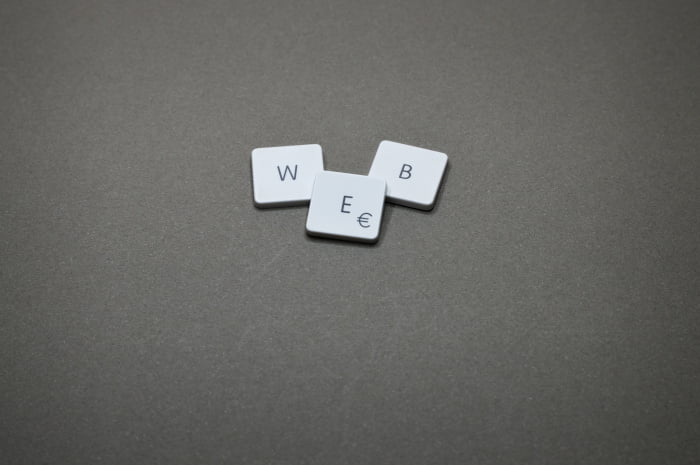 Internet technology has become ubiquitous in the corporate world over the last few decades. Most individuals and businesses need a website in the 21st century, and the digital world is on the rave about the things you can now do on an online site.
However, the focus is less on the frameworks and systems that power a specific web address. Instead, people would like to see an aesthetic and functional website without worrying much about the backend development necessary to own it. 
Hence, individuals and businesses learn about these frameworks during web development, SEO, looking through website examples, or whenever they decide to research it. Typically, at this stage, they find out about hosting and its related services.
What is a web hosting service, and how does it matter to your online business in the modern world? The concept is a significant part of any site's development stages, and it's best to understand its various forms and features. This article breaks down the fundamentals of web hosting, explaining how you can get the best hosting service to get the best out of your website.
What is Web Hosting?
Web Hosting is the "building block" for any site address on the internet. Specifically, it's a service that enables websites and applications to gain visibility on the internet. Web hosting is responsible for making a website "online."
Typically, a web host allocates some server space (i.e., disk space on a computer connected to the internet). They'd use the space to store their files and elements so that online users can access them. So, logically, every website you've reached from a browser has a server space with a web host.
Web hosting services are in the business of allocating these server spaces to websites for a fee. Depending on the site's nature, the given size may differ, and the host may include add-on services as well. Some of the web content you'd expect to get hosted are HTML and CSS scripts, images, audios, and hyperlinks. 
Since every website needs a hosting service, web hosts offer a broad range of server types and additional services for large, medium, and small businesses.
Web Hosting Types you can get
Web hosting services started by selling or renting out server spaces. That's changed over the years as web requirements and technologies become more extensive and complicated. As a result, there are different web hosting types, specifically to meet unique websites' needs. Below are five of the more common hosting types you can currently find.
Dedicated Hosting:

A dedicated hosting service offers entire server units instead of fragmented server spaces. Also, it's known as a managed hosting service or a dedicated server. Dedicated hosting services are suitable for high-traffic websites and big businesses that require more control over their content hosting.
Dedicated servers are costly, although they offer more features than hosting. Typically, they give you more comprehensive control over the server and include self-service admin functions as well.
However, it bears mentioning that you might need a skilled network manager for dedicated hosting since the hosted website has to handle its security and data management itself.
Shared Web Hosting:

This web hosting type is a step lower than dedicated web hosting from a cost standpoint. The provider leases out space portions on the server to multiple websites and handles their operations collectively. As a result, shared web hosting is much cheaper and convenient to maintain. Currently, it's the most common type of web hosting service you can get.
Furthermore, shared web hosting is suitable for websites that have low traffic. Small-to-medium businesses can also use shared web hosting until they expand. 
However, you might not get as much administrative support on this web hosting type. Providers are likely to offer only the bare hosting essentials in a bid to save cost.
Cloud Hosting:

Cloud hosting is the latest web hosting type you can use for your website. It utilizes a network of servers connected over the internet, and customers can buy disk space and bandwidth. Most cloud hosts offer an infinite amount of server space segments with little or no metering.
Nowadays, businesses find the service's flexibility and scalability attractive and move their systems over to the cloud. It's also a suitable option if you want to run a resource-intensive website or store many content assets. However, the attendant costs to cloud hosting services can be marginally higher than traditional server hosting.
Reseller Hosting:

When you buy a web host service and subsequently sell a portion of it to another person, the service becomes a reseller hosting system. Hosting services sometimes allow their customers to resell their server space allotment to third parties. This arrangement makes it easy for businesses with multiple domain names to have a single hosting subscription.
What's the Right Web Host for you?
Once you've gone over the hosting types, you must consider the right one for your online website. Below are some of the essential factors to note before you decide on a suitable web hosting service.
Free or Paid
Some providers advertise free hosting services that you can get for your website. Free hosting is excellent for websites and new blogs that have unpredictable traffic. While the service is fundamentally free, you'll have to pay separately for things like bandwidth allowance, upgrades, and advertisements. Essentially, you'd pay for more hosting services only when you need them.
However, the trade-off is the lack of security on most free web hosts. In the long term, you may have to spend more to protect your content assets.
On the other hand, paid hosting services offer a better experience. You'll get features such as a control panel, bandwidth control, and domain hosting. Pricing can be prohibitive, although providers have tiered prices to cater to different use cases.
Technical Support
Technical support is crucial when paying for a hosting service. Does the provider have robust support for when you run into some issues? Does it have a knowledge base for your less urgent inquiries? Some web hosts – especially the free options – often have a sketchy support team, so you might want to choose a paid hosting service to get better treatment. 
Wrapping Up
Web hosting is the system behind every website online, making it essential for your online business. However, you must understand how it works and the hosting types that are available to you. The knowledge allows you to make effective use of your website's digital assets.
The parameters discussed above would give you an idea of how hosting services work in today's world. They also provide more insights for you to make the right web hosting decision for your business.
Author's Bio: Lori Wade is a writer who is interested in a wide range of spheres from eCommerce to web development and new technologies. If you are interested in the above topics, you can find her on LinkedIn. Read and take over Lori's useful insights!