Web browser software on your computer is the most used software of your daily life, but in the race of best internet browser, Google chrome always comes first. Suggestions and recommendations for a web browser is based on your needs, like I want speed dials?, I want more customization and features?, I want fastest web browser?, and so on. As we know, our internet world is upgrading day by day and web programming languages are going smarter. When it comes to comparing multiple web browsers, we should know about common features and functions of a internet browser, such as speed, performance, UI, privacy, security, web standard, and extensibility.
The director of the World Wide Web Consortium (W3C) made the first internet browser in 1990 and the fact you'll surprise to know is all first and oldest invented browsers like Erwise, Mosaic and Netscape are not the major browser of our time. The time was changed and companies like Google, Microsoft, and Apple introduced their own official web browser, bundled with their operating system. Later in 2008, when Google known as the internet giant company, people starts believing that no one can provide better internet-related services and products than Google, and Chrome becomes the most popular internet browser in the world.
Best Web Browser For Speed and Performance
Following are the best internet browsers for speed and performance:
Best Web Browser For Security and Privacy
Following are the best internet browsers for security and privacy:
Best Web Browser For Features and Customization
Following are the best internet browsers for more features and customization:
Torch

Vivaldi

Maxthon

All Best Web Browsers
Following are the best internet browsers:
1. Firefox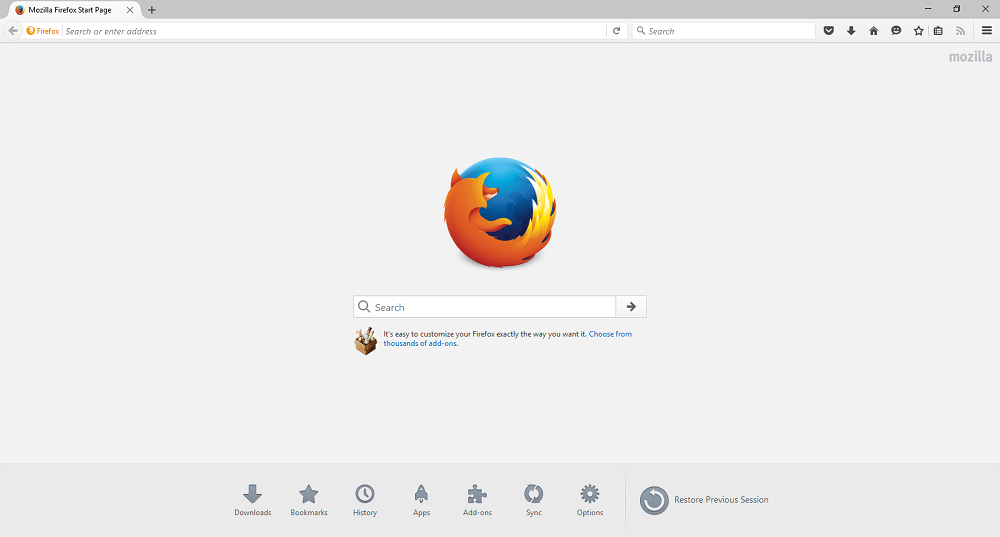 The Average Global Firefox Desktop Usage Share of 2016 (all months) was about 15.76%.
Mozilla Firefox is an open source web browser developed by the Mozilla foundation in 2002 and first launched in 2004. Gecko web browser engine used in Firefox to print web pages and Gecko software is Mozilla's own official engine. Firefox is the second most popular internet browser in the world and it the fastest browser for computer platform. Chrome sucks your computer performance and even sometime your browsing goes down because Chrome eats too much of your RAM, but Firefox works smoothly and I never feel that Firefox is dropping my computer performance. Firefox caching functionality is higher and it reopens any web page faster than other browsers. The browser includes all major and modern features, such as Tabbing, Pop-up Blocking, Private Browsing, Security, Download Manager, Live Bookmarks, and more. The browser supports all common web standards, including HTML, XML, XHTML, CSS, JavaScript, DOM, MathML, SVG, XSLT and XPath. Firefox also supports extensions and the official Add-ons store allows you to add extensions, themes, plugins, and apps in Firefox.
2. Chrome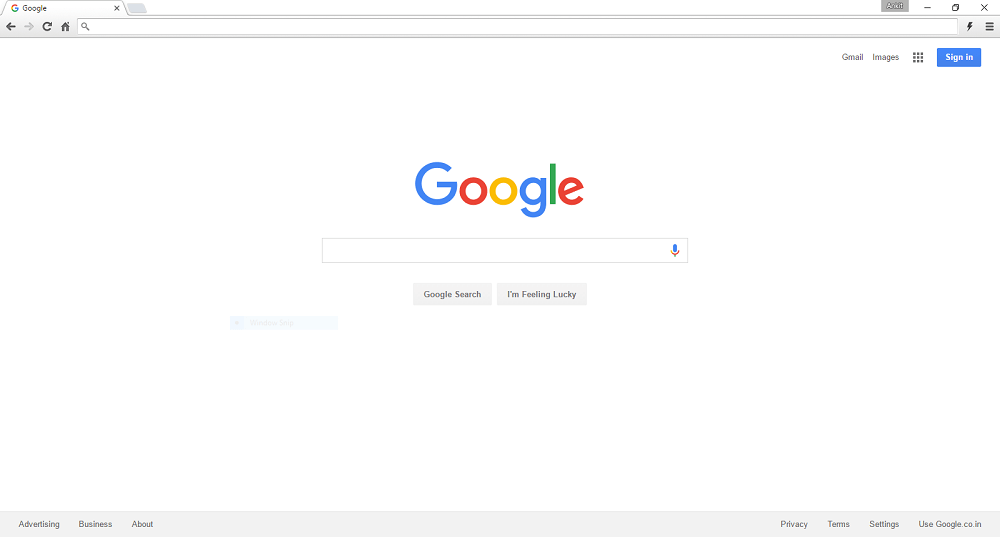 The Average Global Chrome Desktop Usage Share of 2016 (all months) was about 60.23%.
Google Chrome is the strongest, simplest and even a most popular web browser in the world. It was developed by Google inc. And first launched in 2008. Chrome uses Blink web engine to print web pages, but until version 27 it was used WebKit layout engine. It has a simple UI and simple design with sophisticated technology that make your experience faster and safer. Chrome is known for their simplicity that helps you focus on the web, not on customization. Chrome's open-source project called Chromium is widely used in many popular web browsers such as Opera, Torch, Vivaldi and more. As you install the browser, it surf the web faster, but after a few weeks it will start eating too much CPU usage, but you can easily speed up chrome by using some tweaks and tricks. Google Chrome includes all major features including Tabbing, Pop-up Blocking, Sync, Bookmarks, Security, Download Manager, Malware Blocking, Privacy, and more. Using chrome web store, you can install apps and extensions in your browser and extend the functionality of Chrome and use themes to customize the browser in your way.
3. Opera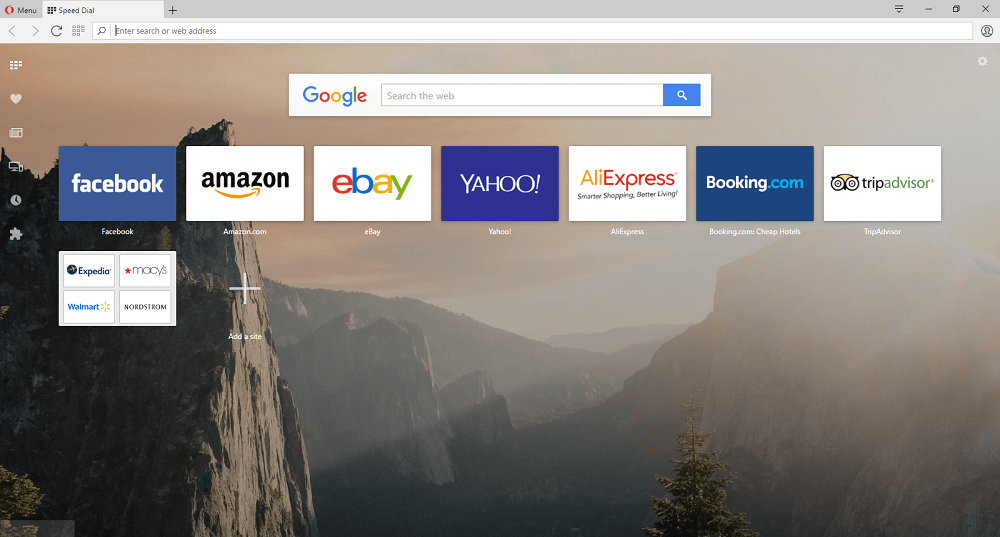 The Average Global Opera Desktop Usage Share of 2016 (all months) was about 3.1%.
Opera is known as a super fast web browser in the world and it uses the same technology used by Google Chrome: Chromium and Blink web engine. Opera software launched their web browser in 1996 for Windows and later it was available for OSX and Linux. The browser is loaded with rich features and the interface is built with modern design. Opera's home screen includes speed dials and some extra feature you'll enjoy using. The browser was more focused on speed and security and even a Turbo mode will compress requested web pages by up to 80%. The web standard support of the Opera is similar to Google chrome because it uses the Chromium technology on their desktop browser. There are all major features available in Opera browser such as Tabbed Browsing, Bookmarks Bar, Download Manager, Speed Dials, Security, Private Browsing, Sync, and extra features like Visual Bookmarks, built-in Ad-Blocker, Battery Saver and more. Visit the add-ons store and use extensions and themes made for Opera browser.
4. Safari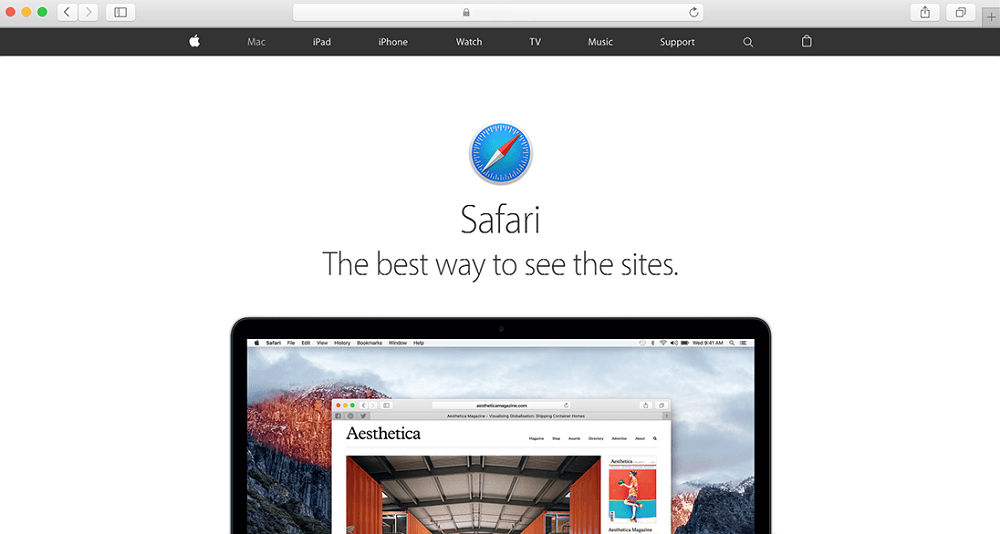 The Average Global Safari Desktop Usage Share of 2016 (all months) was about 4.65%.
Safari is an Apple's official web browser and it comes default on all Apple products such as Mac and iPhone. The browser was first released in 2003 and their Windows version was discontinued in 2012. Safari was based on Cocoa application, an Apple's own object-oriented API and the browser uses WebKit engine to print web pages. Safari is an ease-to-use browser lets you browse the web faster and quickly navigate to your favorite sites. In the market of five major web browsers, Safari is one of them. The browser provides you all general and essential features, such as Smart Search Field, Pin Favorite Websites, Handoff, Favorite Sites, Bookmarks, Tabbing, Auto Fill, Reading List, Feeds Subscription, Downloader, Privacy and more. Apple products consist very focused on security, and safari provides better security features that protect you against potentially dangerous or vulnerable plug-ins. Apple also provide their own official extensions galley lets you customize the way your browser works.
5. Edge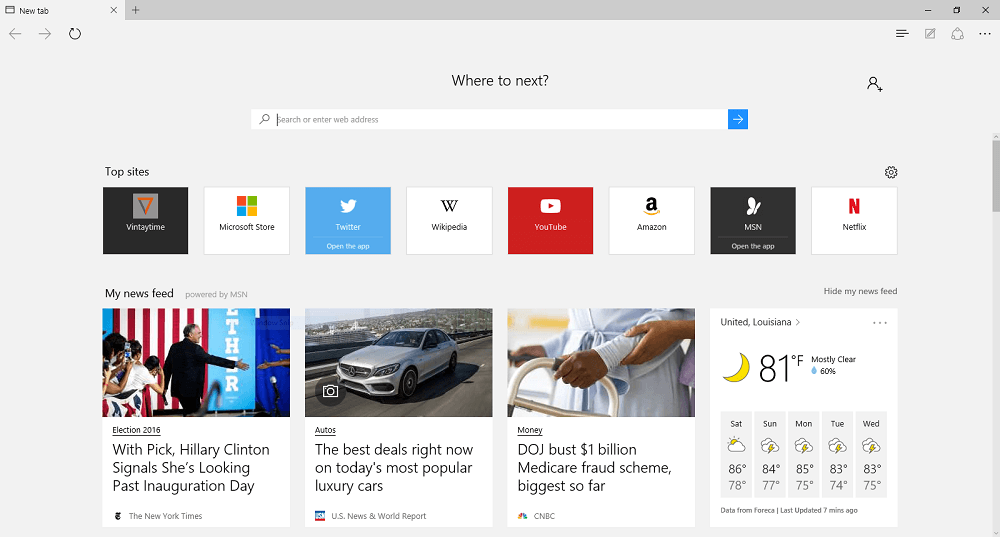 The Average Global Edge Desktop Usage Share of 2016 (all months) was about 2.34%.
Microsoft Edge is a replacement of default web browser Internet Explorer on Windows system, but IE was still available along with Edge. The browser was developed by Microsoft and first released in 2015. It uses EdgeHtml layout engine to render web page and it comes as default browser for all Windows 10 devices. Edge is so light and faster, even the browser load web pages faster as Chrome and Firefox. The home screen contains news, weather, apps cards and the address bar is powered with Bing search. Edge browser has all basic features such as Tabbing, Downloader, Browsing InPrivate,  Bookmarks, Reading List, and extra features like Share, Themes and Web Note. Browser extensions for edge browser is currently not available but the development process is on the way.
6. Maxthon
Maxthon browser also known as the Maxthon cloud browser and it is a highly customized web browser developed by the Chinese company and first released in 2005. The browser uses Trident and WebKit engine to render web page and it was based on open-source Chromium project. Maxthon cloud browser was available for all major computer platforms including Mac and Linux and even the company Maxthon Ltd. Known as web browser company. The browser works lightning fast and even the interface runs smoother than other web browsers. Cloud services help you sync browser data across other devices. The browser has useful inbuilt features that you use in Chrome and Firefox using an extension, such as Adblock Plus, Username and password manager and Notepad. There are all general and unique features include in Maxthon, such as Tabbing, Split Screen,  Ad-Blocker, Custom Skins, Customization, Speed Dials, Downloader, Sync, Magic Fill, Favorite List, Feed Reader, and more. The browser company also provides an extension center lets people extend browser functionality by installing such extensions.
7. Torch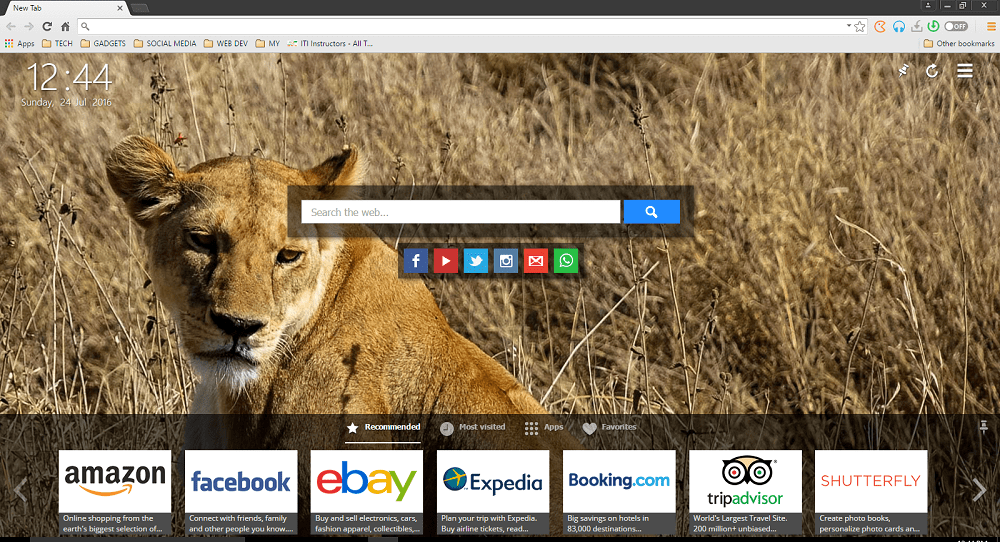 Torch browser consists useful tools related to the internet and it is also known as internet suite. The browser was developed and launched by Torch media in 2012 and it was available for Windows and OSX. The browser uses Chromium technology and even the design and interface is similar to Chrome browser. The company Torch Media rebuilt Chromium browser and add some useful inbuilt tools that generally use for the internet, such as Media Grabber, Torrents Downloader, Stunning Media Player, Facelift, Music Player, Games, Share, and Download Accelerator. The browser didn't replace Chromium design and Google services, and you can continue to use the Google account to sync browser data. With Torch, you can continue to use the Chrome Web Store to install browser extensions, apps and more.
8. Vivaldi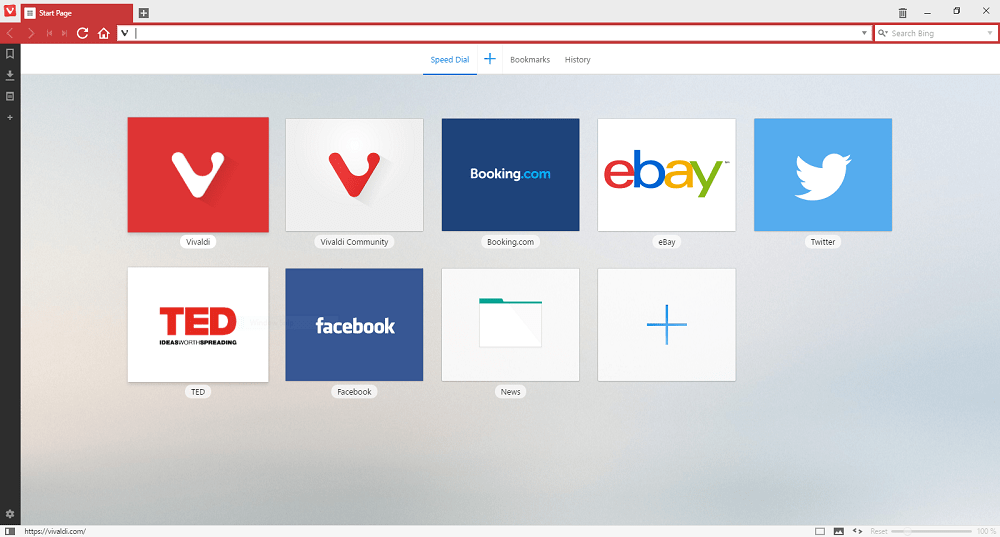 Vivaldi is an advanced and highly customized web browser and their design is really outstanding even I love the coloring and icons used in the browser and the color scheme automatically changes according to the website being visited. Opera's co-founder Jon Stephenson von Tetzchner started  Vivaldi Technologies in 2014 and it launched Vivaldi browser (beta) in 2015 and first stable version in 2016. The browser uses the same technology used in Opera such as Blink web engine and Chromium browser. Vivaldi design is so light and the performance was also optimized. Vivaldi includes efficient features such as Speed Dial, Quick Commands, Rewind, Notes, Side Panel, Visual Tabs, Trash Can, Tab Stacks, Quick Navigation, Mouse Gestures, Automatic Color Scheme and more. The company is new in the market and is it was moved to provide their own core services in the future like Sync, Extensions and more.
---
Summary, Sources and Attribution
Ranking was based on benchmark test results and security features.
Featured image contributed by free image resource and modified by the editor.
Global usage share percentage by StatCounter.
Latest Browser logo by Wikipedia and Publisher Website.
Screenshots by editor.