In the world of films, videography and YouTube, people are crazy to learn about video editing and the first question people face before starting their career is which is the best video editing software?
When it comes to expert suggestions, then you should go buy a video editing software, but the internet suggestion also includes freeware video editors.
If you compare a free video editing software with the paid one, then there's been differences like advanced editing functionality, creative tools, 3D animation, 4K, audio editing, and more. But, in a free video editor, there are all great tools you need, like effects, transition, text, etc. And as a beginner, you should start your career with a free video editing software.
6. VirtualDub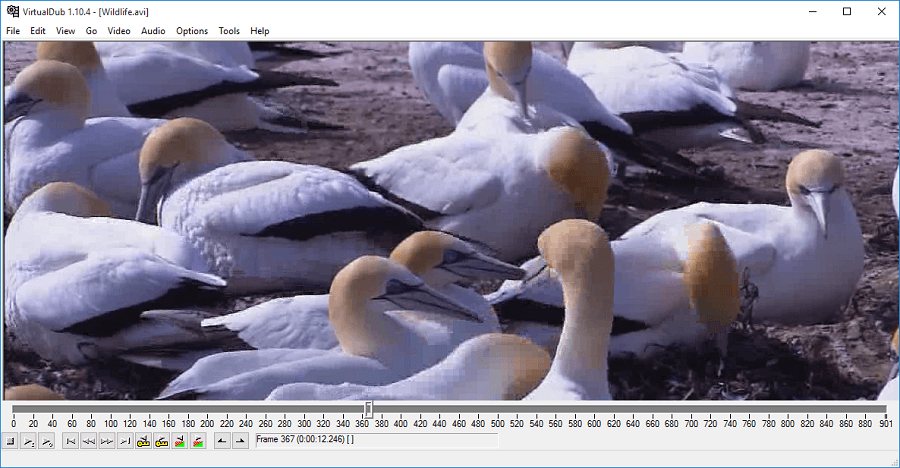 VirtualDab is a free, open-source, basic video editor with batch-processing capabilities. It fulfills your quick capture and encoding needs for video, However it's a kind of video processing utility. The software is available for  both Windows 32-bit and 64-bit platforms. In video editing, you can add filters, change color depth, change frame rate, remove and replace the audio track, decompress and recompress both audio and video, and more other thinks that you will know after using it.
5. Blender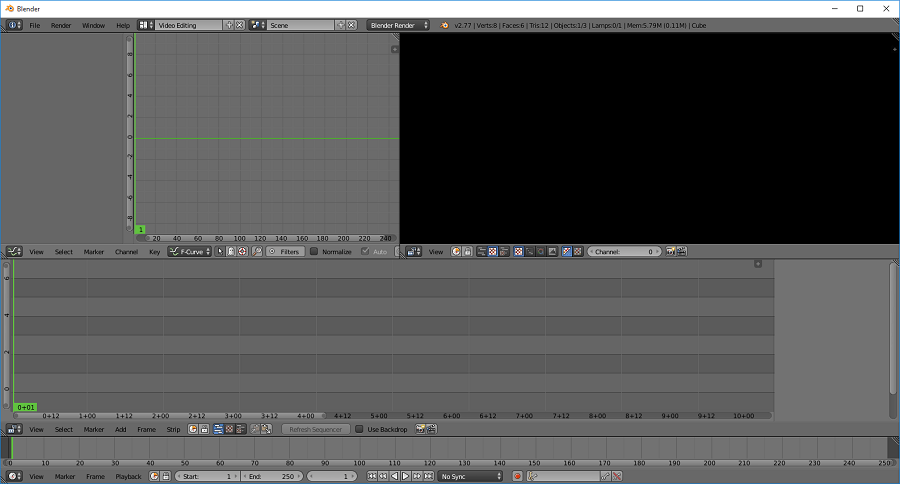 Blender is a free, open source 3D animation and modeling software, but there is a hidden non-linear video editor, that you use to edit your videos after watching some tutorials on Internet. It's true Blender is not easy, but with the help of tutorials, you can do it easily. To launch video sequence editor on Blender, click the choose screen layout icon and from the drop menu, select Video Editing. You can now see the video sequence editor on your screen.
You can import videos from DSLR camera with audio stream or from your PC. You can add effects, sound, images, movie, mask, clip, and scenes on the video sequence editor and render your creation in HD resolutions such as 720p HD and 1080p Full HD.
4. VSDC Free Video Editor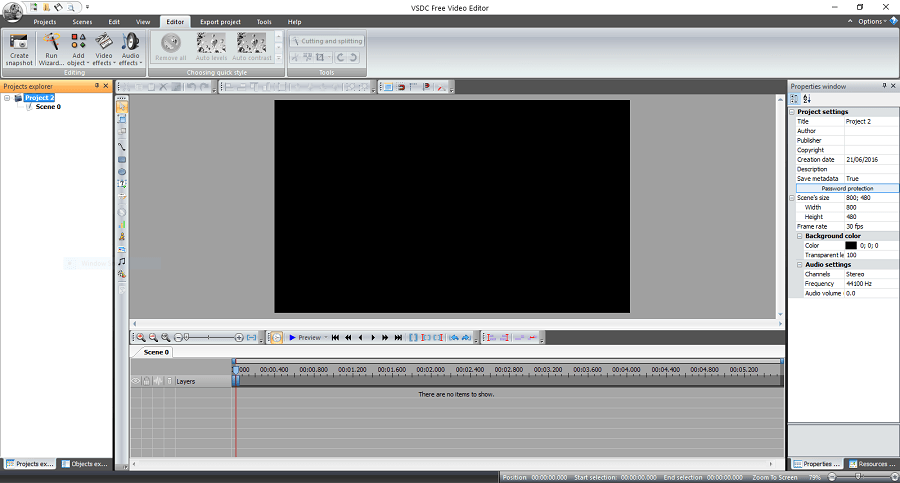 VSDC is an another non-linear video editor, but it is more simple than Blender. With the simple interface, you can create or edit videos and add various visual and audio effects like color correction, object filters, transition effects, special fx, amplitude, delay etc. There are some cool video effects such as Transforms (Flip, Perspective, Skew, etc.), special FX (Fire, Water, etc.), Transition (Wipe, Push, Fade, etc.), and more.
With the support of all popular video formats, you can easily export your creation in any format, including AVI, MP4, MKV, MPG, WMV, 3GP, FLV and others. Don't forget some additional tools inside VSDC, such as video and audio converter, DVD burning tool, desktop video capture, and more.
3. HitFilm Express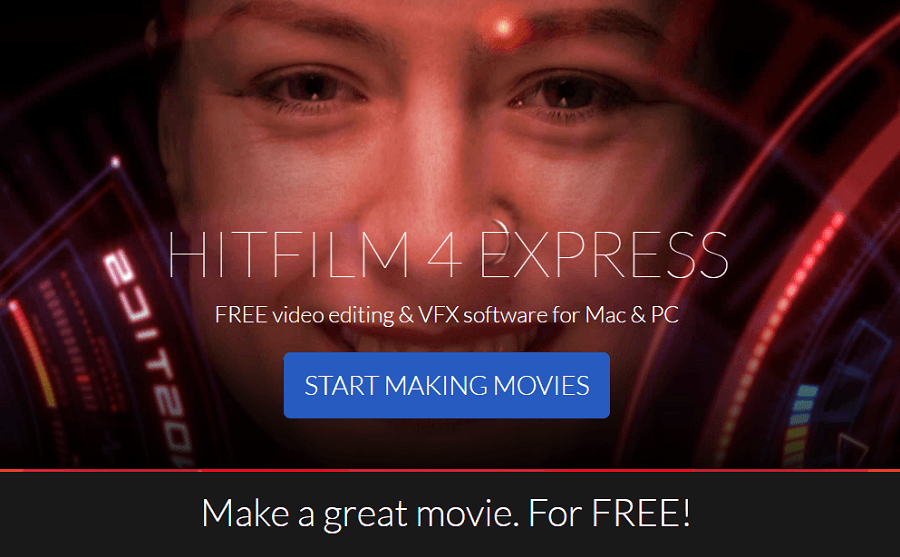 Hats-off to HitFilm express, It is a powerful, all-in-one video editing and 2D 3D composting software available for Windows 64-bit users. The software is a combination of non-linear editor and compositor and it more focus on film making. With the great library of visual effects such as Blurs, Color correction, Lights & flares, Quick 3D, Video cleanup, and so on will make your creation advanced. You can split the HitFilm into four different screens and improve your workflow. The company sells some add-on features and effects to make HitFilm express even more powerful. I can't review the whole product, but i must say it is outstanding. The company also provide free video tutorials of HitFilm express.
2. Windows Movie Maker
Movie maker is one the most popular tool developed by Microsoft and you can install it free from the Windows essentials suite. In movie maker, there is a timeline view allows you to edit video, audio and text separately like professional video editors. You can add videos from webcam, or from your existing collection and supported formats are WMV/ASF, MPG, AVI, and WMA and supported audio formats are WAV and MP3.
By using AutoMovie themes, you can apply a quick movie style on your creation. Windows movie maker has a popular variety of titles, animations and visual effects such as Blur, Crossfade, Pixelate, Cinematic, Black and White, etc. You can directly publish your creation on the web or save the movie in high-definition display like 1080P and 720P. The software is best for making photos slideshow videos with music.
1. VideoPad Video Editor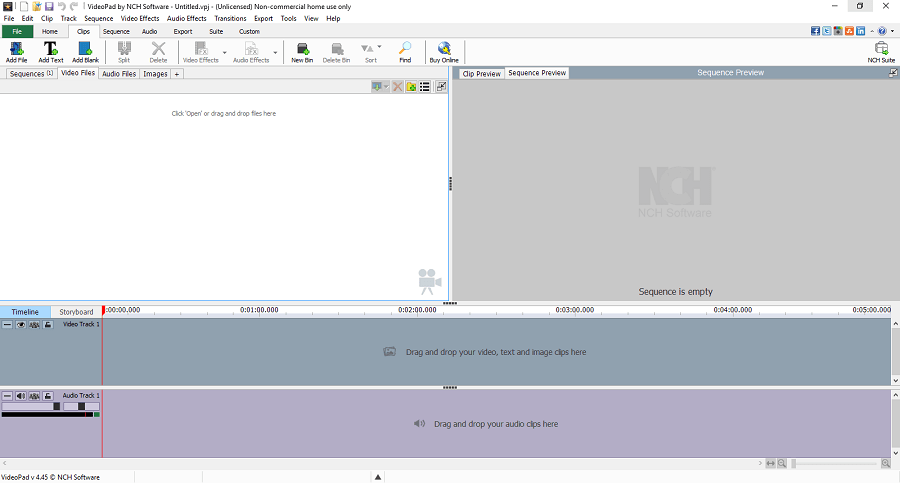 VideoPad is the simplest, fully-featured video editor that anyone can use even he don't the meaning of video editing. You can simple drag or import many video and audio files on the editor or record the video directly from your webcam and start applying effects, transition, text and more. The audio, video timeline helps you edit visual and sound separately and the timeline process your files more faster or instantly.
The gallery of effects and transitions in VideoPad is really great and mostly there are all popular effects available such as Motion, Transforms, Blending, Color correction, Filters, Artistic, and more. Some professional transitions that you can apply with just a click, like Fade, Slide, Rotation, 3D, etc. With 3D video editing, the editor will convert your 2D project to 3D stereoscopic.
I can't forget the following useful tools in VideoPad: Chroma key, sound effects, reverse video clip, video stabilization, DVD burner, etc. The editor also provides custom plugin functionality to add thousands of tools and effects from external resources. The editor was so lite (less than 5MB) and available absolutely free for non-commercial users.