Everyone in the world has our own collection of photos on their phone or computer. Whenever you explore your collection in a free time, you probably delete 1-3 photos every time, but your favorite clicks are the golden memories for you. Some moments that never come back in your life are childhood, school, colleagues, and more. These kind of memories are always with you till your photos with you, but why you should not make a video of those photo memories, and share with your friends, family, and co-workers.
The video will create longer depending on the quantity of photos you select, and the video will automatically generate without using skills of videography. You can export the video in different qualities such as SD, HD or Full HD.
The tutorial will help you convert photos to video in the computer, Android, and iPhone.
1. Using PC
On a computer, you can use video editing software like VideoPad, PowerDirector or other to create an advanced slideshow of photos. But, generating a slideshow with Windows movie maker is the easiest and free way ever. Follow the below steps: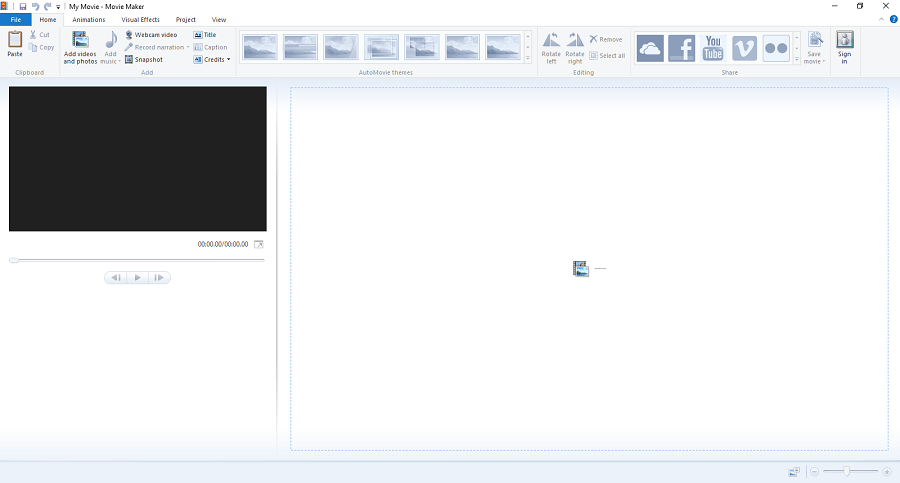 Download and install Windows Movie Maker.
Click Add videos and photos.
Select multiple photos.
Click Add music, and select your background audio file. (Tip – Download free audio from YouTube audio library)
Apply your favorite AutoMovie themes.
Click the play button to preview your video.
Go to file> save movie> high-definition display.
There are lot's of features in movie maker for more beautiful creations, such as Animations, Visual effects, Speed, Video stabilization, Text, Rotation, and more.
2. Using Android
On Android, an app called Slideshow maker will convert your gallery into an awesome video slideshow. You can add photos from your gallery, camera or web.

Follow the below steps to transform gallery photos into an slideshow video on Android:
Install and open Slideshow maker.
Select multiple photos.
Select the music icon, and import your background music.
Hit the play button to preview your slideshow.
Click the share icon and save to gallery.

You can also add effects, customize speed, and select video ratio from the app.
3. Using iPhone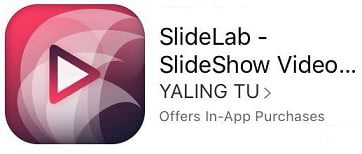 In iPhone, there's an official way to create a slideshow of your photos from the photo app, but there is no way to save or share that slideshow. Using the app called SlideLab, you can easily transform photos into stunning videos and save it to your gallery. Follow the below steps to turn photos into an slideshow video on iPhone:
Install and launch SlideLab.
Select your photos.
Click the music icon and select a background music.
Preview the creation.
Click the share icon and Save the video.
You can also add transitions and change the speed of the video.