Photo editing online is the quickest way to apply filters, effects to your images, but even some web-based editors can also have advanced functionality like Photoshop. Why should I care online, if offline tools like Photoshop is already installed on my device? Yes! You should care, because the online photo editor is very easy to use, faster to work like a Smartphone app and you don't need Photographer's or designer's skill to edit photos.
Don't use online editor on a phone browser, please go to a smartphone app because online editor best works on a desktop browser. The craze of using web applications is growing faster in today's generation, because it saves your both time and money.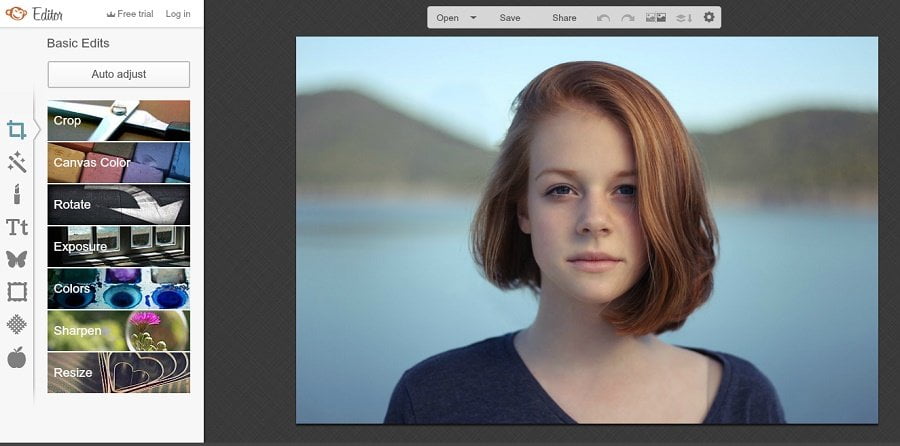 PicMonkey is a free/paid, all-in-one online photo editing tool allows you edit, design, collage photos easily. Features like Crop, Resize, Color adjustment, Filters, effects, touch-up, frames and more are all available in the free basic plan else, you can try their Royale plan to get more powerful features.
To use this tool, just click the edit and open an image from your device. From the side menu, select the cool popular effects like Cross process, HDR, etc. or save your own custom effect. You can also see before and after of the image from the top tool menu. Click the save button to save your creation on your computer or cloud storage.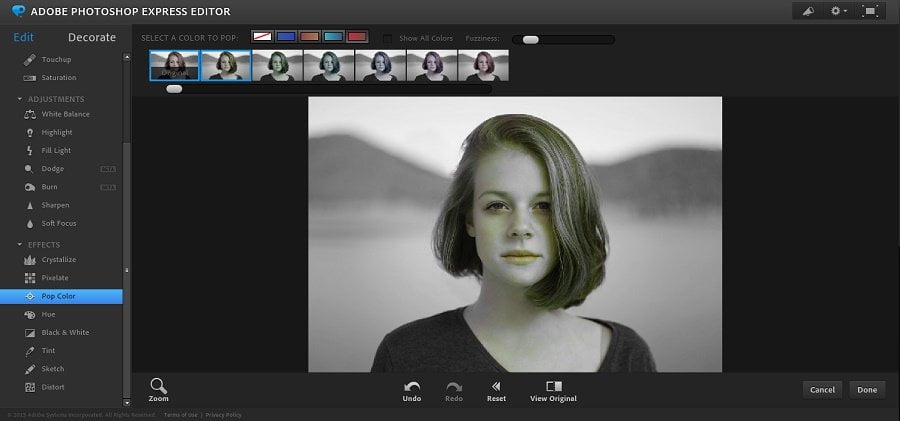 The most popular photo editing tool also has their web-based version and if you use Adobe Photoshop express app on your smartphone then you'll love to use the online editor. Its features and tools are all similar to the mobile app and it's absolutely free. Quick fix and enhance your photos with the adjustment tools and the most common effects like Pop color, sketch, pixelate, etc. can be apply with just a click. From the decorate tab, you can add graphics to your photo such as Text, bubbles, costumes, frames, and more.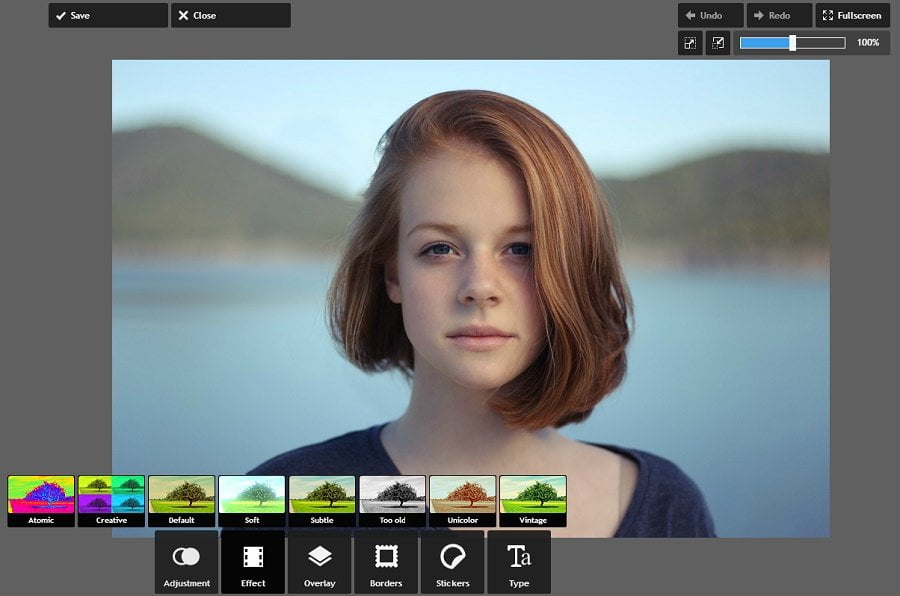 Pixlr is one the most popular photography app for smartphones and their web-based version is works similar like mobile app. I'm really a fan of the company Autodesk, it's designing software are brilliant. The web app Pixlr express is a good way to apply quick fixes, overlays, effects, stickers, and more with just a click and their Pixlr editor is a fully featured editor with needed editing tools including layers and effects.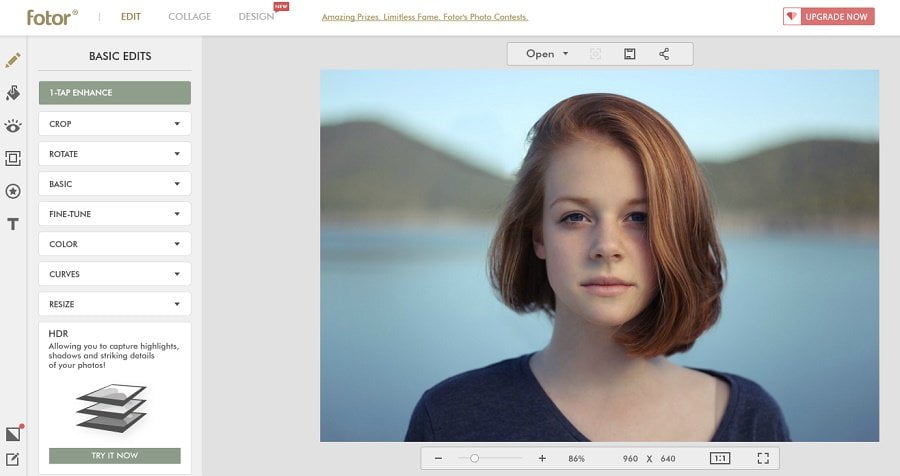 Fotor is free online photo editing and designing tool allows you to add effects, frames, text, stickers; create a photo collage, card, social media cover, and more. The tool is not absolutely free, their basic plan includes limited access to effects and some features and the pro plan will cost you $8.99/month.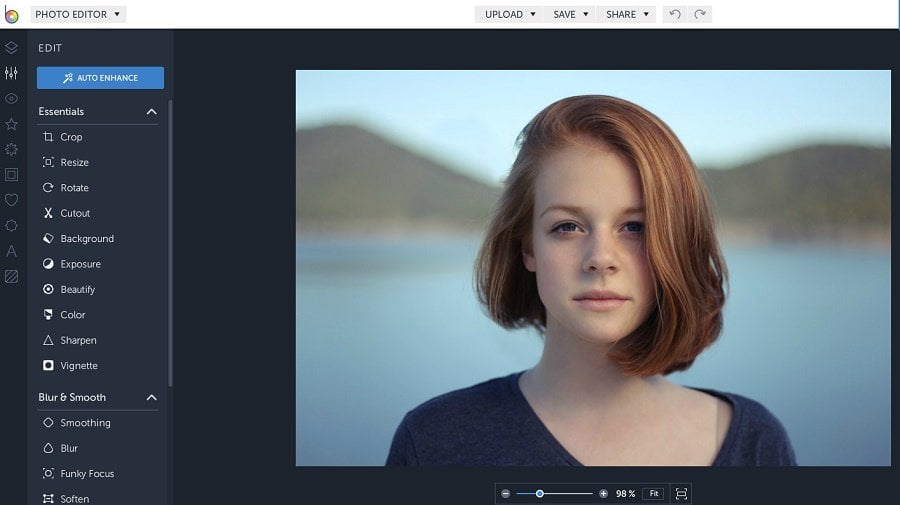 BeFunky is one of my best online tool to edit photos, create collage and design graphic free online. Its gallery of photo effects is really awesome and some popular fun effects like Cartoonizer®, oil painting, and pop art will make you play with editing.
The editor provides by BeFunky is feels like living in the modern world. The layer management tool allows you to work like a Photoshop layers. With a great graphic library, you can add graphics like hat, beards, jewelry , and more. There are all enhancement tools available or you can auto enhance a photo with just a click. The major quality you'll love on this tool is collection. You can check the collection of textures, effects, graphic, fonts are really modern.