Antivirus is the most important software on your PC that you should keep up to date and renew with a genuine license over the time. The price of a paid antivirus software is very cheap, even some award winning Antivirus in the market will only cost you around $10-$20 per year. But in the web of pirated software, students and common peoples are more focus to download paid license from internet without paying any cost.
If you're a business, then buying an Antivirus from retail or get a genuine license online are the best options we recommend. Antivirus protection is highly important in the generation of virus, spam, and hacking, that"ll make your computer's data infected in seconds. Even your computer is infected or not, you should have a genuine Antivirus installed on your system.
In Windows computer, an inbuilt free Antivirus-like protection software is available, known as Windows Defender. But, it has not advanced and more functionality like Antivirus software. Now, for the peoples who're in find of free genuine Antivirus software for their computer, they should go for the best options listed below.
5. Bitdefender Antivirus Free Edition

With a small main window, Bitdefender is the lightest and simplest antivirus that need's no settings because it was automatically configured to fight against viruses, e-threats, and malware. The free edition includes limited features such as Anti-malware and antiphishing, Cloud scanning, and real time protection and the software is Ad-free.
Once you're installed Bitdefender on your PC, it automatically starts running in the background and update automatically whenever it's needed. There's no such advanced protection functionality on Bitdefender's free edition that's why I put this Antivirus at the bottom of my list.
4. Panda Free Antivirus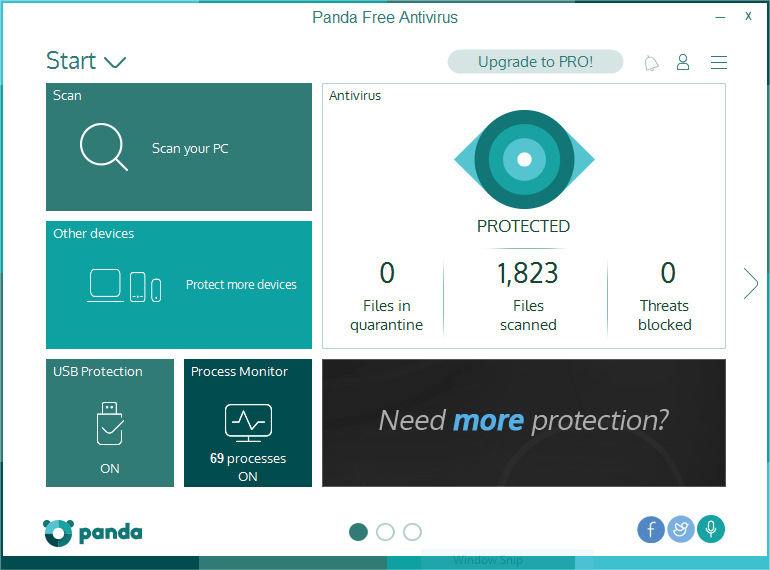 Panda free antivirus is a another light-weight Antivirus software that you can install on your Windows or MAC both. It gives you better protection against the latest viruses, spyware and you should forget the word "virus", once you install the Antivirus on your PC.
There are better features available in the Panda's free edition, such as Real time protection, Anti-Spyware, Url & web filtering, On-demand scans, USB protection, Behavior blocking and Rescue kit. Panda free edition is really a better genuine free Antivirus.
3. AVG Protection FREE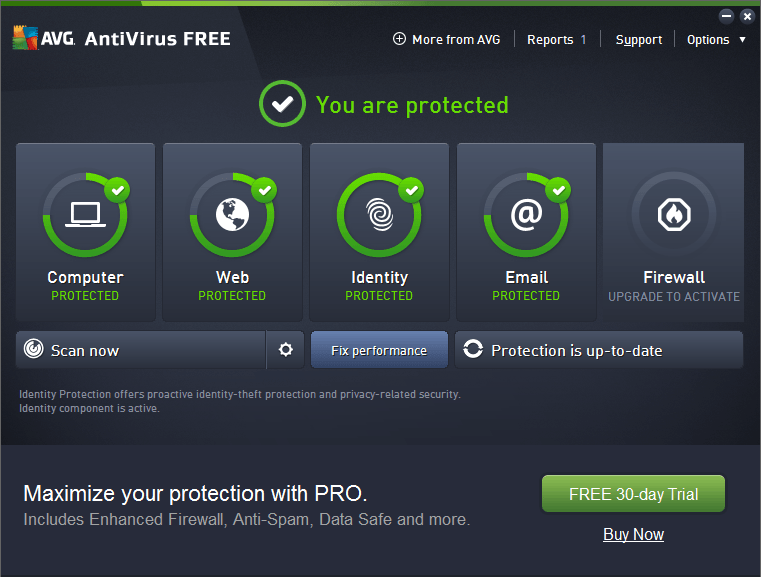 AVG is one of the most popular Antivirus package available in the market, that you can use on cross platform devices, including Windows, MAC, and smartphone and manage all platform AVGs from one single Zen™ dashboard.
AVG free edition protect your computer from viruses, spyware, worms, Trojans, and root-kits. Some different kind of protections like web protection, identity protection and e-mail protection is also included in AVG's free edition. With the remote control feature, you can also scan and remove viruses from your computer using a AVG's smartphone app. Link protection feature scans sites you visit for bad and malware links. AVG also has their virus definition database to protect you against latest threats and viruses.
Before installing AVG on your PC, make sure no other Antivirus package installed on your system.
2. Avira Free Antivirus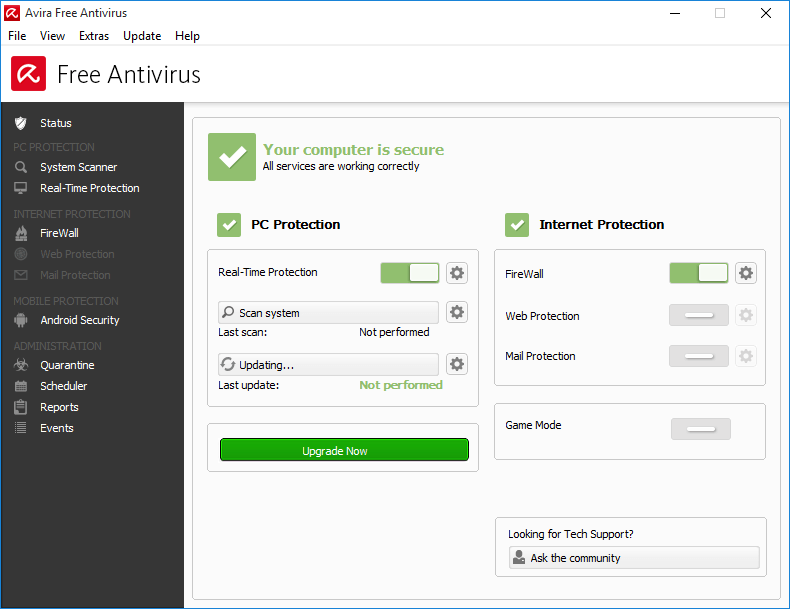 Avira Free Antivirus is free forever and it's the powerful Antivirus suite for Windows. It protects your computer, data, privacy and fight against worms, viruses, Trojans, and spyware. The suite is very light and runs smoothly on your Windows system without slowing down your computer performance. The feature of the free Avira antivirus is as follows: Antivirus Scanner, Protection Cloud Technology, PUA Shield, Firewall, and Real-Time Protection. Unfortunately, the antivirus suite is Ad-supported.
1. Avast! Free Antivirus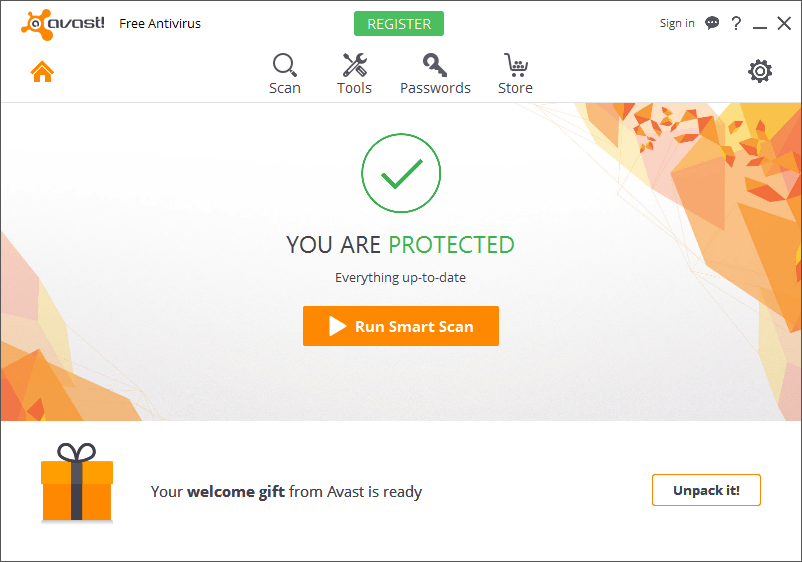 Avast is the most trusted and popular IT security company provides better Antivirus products for home, mobile and business. Their customer of Antivirus has reached 230 million around the world.
Avast free antivirus has the simplest UI you're ever seen yet, and everything looks neat and clean. The avast's virus definition database is kept up to date with latest viruses, spyware, and malicious websites. Avast will also notify you whenever it updates to the latest virus definition. The features include in the Avast free edition are Antivirus & Anti-Spyware, Password Manager, SafeZone Browser, Home-Network Scanner, Browser Clean Up, SecureLine VPN, Rescue Disk, Mail Shield, Web Shield and Remote assistance.
Avast is so light, free and it didn't make your PC performance down. You only need to update their virus definition time-to-time to continue to use the free edition forever.