Whatever maybe your business, irrespective of the products or services, you cannot ignore digital marketing in 2020. Artificial intelligence, voice search, content marketing, and chatbots are some of the trends that are already dominating the digital marketing landscape. The trends are evolving so rapidly that it is difficult to keep up with them. Hence, it is forcing businesses to adopt new digital marketing strategies to stay ahead in the game.
In this article, let us look at the top trends that would shape the digital marketing landscape in 2020.
No Click Searches
If you notice Google search results, you would see that your answer comes in a paragraph and relevant information in a box at the top of the page. This is known as the Position Zero on the results page. No click searches allow customers to get their answers without visiting any webpage. As digital marketers, you have to ensure that the content is engaging enough so that your potential customers click on your website and visit the webpage.
Virtual and Augmented Reality
According to Gartner, by 2022, almost every business in the world would resort to some immersive technology to increase sales and provide more value to its customers. Augmented reality allows customers to have a visual impact on their purchase, reducing the time taken for closing deals. Virtual reality is another immersive technology that gives a completely simulated experience to the buyers. Experts have predicted that the spend on technologies and services that enable digital transformation could touch $1.97 trillion in the next 2 years.
In 2020, businesses and brands would be increasingly using these AR / VR technologies for driving their sales.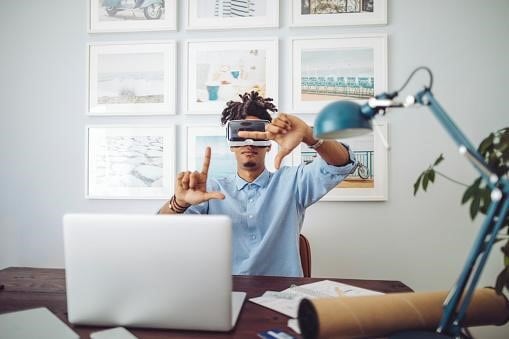 Google Business Listing
If you have geographically localized businesses like plumbing, salon business, and likewise, then you should get your business listed on Google. This would help you gain visibility during the near me searches. Your customers can learn about your service, your working hours, rates, and ratings. Google My Business Listings would help you manage your business online (on maps and searches) and improve the credibility of your business against unverified competitors.
Social Commerce
Social media has helped the eCommerce industry to flourish in the last decade. Facebook, Instagram, Twitter, and every other social media platform have become the best friends for businesses and brands across the world. They are leveraging social commerce to gain visibility, build credibility, and sell their products. The majority of the customers use social media for information search, and hence, social commerce would continue to dominate digital marketing in 2020.
Smart Bidding
To get the maximum from Google-Ads, you need to adjust and modify your bids frequently. But it is challenging owing to the huge volume of online data. In 2020, we see that smart bidding has become the norm. Machine learning is being used to analyze the large chunks of data and automatically adjust the bids to get maximum conversions. This is great news for the ad campaign and PPC managers.
Conclusion
To be at the top of the digital marketing game seems overwhelming, but if businesses capture these trends and work on them, they would surely stay ahead of their competitors.