Mobile phones have become a massive part of daily life in our modern, technologically advanced society. Arguably the most popular way of using a phone is by accessing the thousands of apps available at the touch of a button. You can catch Pokemon, order food, book a holiday, or even conduct banking queries, all within a matter of seconds on your miniature device. We've come a long way, right?
Not every application is worth having, though. We have had some shockers over the years. Largely, though, the innovation in this space has been remarkable. Developers are able to bring us more advanced apps than ever before, thanks to the all-round improvements made with our mobile phones in general. Smartphones are more powerful than ever before, enabling us to access services we weren't able to enjoy previously, one of them being apps. There is quite literally an app for everything these days, which is why mobile phones have become such a prominent tool in modern daily life.
What are the apps worth having in 2020, though? With so many options to choose from, we thought we'd narrow it down by putting together a list of the top android apps currently available in 2020. Maybe they'll make it onto your device?
IKEA Place
VR headsets have taken the mobile phone community by storm. Gamers adore them, whether they're playing Fortnite with friends or any other games. The breakthrough of VR has been largely welcomed. Now, though, VR is making its name away from gaming thanks to apps like IKEA Place. The app allows you to virtually see how IKEA products would look in your particular space. You're able to surf the catalogue, pick out any tables and chairs, and see how they'd look in your home.
Mint
A popular finance app, Mint is a free money management and financial tracker application which allows you to sync your bank account, credit cards, bills and investments. From there, you can keep track of your spending, with Mint letting you know of any money-saving tips along the way too. Who doesn't want to save money if they can?
Glow
A popular app with women all around the globe, Glow helps you keep track of your menstrual cycle and ovulation cycle with the help of a neat calculator, enabling women to be in the know with regards to their fertility, and whether or not they should keep trying for a baby at that particular time.
MyFitnessPal
As the world becomes more health conscious, apps around health and fitness have surged massively in terms of their popularity in recent years. A helpful calorie counter, MyFitnessPal is the creation hogging the limelight in this space in 2020 so far. It helps you track your food, log all of your exercise, create various goals, and get any support you need.
Etsy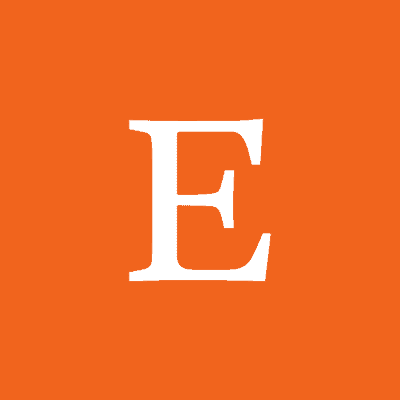 Specialising in handmade, vintage items, Etsy is ideal for browsing or buying any goods you need, from quirky picture frames to cool toys for kids. It has plenty of stuff to choose from. They're usually produced by smaller, independent businesses too.
Evernote
Popular with people who like to jot things down, Evernote helps you to input any typed notes or scan any handwritten notes. It also allows you to sync any photos, images, web pages and the like with all of your devices too.
Discord
Hugely popular with the gaming community in particular, Discord is a messaging app designed by gamers that has been streamlined for gamers. You can see who is active online and what game they're playing, and organise your team using the app.