So you finally decided to kick start your business and you need a logo. But what tools do you need? how can you design an attractive logo? In this article, we answer these key questions.
Offline Tools
The professionals use these tools:
Adobe Illustrator

Adobe Illustrator is a premier software to design icons, posters, cards, and logos because it is a vector-based software. Whatever you design with vector-based apps will not have bad quality if you zoom in to them.

Some features of this app are:

Advanced vector tools
Touch tools
Easy curved line designing
ability to design and paint in 3D
multi-design support
ability to work with very complex vector designs
possibility to extract CSS designs out of websites
and so much more

How long does it take to learn this tool?

If you practice daily just for 3 hours and if you are not familiar with Photoshop, It would take two months to learn it. For mastering this tool quickly it is advised to use a tutorial.

Sample Screenshot of the app

Corel Draw

CorelDraw is the latest product on this list, it also is the fastest tool to design logos, posters, cards and… .


Some features of this app are:

Supports every Corel format as well as Autocad ، Painter X ، MS Word 2007 ، Adobe CS3 ، Publisher 2007  and PDF
Import and Export Template
Table Tools
Automatic image resize to fit it into a table
Real-time font modification
ability to power trace, you can convert your bitmap image to vector easily
Adobe Illustrator support
Object Manager for quicker management of the design elements
and more… .

How long does it take to learn this tool?

If you practice daily just for 3 hours, It would take one month to learn it. For mastering this tool quickly it is advised to use a tutorial.

Sample project of the app
Online Tools
Alternatively, you can use online tools to save software installation time and focus on your project more. It is sometimes cheaper to use online web apps rather than offline professional tools. Below is one of many tools available.
Designevo.com, a free alternative!
Designevo is a professional online vector design tool with 10,000+ templates, It makes logo design simple and straightforward, and provides the most convenient experience. The good thing about this app is, it has an option to freely use it.
Some of the features of Designevo
Free to use but it has a paid feature for saving as vector and even owning your designs full copyright
Already downloadable designed logos related to music, football, gaming, photography, YouTube, soccer, technology, wedding, car, and thousands of more topics!
How long does it take to learn this tool?

There is no need to spend too much time learning this tool

Sample projects of the app
Tips to design a logo in Designevo
How to sign up
When you go to the site, you can sign up or log in with the "Sign Up" button located in the upper right.
You can sign up with Google or Facebook as well. If you register via Google, the password will be sent to your Gmail.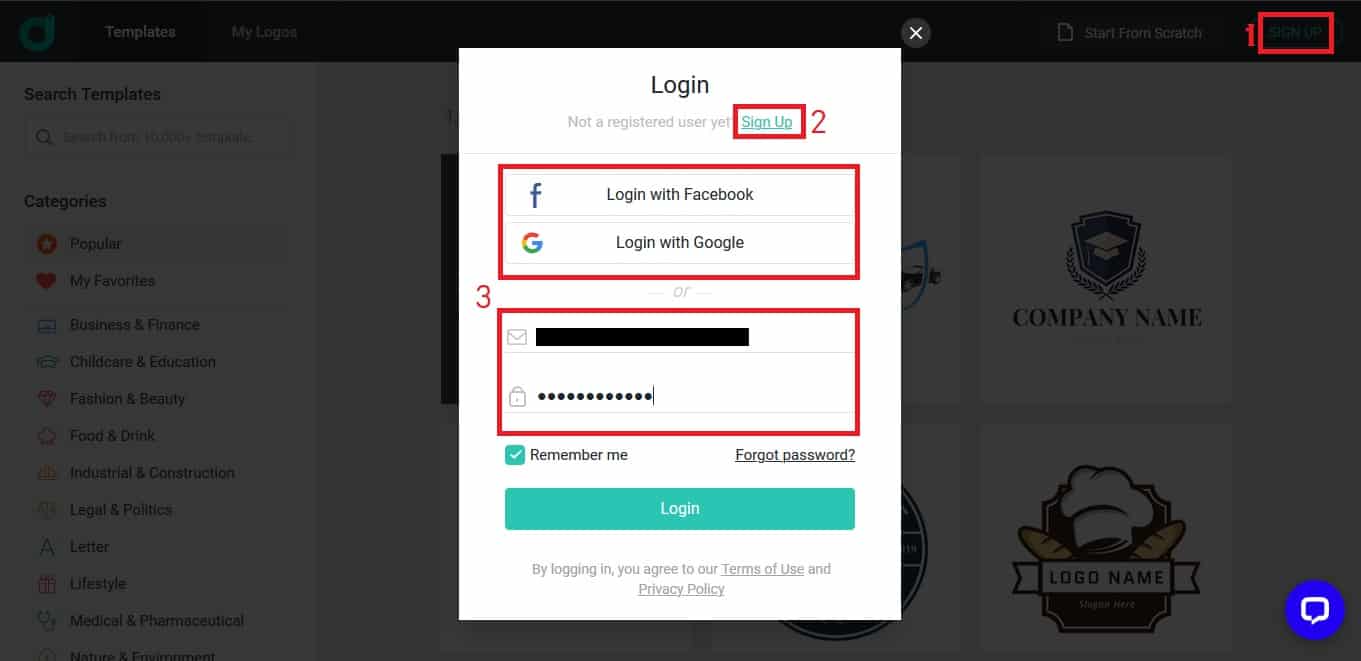 How to design
You have to choose a "template" to start designing your logo. To do this, click "Make a Free Logo" to visit the Templates page.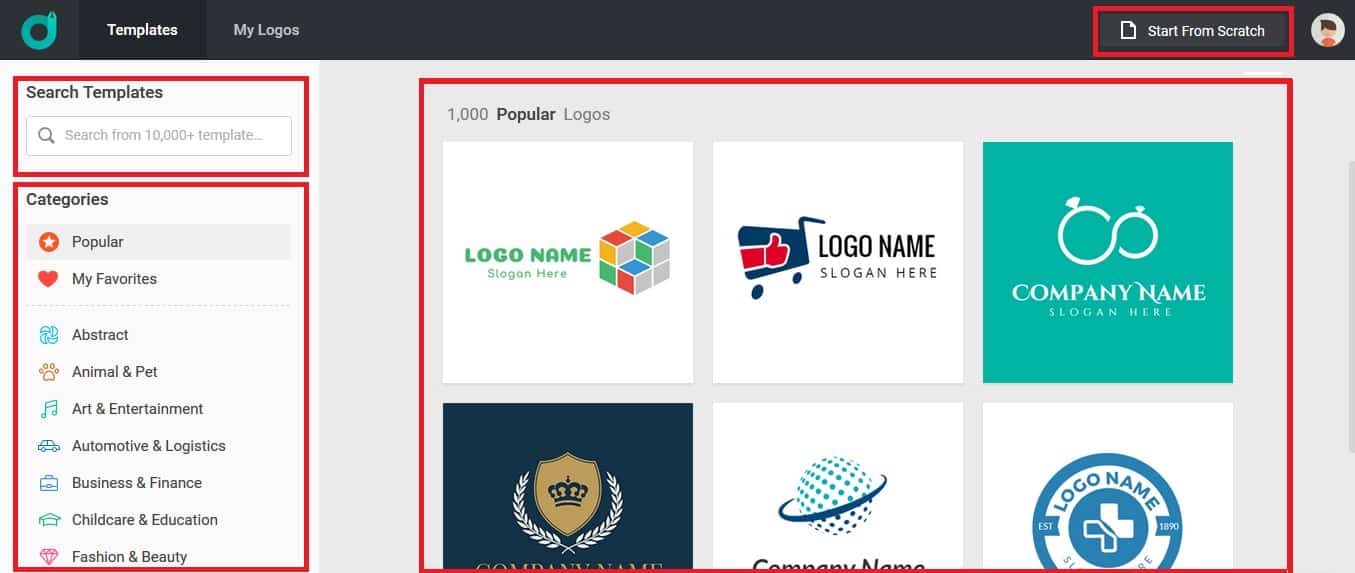 On the left column, you see the Category section which lets you choose a template easily, Or if you know what exactly your logo would look like, then you can just use keywords to search and find the best template that matches your logo.
Once you selected a template click on it to further customize the template.
Alternatively, you can start designing your from scratch without choosing a template. To do this you may click the "Start From Scratch" button located in the upper right.
Once you have decided what you want to use the design template, click it to proceed with editing.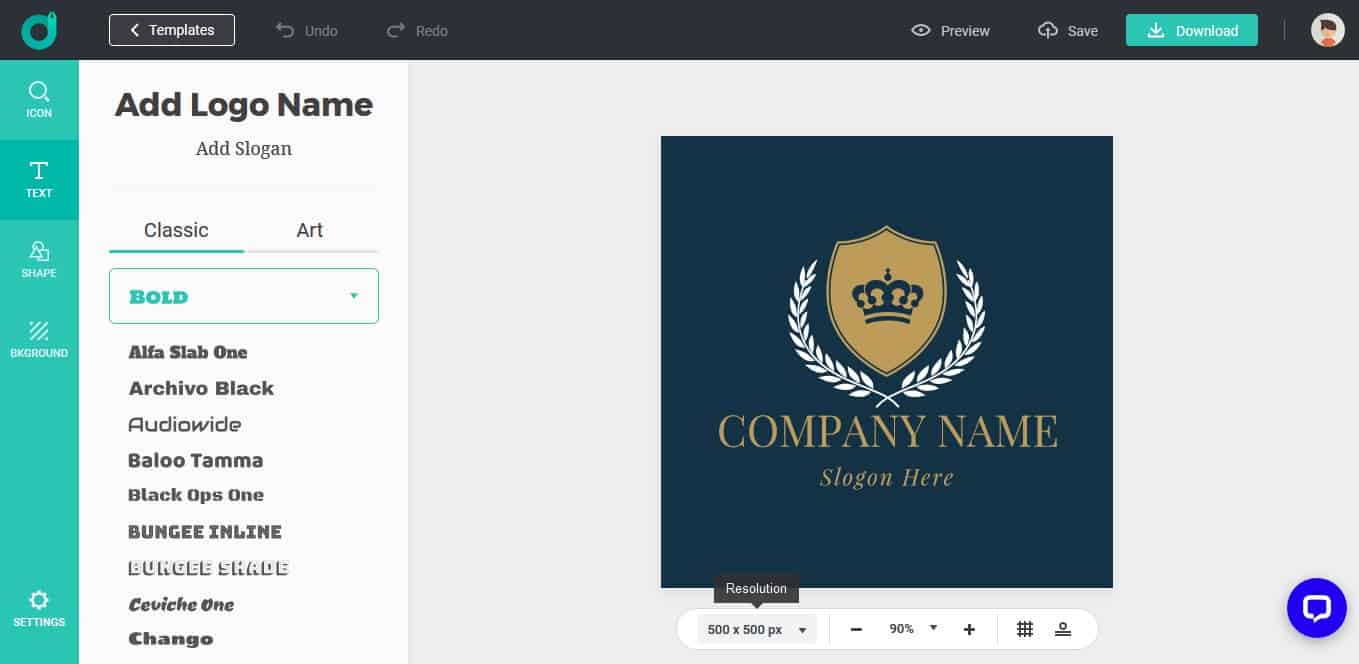 There, you can resize your logo below the canvas. Keep in mind that the Free plan only lets you export your logo up to 300*300 pixels. Normally 300px is not a bad option.
On the left menu, you see the parts of the logo which you can edit. For example, to change the text of your logo, simply click the TEXT button on the left menu. You will have all the options to modify the texts right next to it.
Once you are confident with your design, click the "Preview" tab in the upper right to see what your design would look like as a website logo, or when it is printed on clothes, or when it is displayed large on a company reception wall.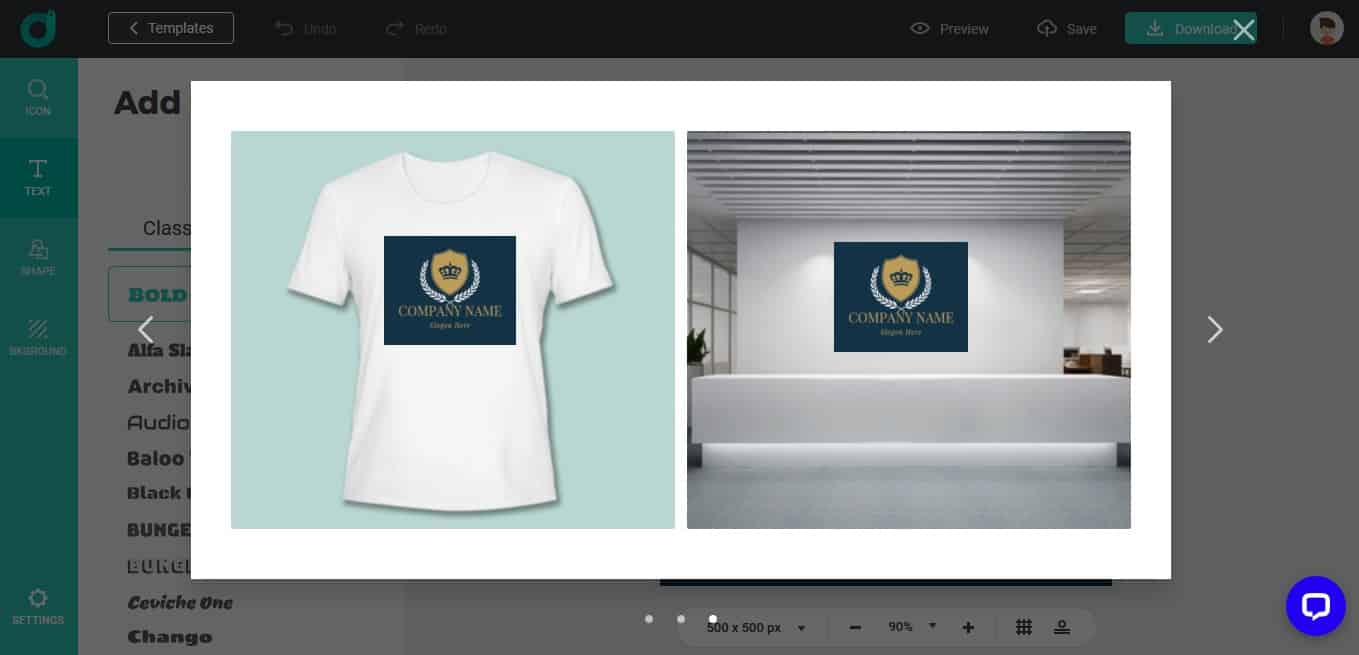 Whenever you think you've got the design perfectly, click Download to export and save your fresh logo.
Download your logo
Once you click the Download button, All your designs will be ready to download in a new page. On the page, you can select a plan to download your designs.  You can use the free plan, or if you want to save your design with higher resolution then you may purchase a paid plan.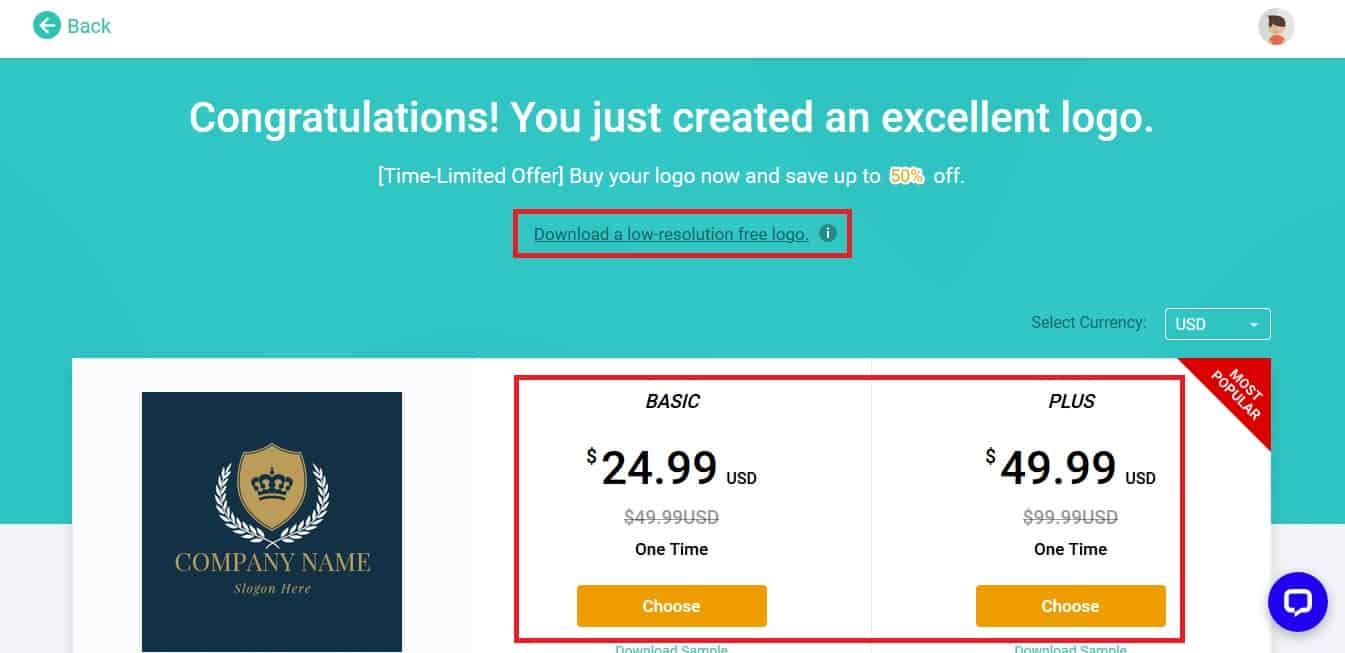 For a design that is using a "Plus" plan, unlike the free plan you will not be asked to upgrade your plan if you click the download button. And immediately you will download your ZIP archived design in full resolution.
It is always possible to modify your designs, but you bear in mind that you should save your designs before downloading them else you will lose all the changes you made to the logo.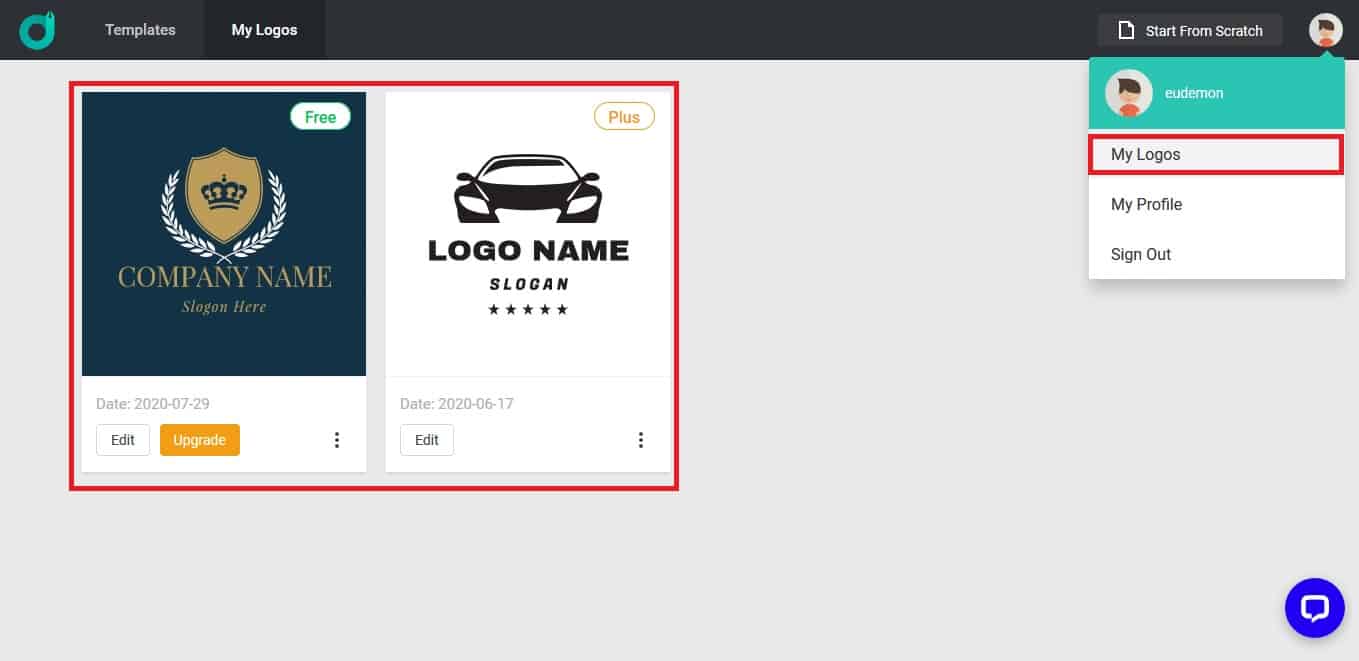 To select and edit your previously designed logos, simply hover on your profile image and click on "My Logos".