If you look through the list of billionaires in the world, you will find most billionaire's source of wealth is a technology company. Here, I'm going to list the richest people/person/man in the world whose origin of wealth is an Internet company.
According to the list of world's largest Internet companies, E-commerce and Social Networking industry is booming the Internet business. Amazon's founder Jeff Bezos is the richest Internet Billionaire in the world. Bezos's net worth is grown rapidly in the last few years, even he is a few billion dollar away from becoming the world's richest man.
Read business quotes from the internet entrepreneurs. Watch technology movies (some of them are based on the Internet).
These are the richest man/woman/people/person in the world whose source of wealth is the Internet:
Amazon is the world's largest internet company by revenue and a largest online shopping retailer, founded by Jeff Bezos in 1994. Bezos's major source of wealth is Amazon, which helped him become the third-richest person in the world. That man's net worth has increased rapidly in the last few years because of the huge jump in Amazon share price. Amazon is not just a online shopping retailer, it also provides cloud computing services through AWS (Amazon Web Services). Bezos has founded two more companies called Blue Origin and Bezos Expeditions.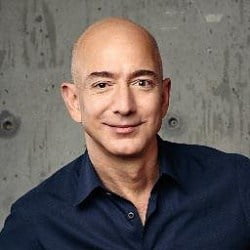 Everyone knows about the Mark Zuckerberg, co-founder of the world's largest social networking platform called Facebook. Zuckerberg was started Facebook with his college roommates at the Harvard University. He is the youngest, richest internet entrepreneur in the world. Currently, he owned all largest social networking sites and apps, such as Instagram, WhatsApp, Messenger, etc.
According to the net worth of Mark Zuckerberg, he is the fifth richest person in the world.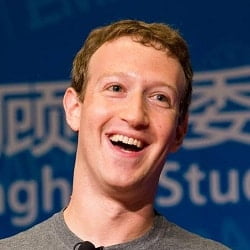 As a co-founder of Google and CEO of Alphabet Inc., Larry Page is one of the inspiring entrepreneurs for the internet generation. Google's products and services are based on the Internet, even company's main source of income is coming through online advertising. Because Google is founded by two people, both will have company's shares. The net worth of Larry Page and Sergey Brin is very strong comparing to other billionaires. As per current net worth of Larry and Sergey, if we combine both's net worth, it will be more than Bill Gates's net worth.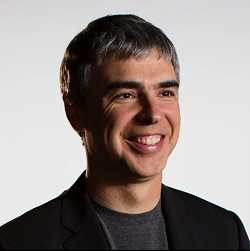 Sergey Brin is the co-founder of Google and the president of the Alphabet. Sergey Brin and Larry Page are the two founders of Google. Both made a web search engine at Stanford University that list results according to the pages popularity. Later, after raising the money for their project, they founded Google Search in 1998, which is now the most popular web search engine in the world. He is an inspiring entrepreneur too for the today's internet generation.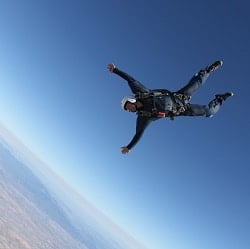 5. Jack Ma ($30.9 billion)
Jack Ma is the CEO and founder of Alibaba.com, an worldwide e-commerce company focused on B2B retail services. Under the Alibaba Group, there are several internet-based products and services offered to businesses, such as electronic payment system and cloud computing services. Jack Ma started the website Alibaba.com in 1999, in order to connect Chinese manufacturers with international buyers. Later in 2015-16, Alibaba surpassed Amazon and eBay in online sales and become the world's largest retailer.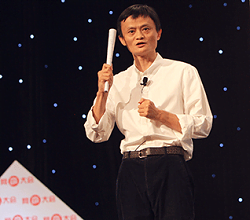 Ma Huateng is the richest Chinese internet entrepreneur after Jack Ma. He is the CEO and Founder of Tencent, one of the largest internet companies in the world. Ma co-founded Tencent in 1998 along with their four friends. The company provide, all the way internet-based products and services which makes him an internet entrepreneur. Few categories of Tencent's products and services are: social networks, electronic payment system, media entertainment, etc.
7. Robin Li ($14.3 billion)
Robin Li is a founder of the Chinese internet company called Baidu. It is a web search engine, also known as a china's Google, because it is much more popular than Google Search in China. It was founded in January 1, 2000, after 1 year when Google was founded. Like Google's PageRank Algorithm, Robin Li has developed their own algorithm called RankDex site-scoring algorithm, to rank web pages in their search engine. According to the StatCounter, Baidu holds over 75-80 percent share in China search engine market share while Google has less than 12%.  According to Alexa, Baidu.com is the most popular website in China.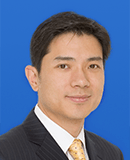 Dustin Moskovitz is one of the co-founders of Facebook, who helped Mark Zuckerberg founding the social network at the Harvard University. Later in 2008, he left Facebook to found Asana, a team and project management software. Because he is a shareholder  of Facebook, Inc. with estimated 3% stake, most of his wealth is made from Facebook shares. The interesting fact about Moskovitz is, he is one of the youngest billionaires in the world and just eight days younger than Mark Zuckerberg.
10. Jan Koum ($9.7 billion)
Jan Koum is the CEO and co-founder of the world's most popular instant messaging app called WhatsApp. Koum and co-founders become billionaires when Facebook bought the messaging app for estimated $19 billion in Feb, 2014. Before founding WhatsApp, he worked at Yahoo for nearly nine years.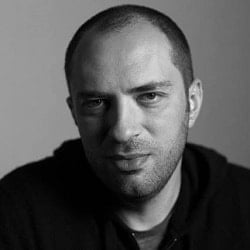 Zhang Zhidong is one of the co-founders of Tencent, a Chinese internet company. He has been the CEO at Tencent for 16 years and got retired in 2014. Zhang Zhidong and Ma Huateng are studying in the same class at the Shenzhen University and founded Tencent Inc. along with Xu Chenye, Chen Yidan and Zeng Liqing.