The screenshot is a very essential feature of a smartphone that everyone loves, even you don't have any need of a screenshot. But, now everyone capturing their screen to deliver information, save data, upload to the internet, blogging and for more purposes. You can take a shot of the screen on any platform, including desktops, mobiles and more. On mobile platforms, officially Android has a hidden feature in your device to capture screen and that possible using phone button combination. If the feature is not available in your device, you can also make use of apps that help capture screenshots. Once you take a screenshot, your device immediately saves the image and you can find in your SD card after directly share the shot on social media or wherever you want.
Jump to
On Android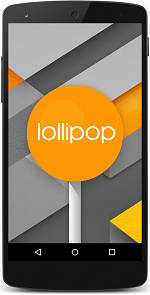 The official and genuine way to take screenshot on Android is possible if you have android running 4.0 (ICS) or higher. Sorry to older android devices, but you can try apps instead and see it works for you or not.
For all Android devices
Go to the screen you want to take a shot.
Press and hold the Power and Volume-down button at the same time.
Release buttons as you hear the captured sound.
Find the screenshot image in your SD card, Gallery or on the notification bar.
For some Samsung android devices
Go to the screen.
Press and hold power and home button at the same time.
Release as you hear a capture sound.
Using Apps
Android apps have more possibilities that screenshot is just a little possible task that apps can do in seconds. You can try apps like Screenshot or Screenshot Easy to capture a shot of your screen just now. May be the app also required android 4.0 or higher, read the description first.
On iPhone, iPad and iPod touch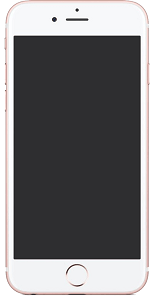 iOS device has an easy way to capture a screenshot using buttons. But, users can also capture using a MAC, iTunes or PC. Nothing is better than easy tech, that's why go for the button combination method.
Go to the screen you want to take a shot, even you're on the lock screen.
Press and hold the Sleep/Wake button, then immediately press and release the Home button.
You can Find the shot in your Photos app.
Via – Apple Support
On Windows Phone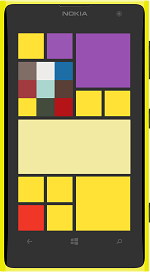 For devices running Windows 8, the method is different and for newer Windows phone devices, the method is also different. Both are using buttons combination, let's get started.
For Windows Phone 8
Go to the screen you want to take a shot.
Press Start and Power button at the same time.
Go find the screenshot image in Photos hub.
For Windows Phone 8.1 and 10
Go to the screen.
Press the power and volume up button.
Image Saved in 

Screenshots

album in the Photos Hub.
Via – Windows phone How-to
FAQ
How to take screenshot of a phone using computer?
Connect your phone with USB and install a manager software on your PC or MAC. Once connected successfully, after you can easily capture the screen of your phone from computer. Make sure you're using a smartphone.