WordPress is the most popular, open-source weblog software that you can install on a hosting server and start a WordPress-powered blog or website in few minutes. There are two different variants of the WordPress platform, hosted (WordPress.com) and self-hosted (WordPress.org). Here, i'm talking about self-hosted (WordPress.org).
When it comes to launch a new self-hosted WordPress blog, definitely we need a hosting server and a domain name. Although you can practice with WordPress on localhost, but the live server game is slightly different. You can even register for a free web hosting service and know learn how to use a self-hosted WordPress blog.
If you're going to setup a new website, blog or a business with WordPress, i warn you should never use free web hosting or domain name services. These are worst, and a big time waste.
I have a good, low-budget plan that helps you start a professional WordPress blog in a budget.
Follow the step below to start a blog with WordPress:
1. Buy a shared web hosting plan
In order to launch a self-hosted WordPress blog, you will need a domain name and a web hosting server. Because internet hosting is the best option for blogging, everyone buy a web hosting packages online.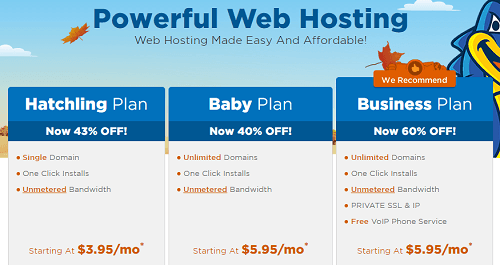 There are thousands of web hosting services available on the web. Every web host provides different level of server plans, such as shared, VPS and dedicated. Shared hosting package is best for startups and beginners. It comes with a cheap price with a cPanel.
According to me, the best shared hosting providers for WordPress are Hostgator and Bluehost.
2. Register a domain name
If you register a domain name with your hosting provider, so please skip this step and move further.

Domain name is everything you want for your blog address. There are hundreds of domain name registrars are available on the internet. Some popular domain name registrars like GoDaddy offer very cheap price for new customers.
You can buy a .com domain from GoDaddy at just $0.99.
Read – How to register a domain name from GoDaddy.
3. Setup nameservers
If you buy the domain name and web hosting from the same website, your name servers may already setup.
If you buy a domain and hosting from different websites, you need to point your hosting nameservers from the domain panel.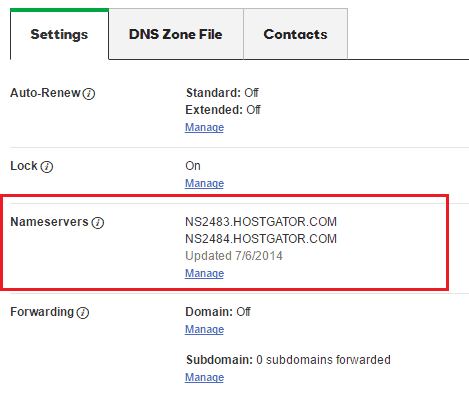 Read – How to set nameservers for domains registered with GoDaddy.
4. Create a database
WordPress required MySQL database where it can store your blog/site information. If you perform automate installation, you don't need to create database manually.
If you choose to install WordPress manually, then create a database from your hosting cPanel.
Read – How to create a database and a user with Hostgator or Bluehost.
5. Install WordPress
There are two ways you can install WordPress on a hosting server, Automate and Manual.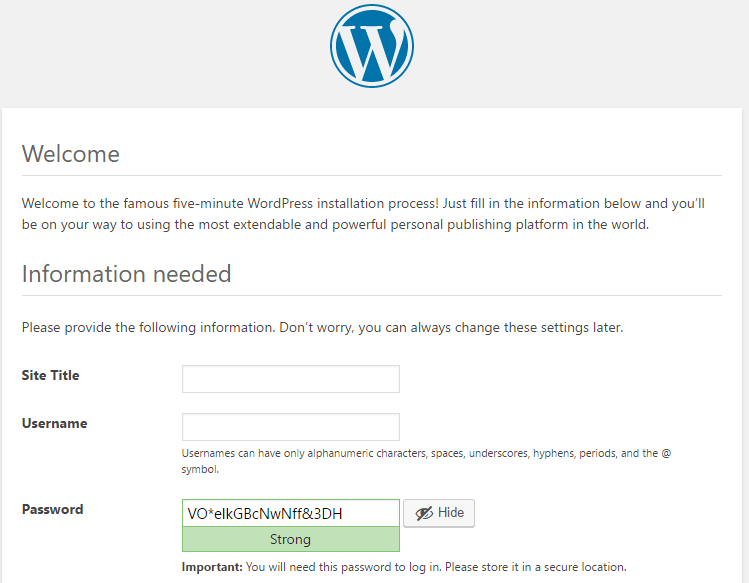 Automate installation is a one-click instillation process and it didn't require any additional configurations, such as database credentials or uploading WordPress files to the server. Automate installation takes less than 5 minutes.
During manual WordPress installation, you need to upload WordPress files to your hosting server, provide database information and create a new admin user. It may take up to 20 minutes or above.
Read – How to install WordPress.
6. Select a theme
After you reach to your blog dashboard, it's time to select a new theme for your new blog. Go to Appearance, Themes and click Add New. Browse through thousands of free WordPress themes and install one directly from your dashboard.

Read – How to use themes on WordPress.
Use our hand-picked responsive themes for WordPress.
7. Install essential plugins
Go to your blog dashboard and select Plugins. There you can find all installed, activate and inactive plugins on your blog. By default, there are two plugins already activated in WordPress, Akismet and Hello dolly.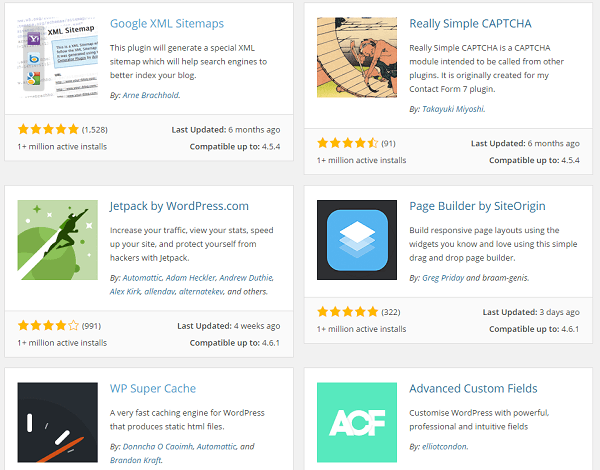 If you chooses to perform Automate (Quick) WordPress installation, there may be some more plugins activated on your blog. Disable all plugins excluding Akismet and Hello dolly.
WordPress.org has thousands of Plugins developed by their community. Some common, essential plugins every WordPress user should have, such as Wordfence Security, Google XML Sitemaps, Contact Form 7 and WP Super Cache.
A caching plugin is very required on a shared server environment. It optimizes your blog speed, save bandwidth and server visitors a faster experience.
Read – How to install plugins.
8. Write a first post on your blog
Go to your blog dashboard, select Posts and click Add New. You can now see a post editor on your screen with some fields, such a Title, Category, and Tags. Fill all fields, write your posts to the visual editor and press the Publish button in order to publish a new post on your blog.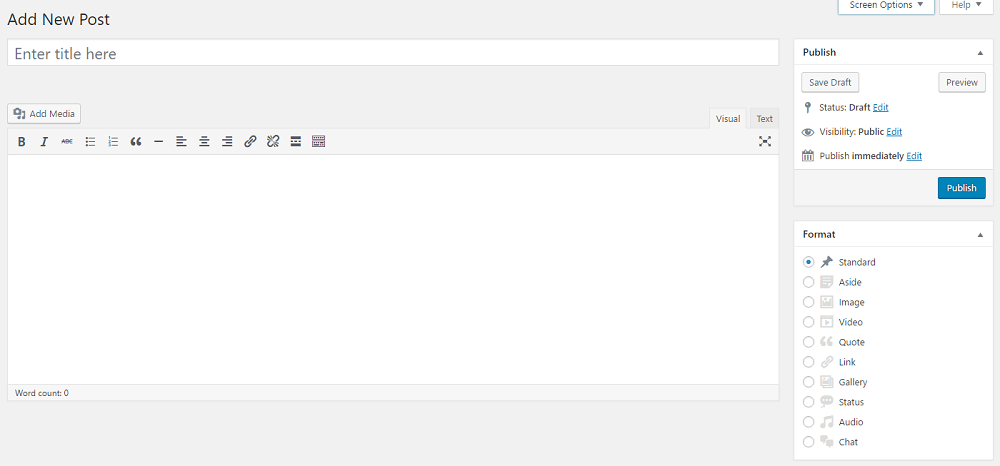 Read – How to write posts on WordPress.
9. Promote your blog
Everyone wants more readers and visitors to their blog. Without readers, your post contents are nothing.
The most famous way to get more visitors to your blog is Google search.
Submit your blog to Google search console, publish some high-quality information posts on your blog and let's Google give you a certain amount of traffic after a few days or weeks.
Keep publish a new post daily on your blog and think  about SEO. It will improve your search ranking and give you good amount of traffic.
You can also create your blog page and accounts on social networking sites and share your posts on social media.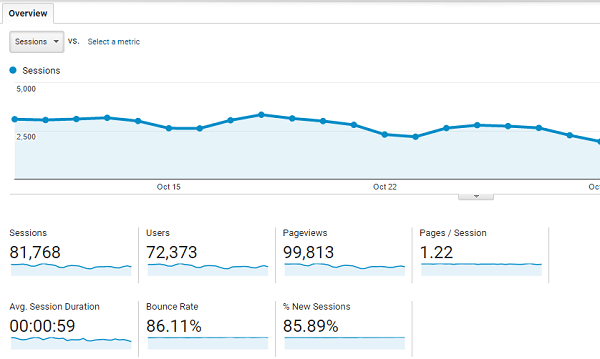 Read – How to Promote Your Blog Posts.
Read – How to add your blog site to Google search console.
10. Earn money from your blog
Google Adsense is the most popular way to earn money from a blog, and Blogging is the most popular way to earn money online. With Adsense, you can put ads on your blog and make revenue through clicks and views.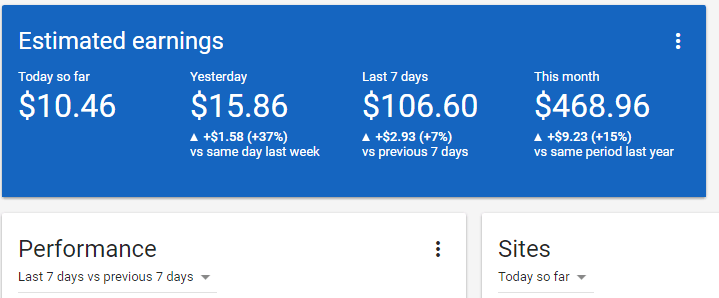 The minimum payout of Google Adsense is $100.