When it comes to run Android apps on the PC, only the Android emulator makes it simple to run Android OS and apps virtually in a PC. In the market, there are many Android emulators available, of which, BlueStacks is very popular. But now, I have a most advanced Android emulator that may beat BlueStacks in the emulators market.
I'm talking about Remix OS Player, an Android emulator comes with Remix OS allows users to run Android apps and games on their Intel-based PC. The emulator is very optimized for Gaming, even you can run multiple Android games at the same time in the player.
Let's get started.
Download and install Remix OS Player
In order to install and run the player on your PC, please see the system requirements.
Remix OS Player is absolutely a free software, and you download the setup from their official website or a mirror website.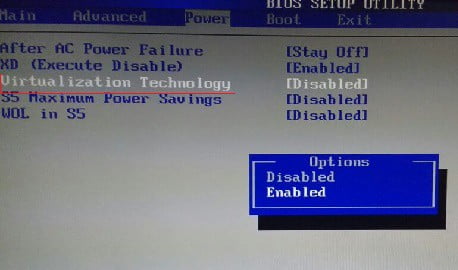 Don't forget to enable virtualization technology from your PC's BIOS setup. Restart your PC, enter into the BIOS mode (use F10 or F9 or F12, or may differ) and enable virtualization technology (exist somewhere in your BIOS).
Follow the steps below to install the Remix OS Player on your PC:
Run the download package and extract files to a preferred location.

Launch 'Remix OS player' from desktop shortcut.
Click Start, (Or check advanced settings if you want customize RAM, resolution and CPU settings).

Select your language and follow on-screen instructions.
As the desktop screen appears to you, it means you've successfully installed the Remix OS player.

Install and run Android apps
By default, there are few Android apps pre-installed in the player, such as Facebook, Chrome and File Manager. If you want to download more apps, let's activate Google play store and services first.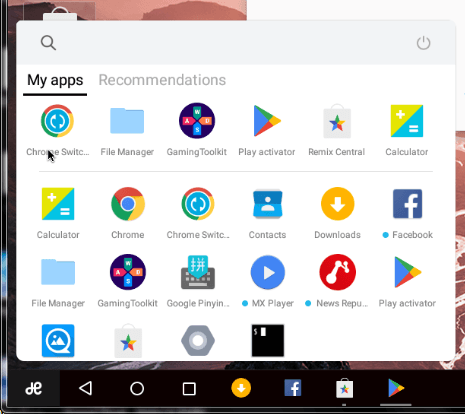 Open the Windows-like corner menu in player, and click on the 'Play activator' app. Activate Google Play services and let's Remix OS automatically activate all services. Play store icon will now appears on the player's desktop.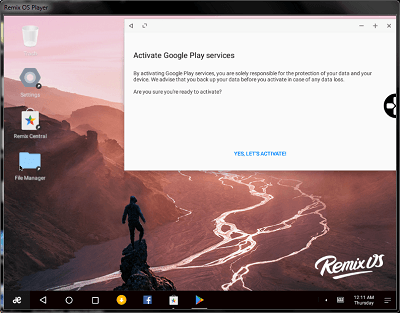 Open the Play store app and add a Google account. When you reach to the play store home, search or select any app and simply click the install button. All new installed apps appear on your desktop screen.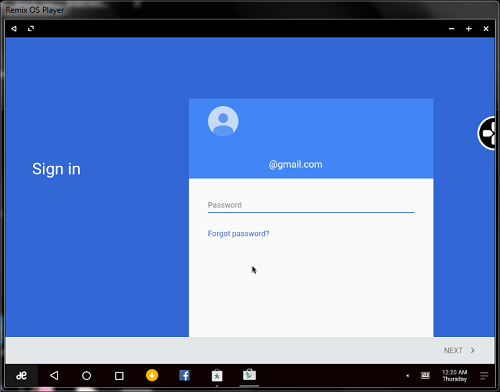 If you want to uninstall any app, go to settings > apps and uninstall apps just like a Android phone.
Using general OS features
Remix OS is really amazing. It gives you combine experience of Windows OS and Android OS. Although, as you can see the desktop, interface, title buttons and such other things are working like a PC.
Let's begin with a general feature and first is the Windows 10-like start menu situated at the left-bottom corner of the screen. It contains all installed Android apps, along with a search functionality.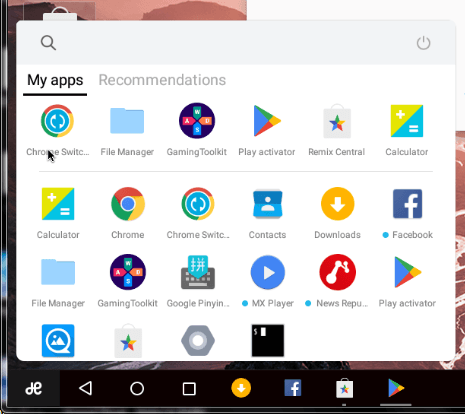 As you can see the right-side vertical bar, it consists Android hardware buttons like power, volume and camera. Click on the more button, and view extended control options such as Location, Phone, Network and Fingerprint controls.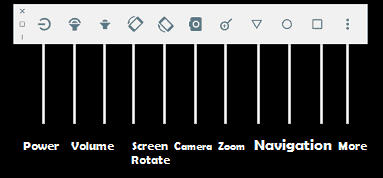 I'm currently using Remix OS player 3.0.206, and it is powered with Android 6.0.1 Marshmallow.
When you open an app, the title bar contains Windows-like buttons such as close, minimize and resize. There is an additional back and full screen button situated at the left-top corner.

Right click over desktop and adjust display settings such as wallpaper, brightness and font size.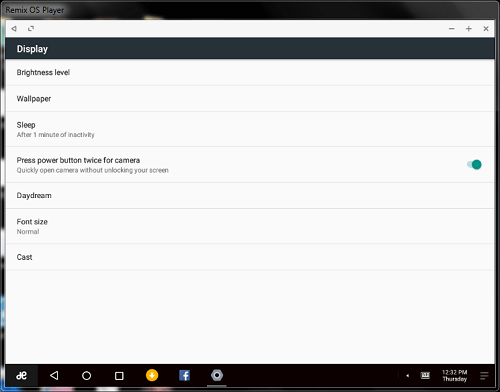 Just like Windows OS, you can also pin Android apps on the taskbar.

At the right-bottom corner of the player, your Notification bar exists, where you get all app notifications like an Android phone.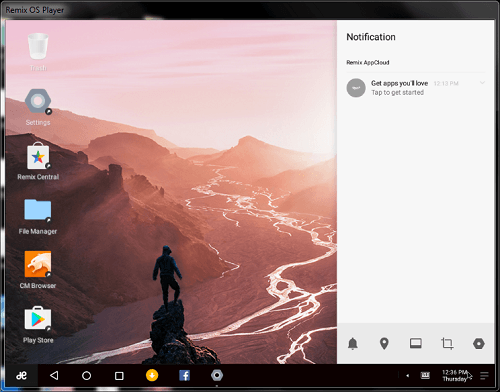 The default file manager app is really awesome. If you didn't like, you can install more File manager apps from the Play store app. You can also use Remix central app to download apps and games.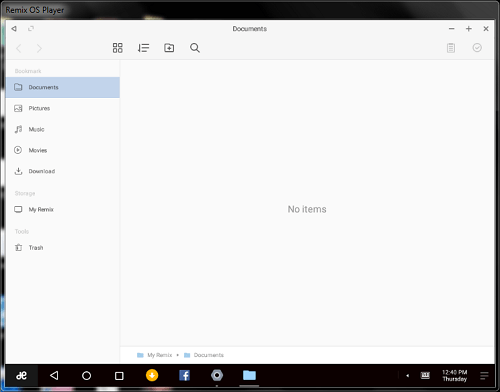 FAQ
Player is installed, but it is not opening?
If the Remix OS player is not starting, it means your system requirements are not matched. Currently, it's working best in 64-bit operating system (Windows 7 or higher) with 2 GB ram.
May be you forget to enable virtualization technology from your system BIOS, please enable it.
What is remix central?
Remix central is a play store-like hub where you can download apps and games for your Remix OS. If you haven't yet activated Play store and Google play services, try installing apps from the Remix central hub.