Mostly in web, blogspot templates are free of cost because it is now not the best blogging platform if you compared b/w Blogger vs WordPress. There are some resources available where are some best ever templates still available and all are free. If you pay for a blogger template I think you are doing biggest mistake ever because the templates for this platform is easily made with HTML & CSS, Just take a simple theme from your dashboard > Template and just copy/paste codes from html/css resources, millions of available on the web. If you are totally a beginner and don't have a little coding skill, then you should try below templates which looks better and same as WordPress themes.
In modern times the web designing is going very creative and pixel perfect so why we not apply these creative menus, body, responsive and more for a blogger XML template. Free blogger templates are available in many layouts like 1,2,3 or 4 column, so make sure for what purpose you are making your blogspot if is blogging then I think 2 column is better or other you can take anyone its your choice.
Note that if you take a responsive blogger template, please turn off your mobile template from Dashboard > Template > Setting icon below Mobile > No (Radio button) > Save.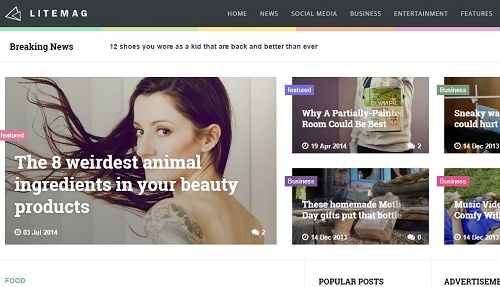 Litemag is a full responsive magazine theme with multiple coloring effects. The header navigation is fixed and have 3 columns to list many of news, posts whatever you want. Also, as you see in snapshot there was a big view of the first post which looks totally like an official magazine.
---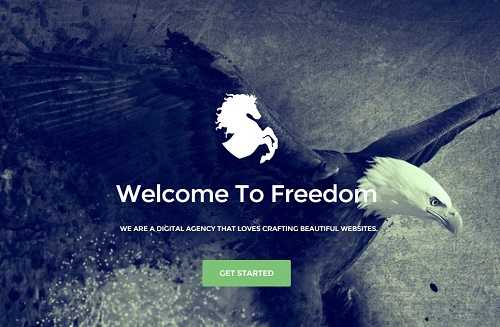 This is a one page portfolio template that easily owns the eyes of your blog visitors and attract to your content. You can also use this for business purpose because after taking demo you see in the scroll down everything is perfect made according to a company/software/product introduction template.
---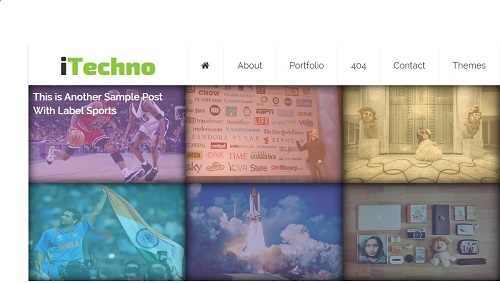 iTechno is a little lightweight from above templates and have a perfect body width of the screen. It's also a fully responsive, so don't worry about mobile/tablet/screen platforms. After navigation there was a posts grid with coloring effect that's looking awesome.
---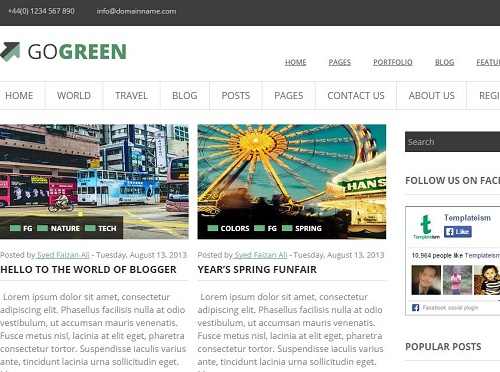 Gogreen also a another light weight template that have brilliant footer customization and the post/page design are made in thinking of blogging so don't ignore this template if you search for a blogging template.
---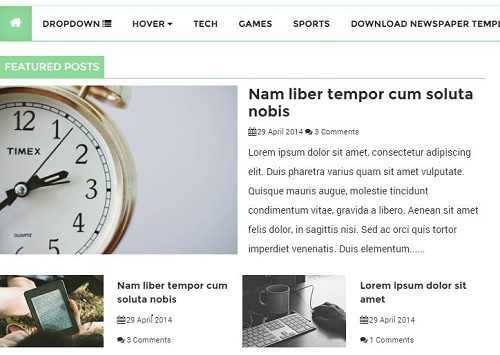 Newspaper template is good for blogging or news purpose and has a creative navigation drop down menu. The header & Footer look small but I think it made according to template design so you can choose this for a news publishing blog.
---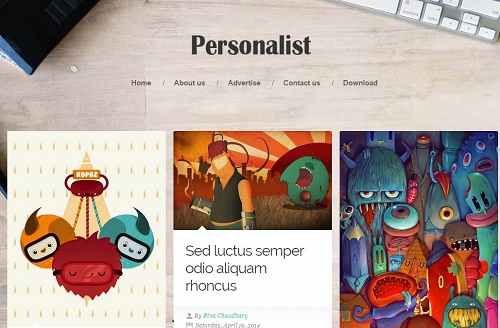 Now it's time for personalist which is my favorite and the look is truly made in thinking of latest web design customization. The posts are placed in grid style, but overall the responsive features are truly awesome.
---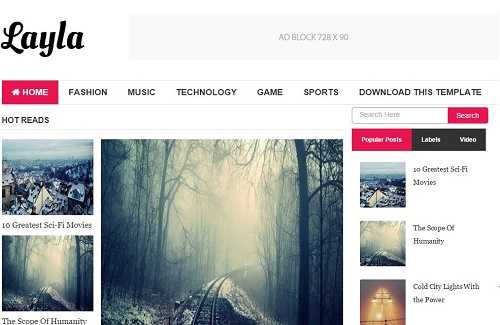 Layla is a cool blogging template that has really simple features. The look is totally straight forward as we see in modern blogs, but the navigation menu is great and the navigation menu goes fixed, on scroll down,  so this is really a new style theme.
---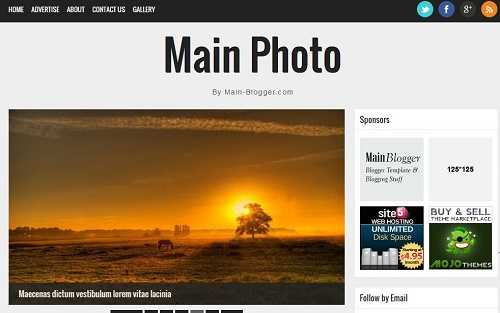 This template doesn't have great features, but it's fine. The only thing for me why I take this template is responsive, nothing else. You see the template is focusing main photo so if you put a brilliant .png image in the main so your template goes shine.
---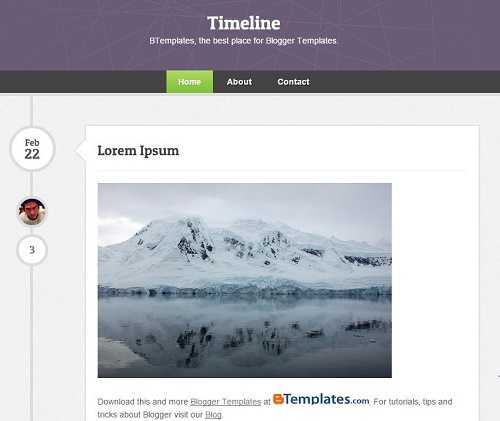 Ok! It's my 2nd favorite that has timeline feature, but only have single column. Actually, I like timeline themes even if I'am using any blogging platform, then I always use this design of the template. If you think it's great then go for this.
---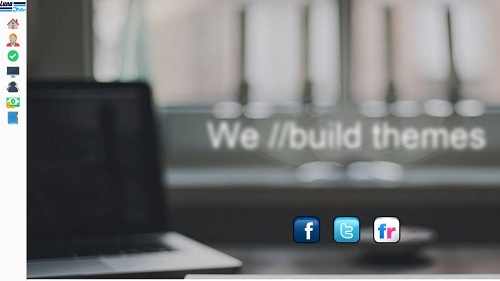 Its a another single column portfolio responsive template that have left fixed vertical menu that works on mouse hover, when you hover the mouse, the menu goes up with all label texts. On below, there is a contact form so its good for business purpose also.
---
Solar is a premium theme for you, it's absolutely free of cost. It's a two column magazine theme that has really modern web designing features with responsive layout and more. Its feels very clean & clear and have an image hover effect on the home page.
---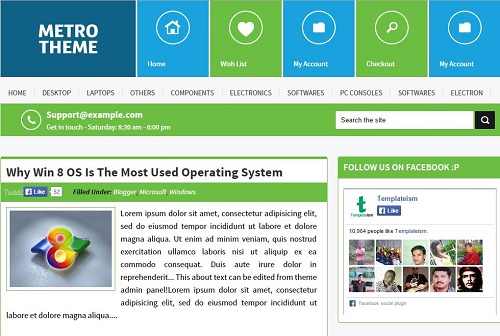 Here is a metro tile theme that remembers you and your visitors of the Windows 8 OS. The header is really good and have hovered effect also. Posts/page/labels & search pages are also looking good in this template.
---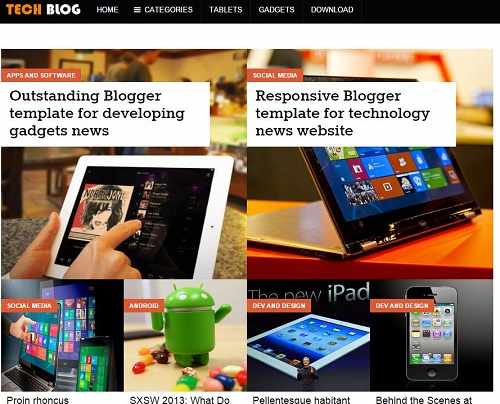 Its my 3rd favorite from all listed here and the texts over image is really looking good over this template customization. I found that a WordPress responsive theme is same as this template.
---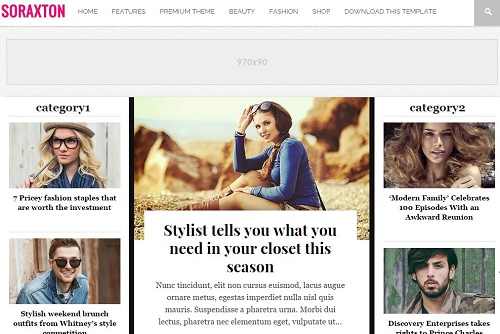 Soraxton is a another blogspot template that has a fixed navigation menu and have really good customization of home page. In this type of the template's images really important in your post not blogger, social sharing buttons, so please care of this.
---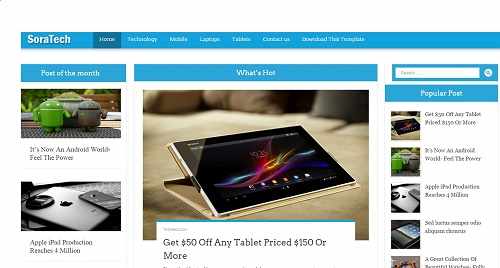 Will you know where you see this template styling? Yes! Mashable, It has a full width size and fully responsive, so please re-size your browser window and see how this template is looking cool and perfect technology theme on small screen.
---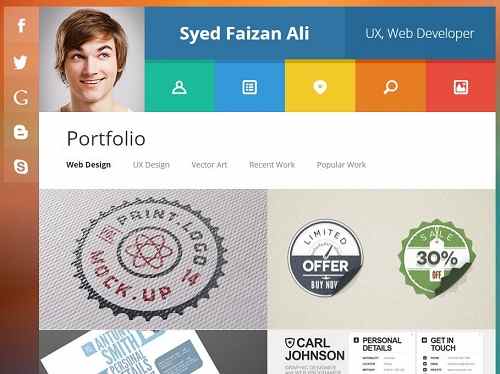 It's my 4th favorite theme for portfolio purpose which have a great coloring & icon effect. If you take a demo you see there are so many things available at home like tabs, photo gallery or menu. The social icons are more attractive to attract users.
---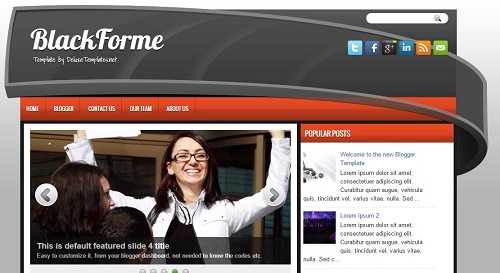 I only take the Black farm theme in the thinking of header as you see in above snapshot the style is unique but not highly customized or responsive. Overall, it is a light weight and perfect pixel.
---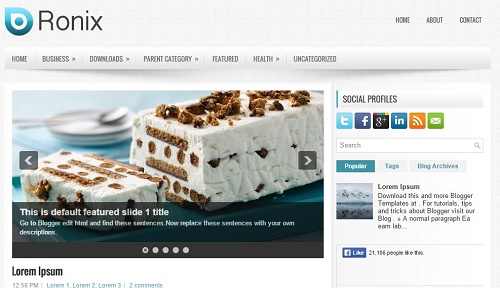 Ronix has ultimate header & navigation, so don't customize these sections. Slideshow in home makes this theme more good for blogging purposes, but make sure to use images in posts as shown in the slideshow, Just take a demo and then go for this.
---
It is a WordPress theme converted to XML just only for blogspot users. WordPress has so many creative things, that's why I suggest those users who spent some time in blogspot to move from blogger to WordPress and change the way you do blogging.