Blogspot gadgets are really fun to explore and to implement in our blog, but sometimes we think about all the lists of widgets/gadgets that made for only google blogger platform. As we well know widgets not made in a single topic, In the web there are thousands of alternative widgets available that are free of cost and some of them are paid/less costly. You can separately find any gadgets according to your topic like if you want some blogger menu widgets,  facebook sharing widgets etc. A simple template is always good for blogging purpose, but not for everyone, According to me if you want to win the visitor's heart you need to just use the best laptop for blog  and just code your design perfect pixel and add some quality contents for visitors & you done !.
Blogger default gadgets are not really special that's why we always in hunt of creative/attractive blogger widgets, but not now because we waste so much time in this and below list is superb. Don't compare WordPress plugins with blogger widgets because there are so many differences in between and you don't know why WP is better at comparing Blogger vs WordPress.
Before adding any widget code in your blog make sure there is not any external link found in the code snippet, if found, then add rel=nofollow if you concentrate on PR, SEO otherwise leaves it or remove the external link.
That's called all in one sidebar widget always useful to attract your blog visitors to your social profiles & subscriptions. You can put any type of button in in this box and make sure where to place this in your layout, According to me the perfect place of this box is in sidebar right-top.

Social buttons is the most important gadget for your blogspot and to improve quality of your blog, social media is must in modern time. There are so many alternative  social buttons style available in the web and we have listed best from them, Just push the heading link.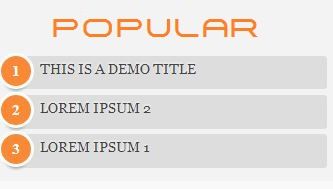 Most hit articles box are now a part of every blog/website and i think it should be because visitors see what's trending in your blog and always click popular articles. You can also list popular article of a week/month/year, that's good for news blogs.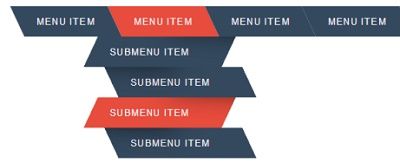 Navigation menus are of many types like Drop/Without drop/Horizontal/vertical and after testing some users experience, we found that horizontal drop down menus is always good, that's we list some drop navigation bar, Just go for heading post link. If your blogger template already has a good navigation so you just skip this widget.

Here comes the most popular comment system widget available for all blogging platform or website. I always recommend discs to all folks because its outstanding than other comment system. To add in your blogger Click the above link > Do registration on disqus > Choose Blogger platform Icon > Paste the disqus code or allow API authentication.

In modern web design author box below the post are less and below the title is more but for a blogspot platform below post is perfect. You can also remove the author description text from the box and customize the profile picture in your way. Don't write full info about author just write a line that well describes your author.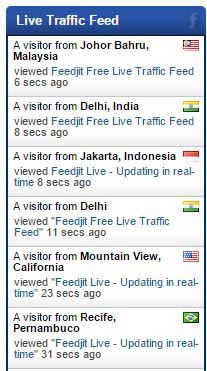 That's the cool widget, I also like this. Live traffic gives you & your users a real time visitors feed that with a city / country name and time. Icons of countries are looking very pretty in the widget so you can also take this for your blogspot. Live traffic works perfectly in mobile platform browsers also, so what are you waiting for ?, Just paste the code and you have done!.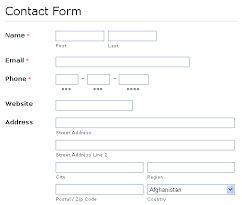 Contact form is in "Contact us" page, but this time you can add a contact form as a widget in sidebar/footer/header. Blogger already has a contact form widget, but that's not have so much field and some additional fields like Phone, Address etc. Note that the form may be simple, use some css code to make them attractive.

Scroll is not a useful gadget, but you still use this to make your template design perfect pixel. Actually adding this smooth scroll in your blog, your design looks perfect and visitors feel some better. Web browser already has scroll functionality, but it's good for mobile users.

If you think that your blogspot contents are related to the media so add this audio player and make your blog a song website or whatever you want. Audio players need a direct audio file link which not possible in blogger platform but you still use google drive hosting to get a direct download link to your audio player.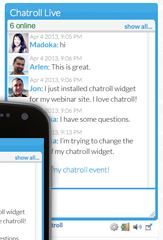 Add some social media functionality to your blog with this widget. Let users can chat cross through live chat. There are so many other features are in this, you may take a demo here. This chat box works in any platform/site/device/browser perfectly.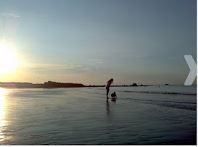 To add a simple slideshow just choose Add a gadget > Slideshow > Save or for custom slideshow just go with heading link. The default slideshow gadget is small that's why you need to customize the slideshow in your way.

With Online users you can tell your visitors how many people are currently on site. This is same as hit counter the only difference is it shows current online users and hit counter show total no. of users use this site. This widget mostly used in blogspot platform not in other, but you use this on any platform.

There are so many different/creative/stylish clocks found in source link. Note that all the clocks are of .swf which run if a visitor's browser have an adobe plugin. Don't try to convert this file into .gif or other formats because watch gives right time only in.swf.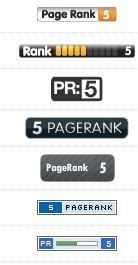 PR widget is place only for a good impression over visitors. If your site/blog is old and google makes a page rank for your site, you can use this gadget and tell others about your strong PR. There are multiple design available in source link check out and select our own.
Weather id good for a news site because the visitors of a news site is always in touch and any visitor can up to date with weather widget. There are some large size weather gadget found in source link i suggest you to take small one.

Chrome already have translation functionality, but using this the user quick change web page language to our national language. The default google translator is very simple, that's why suggest you to take from this source link in the heading.