Since security vulnerabilities has been discovered in Adobe Flash, browser companies block Flash content by default in their web browsers. But users can also enable Flash Player manually in web browser to run Flash content. The use of Flash on the web has fallen down because Adobe has announced that it will lose the support of the Adobe Flash Player by 2020.
The modern web industry is moving ahead to open web technologies like HTML5 in place of the flash. Many industries and businesses are still working with Flash, so many of you want to know how to enable Flash Player plug-in in the browser. Here's the full guide to enabling Flash in the web browser for all websites.
Applies to desktop platform.
Enable Flash Player in Google Chrome
Type "chrome://settings/content" in the address bar and press Enter. On Chrome version 59 and above, select "Flash", turn on "Allow sites to run flash" and turn off "Ask first". On Chrome version 58 and below, scroll down to "Flash" in the content settings and select "Allow sites to run flash".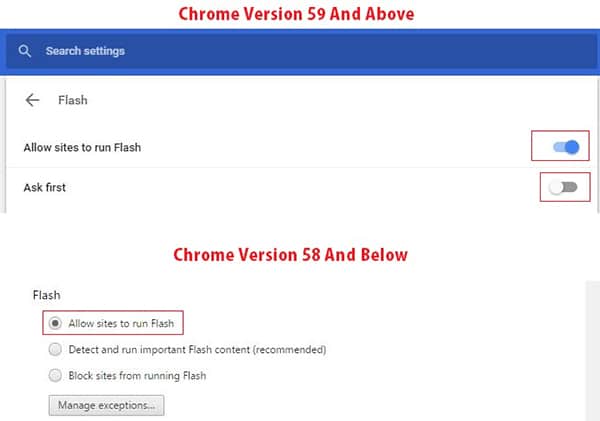 Enable Flash Player (or Shockwave Flash) in Mozilla Firefox
Sorry to say, but Mozilla ended support for NPAPI plugins such as Adobe Flash in Firefox version 52 and above. This means that you can not run flash content in Firefox.
If you are using any older version of Firefox, go to Add-ons Manager and then plugins. If you get the Shockwave Flash plugin, change its value to "Always Activate"

Enable Flash Player in Safari
Launch the Safari browser, go to Preferences and then Security tab. Check "Allow plug-ins" (and all options in the internet plug-in). Click on plug-in settings or manage website settings and then choose Adobe Flash Player. Change the value of "When visiting other websites" for "Always allow" or "On".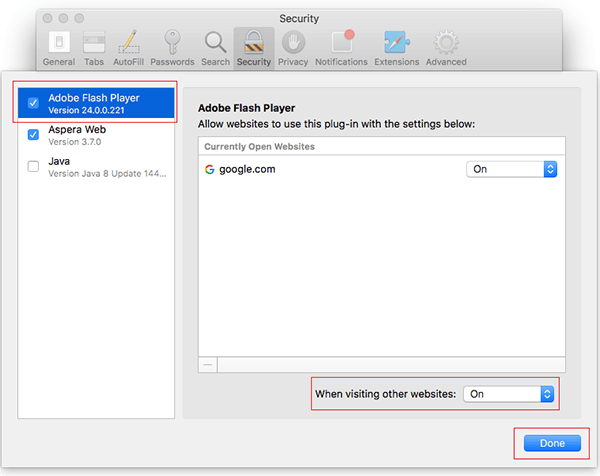 Enable Flash Player in Internet Explorer (IE)
Open Internet Explorer and click on the Settings (Tools) icon. Choose "Manage Add-ons" and then "Toolbars and Extensions". Show all add-ons below the Add-on types. Select "Shockwave Flash Object" under "Microsoft Windows Third Party Application Content" and then press the Enable button.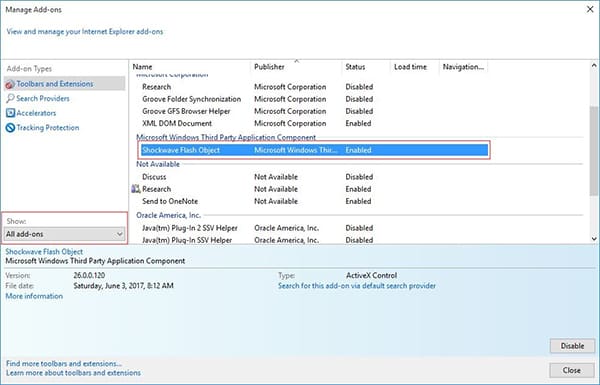 Enable Flash Player in Microsoft Edge
Launch Microsoft Edge on your PC and go to Settings. Scroll down in settings, click "View advanced settings" and turn on the "Use Adobe Flash Player" option.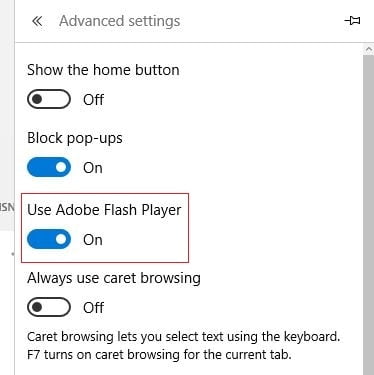 Enable Flash Player in Opera
Open Opera browser and go to settings or preferences. Select "Websites" and scroll down on Flash. Select "Allow sites to run Flash" and you have done it.