Is people are complaining about your English writing communication? I mean, if your grammar is not perfect, may be your friends, co-worker point to your grammar and spelling mistakes in writing. Don't worry, I have some best grammar checker tools/software that help you write English language better and clear.
Software like Microsoft office already comes with a built-in spell checker which automatically checks as you write. But the grammar checker tools I have listed below will check different types of mistakes, even ten times better than the Microsoft office. Tools listed below are not absolutely free, please check the publisher website to know more. I haven't written about the pricing of the software.
Grammarly's writing-enhancement software products are the best software to instantly detect and fix different types of English writing errors and mistakes. Their software will check your text for critical grammar mistakes, wrongly spelled words, and poor vocabulary usage as you write. An plagiarism checker tool by the company that helps bloggers and web publishers to check their content against over billions of web pages.
Grammarly grammar checker is available for Web, Chrome Browser, Microsoft Windows, and MS Office.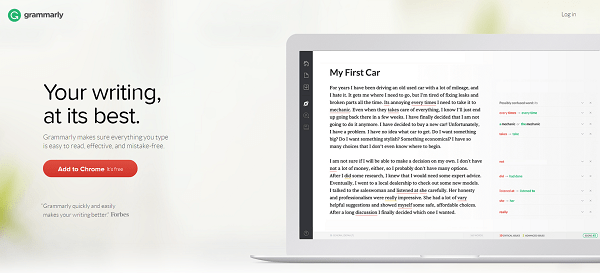 Ginger's grammar checker is available for more platforms than Grammarly. It helps you write English language better without making silly grammar and spelling mistakes. Ginger is fast and easy, it instantly checks your texts for mistakes as you complete writing. The incorrect text will be highlighted in your content and you can correct it automatically or manually after seeing the correct one.
Ginger grammar checker is available for Web, Chrome/Safari Browser, Android, iOS, Microsoft Windows and macOS.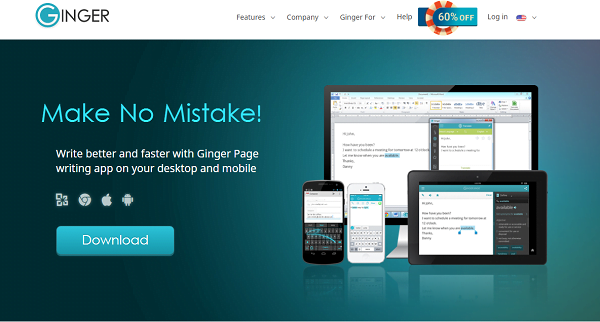 WhiteSmoke's English writing tools help you write perfect grammar and checks for spelling, grammar, and punctuation mistakes automatically as you write. It consists a translator of over 50 languages. The best thing about the WhiteSmoke Premium subscription is integrated with Microsoft Word.
WhiteSmoke software is available for all major browsers, Microsoft Windows and macOS.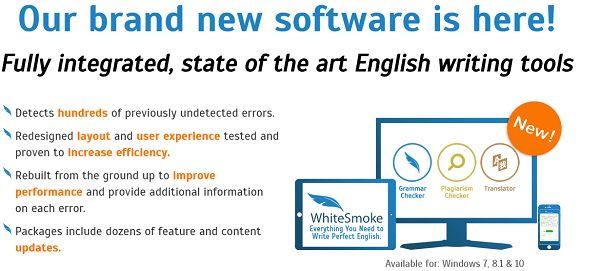 StyleWriter (by Editor Software) is one of the best proofreading software that helps write the English language like a professional with style, clarity and readability. It checks for grammar and spelling mistakes, give advice on writing style and provide an in-depth analysis of the written text. StyleWriter is not free, but you can use it free for 14-day as a trial period.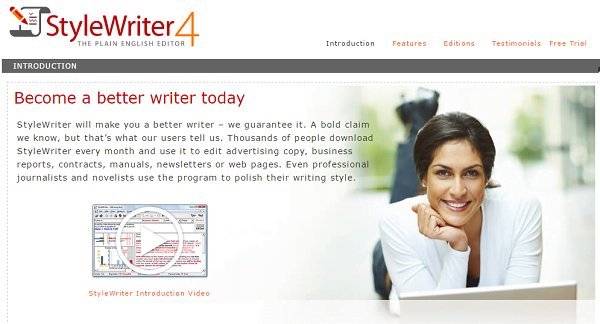 It is an add-in for Microsoft Office that makes office applications a fully-featured editor for your language. It includes spell checker, grammar checker and dictionaries for a variety of languages. You can install the add-in as usual like other programs. Close all office applications before running the proofing tools installer.
Among many online grammar checkers, I recommend grammarcheck.net to all of you if you want to check grammar mistakes online for free. It is very easy, no need to sign up, just paste or write the text in the editor and free check for spelling errors and grammar mistakes. Your mistakes will be underlined as you click the check button, and fix all those by clicking on it.