Using browser extensions, we can get more features in web browsers, all of which are very useful, but some of the most useful are listed on this page. Here I tell you about the best and useful Google Chrome extensions available on Chrome Web Store, without which you can not live without.
Thousands of extensions are available on the Chrome Web Store, many of them have been developed by large tech companies, many can runs offline, and all of these have been developed using web languages like JavaScript. You can develop and submit your own Chrome extension in the Web Store using your Google Account.
See which useful Chrome extensions are:
Adblock and Adblock Plus allow you to block all types of ads on web pages and the websites you visit; You can install any of them because both of them are separate extensions, but both of them Equally giving similar features. Blocking ads will boost your web browsing speed.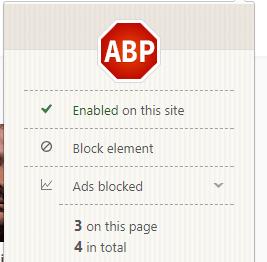 Hola is one of the best free VPN services, the company's Chrome extension allows you to quickly enable VPN on your browser and easily access geo-blocked and restricted sites. You do not need to install any additional VPN application on your computer, just use this extension and access restricted sites directly from your Chrome browser.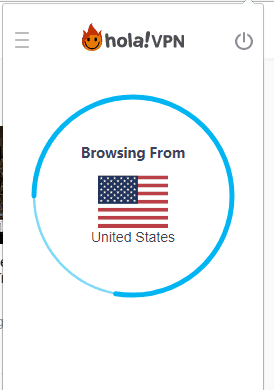 Unless you have grammarly extension enabled on your browser, you do not have to worry about grammar and spelling mistakes, as you write on the web, it check your text for grammar and spelling mistakes, and you Click to fix errors.

Video Downloader professional captures online streaming video from the web pages you visit, and allows you to download them to your computer. When it detects the video, the extension icon in the toolbar menu leads to green.
Honey is a very useful browser extension for online shoppers, you don't need to find discount coupons online, this extension automatically finds the best coupon code and applies it to your checkout page. Please read the details to know more about shopping sites support.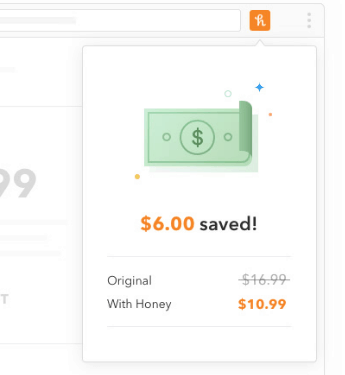 Internet Archive is a non-profit organization that creates cache copies of the websites and webpages available on the Web to the Wayback Machine, so when they are deleted or not available, you can still view them through the Wayback Machine. This Chrome extension makes it easy to find URL cache copies directly from your browser tab.
Ghostery is for those who are very serious about their online privacy, when you browse the web, your information will be tracked by the websites you visit, but if this extension is enabled on your browser those tracking scripts will not track you, even this will block ads.
This pop-up blocker extension is much better than the Chrome's built-in pop-up blocker functionality, it blocks all the pop-ups and overlays from the sites you visit.
Chrome has built-in Password Manager, but LastPass is a cross-browser extension packed with Cloud Sync feature, you can install this extension on all browsers and devices, and all your saved passwords work with all the browsers.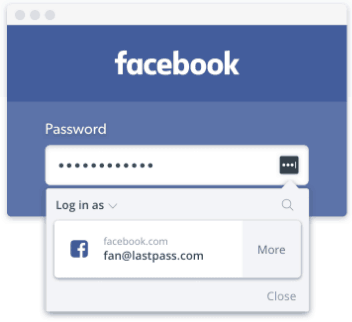 iMacros automates your web browser work, it records your activity on the web, and allows to run those activities again in the loop. For me, this is a very useful browser extension.  iMacros is also available for other browsers.
Magic Actions add more features to YouTube.com in your browser, such as AutoHD, cinema Mode, color themes, take video snapshot, and much more.

Evernote, Google Keep, and OneNote are the best free note-taking software applications, the browser extension of these services allows you to save web pages directly from the browser toolbar.
It is difficult to type emoji on the PC without the on-screen keyboard, but by using this browser extension you can easily type emoji charters on the web with mouse clicks.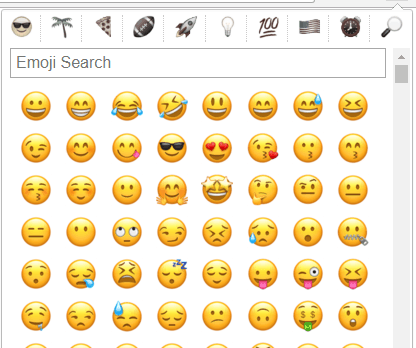 If you recently used the feature of dark theme on YouTube.com, this extension is quite similar, when you open a web page that contains a video player, the extension allows you to darken the entire webpage except the video player.
See the translation of texts, as you browse the web on the same page and the same browser tab, click on the text / highlight and press the Google Translate icon in the toolbar. You can also translate the entire webpage using this extension.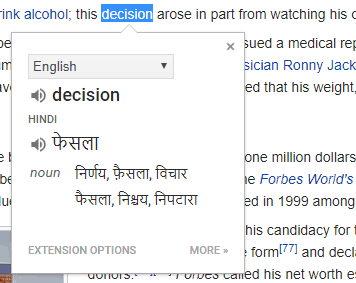 Hide your opened browser tab with just one click, the PanicButton allows you to hide what you are doing on the web, so no one can catch what kind of video you are watching on your computer.
You do not need to check your Gmail inbox in a new tab in your browser, you can easily manage your Gmail account directly from the browser toolbar using this extension.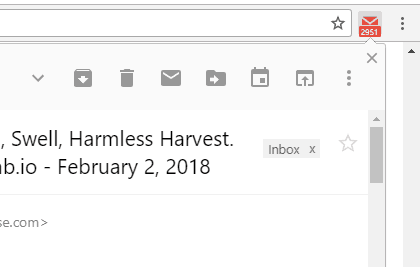 Using Stylish, you can personalize any website in the way you want, you can write your own custom theme or use pre-written themes from userstyles.org.
With Session Buddy, you save your current browser session (e.g., open windows and tabs) separately by name, next time the session can be restored with just one click.
It's a powerful screen capture tool for Chrome browser, it helps to take screenshot of a full web page or a particular page element, then save it as an image or PDF file.
21. Scalenut AI Powered Content Writing Chrome Extension
This is very useful and powerful chrome extension we found because of below awesome features:
Compatible with Google docs
Pre-defined AI templates
Universal tool for AI-powered content across platforms
Built-in powerful Paraphraser
One-Click AI Writing
General question
Is it OK to enable multiple extensions?
If you enable too many extensions, then your web browser may be slow, I suggest you add them all to your browser, but enables some. When you need an extension, that time go to chrome://extensions and enable the extension you need.