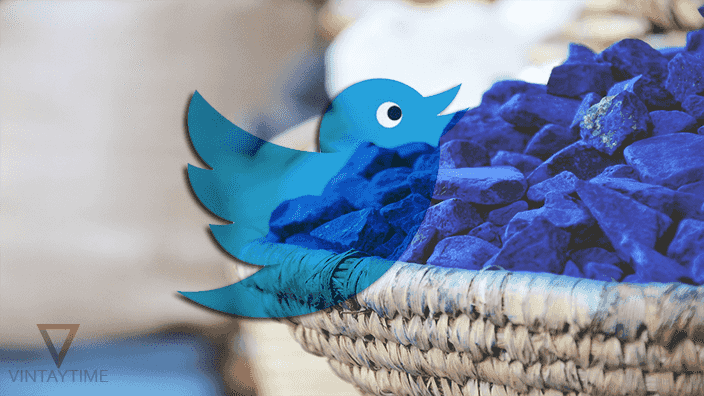 Twitter is a kind of tool that people more use for marketing purpose, but the users who believe Twitter is a social platform will always in search for more followers. The best strategy to get more twitter followers is just Follow other users or Follow your followers. But the problem is we need to waste more time on Twitter, and people don't have time.
Twitter also has a limit that only you can follow 1,000 users in a day to stop mass follow spam. As you reached the limits, a message shown to you "You are unable to follow more people at this time". Once you reached the total number of following 5,000 users, you're not able to follow more peoples but the limit is different for every user and is based on your ratio of followers to following.
To know more, read Following rules and best practices.
→ Ratings given by Editor.

Twitter Bulk Follow, Unfollow is a chrome extension that automatically follow or unfollow all profiles listed on the current page. You don't need to authorize any third-party application to your Twitter account. This is the only way I suggest beginners to regular use in chrome to make Bulk Follow strategy once in a day.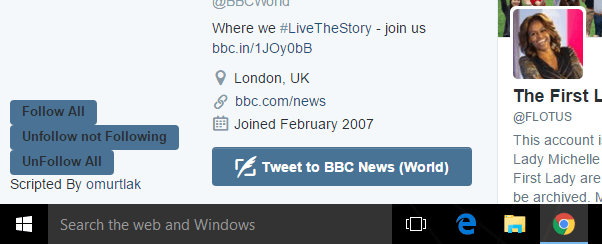 As you can see in the above screenshot, the extension will start appearing to the bottom side every time you visit Twitter.com. Here are the steps to mass follow or unfollow using the extension tool:
Install the extension from the web store.
Login to Twitter.com.
Open Twitter.com/followers to follow or unfollow your followers.
Or, open any account followers or following list to follow their list.
Scroll down until the page totally loads the users list.
Now, hit the Follow All or Unfollow not Following or UnFollow All to make extension work.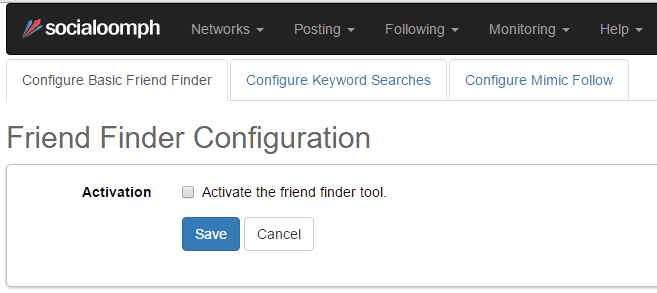 SocialOomph is not just a Twitter tool, even you can use it to manage multiple social media sites, including Facebook, Twitter, LinkedIn and more. The tool lets you find and follow new quality peoples depending to your keywords. SocialOomph is not totally free, but some features are free or you can activate the trial and test the complete tool according to your needs.

Tweepi is one of the best Twitter tool, but not the exact thing what you want here. But, i make it exactly what you want by using a chrome extension Tweepi Bulk Default Action along with Tweepi.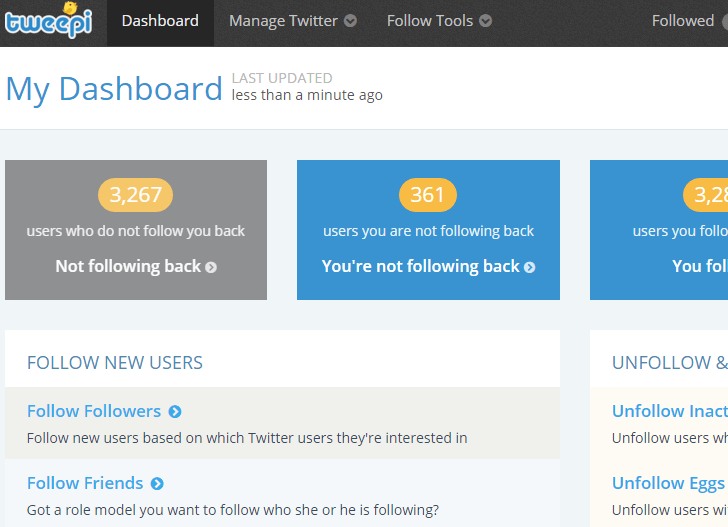 Tweepi let you follow back who follows you, search and follow users by interest and keywords, For example – "Technology" and more. The tool is very useful to clean up your profile from those users who're not following you back. Overall, Tweepi has more features that help grows your Twitter account, take a look at tweepi.com.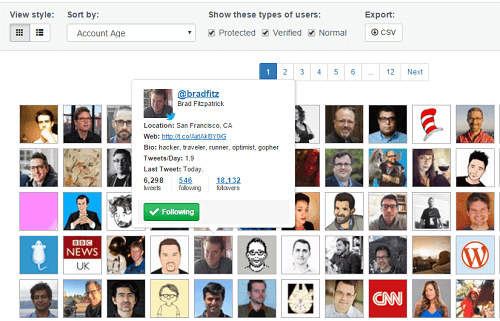 As you login to Friend or Follow with your Twitter account, it'll display the complete list of your account's Followers, Following, Friends, Unfollowers and more. Move your mouse over the users and Follow, Unfollow users directly from the tool. You can also sort and filter users list of various types or export and save the list of users in a CSV file.

UnTweeps is an unfollow tool for Twitter that list the complete users you're following and without any pagination. The list was filtered by "who have not updated their Twitter account by last custom days". As the list generated and appears on your screen, you can select multiple users and Unfollow selected users by clicking the button at the below of the content.