Since 31 march, 2016 every message and calls, send through WhatsApp is end-to-end encrypted by default, if the user is using the latest version of the app. The security feature is very focused on those who can view WhatsApp private data, such as cybercriminals, hackers, etc. End-to-end encryption makes message, photo, video, files, voice message, group chats and everything send between sender and receiver very private that only users can view what's inside message even WhatsApp server can't store data in a plain text.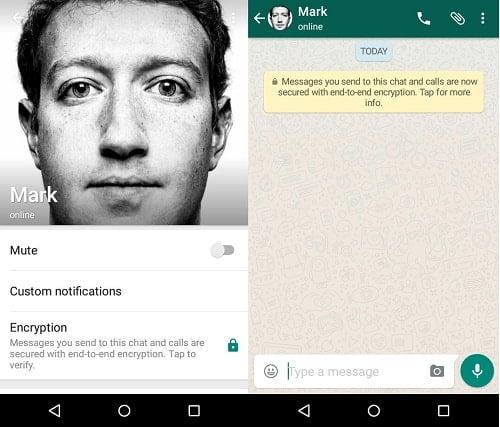 In simple words: When a user sends a message to their contact, the receiver is the person that can view the message, no one else. Similarly, calls, group chats and other conservation on WhatsApp are fully encrypted. The security feature is available on the version 2.12.556 that released after 31 march, 2016.
To use this security feature, you don't need to do anything because it is on by default else you can re-check encryption by opening a chat>tap on profile>Encryption.
In the crowd of WhatsApp's billions of people, there is no exact count how many messages sent everyday but now it was confirmed that every message is secured. Read in-depth technical white paper PDF to learn more about end-to-end encryption.