Hundreds of video calling and chat services are available on the Web, you can get high-quality video chat on your Android and iOS / iPhone smartphones and tablets for free. Some widely used services provide their software clients only for mobile devices, while some provide for both computers and mobile.
Skype is very common, you can use it on both your computer and mobile device, but this does not mean that Skype is the only best service in the market, you can put many video calling applications on your phone.
Here I'm going to tell you about the best video chat and calling app for Android and iOS platforms.
1. Skype
With more than 300 million monthly active users, Skype is the most popular video calling app in the world. It supports both one-to-one and group video chatting feature with the ability to make up to 1080p full HD calls. Skype Sync your phone contacts so that you can start a video conservation with your contacts, although you can search and connect with people you do not know. The service is absolutely and unlimited until you make video chats with Skype to Skype.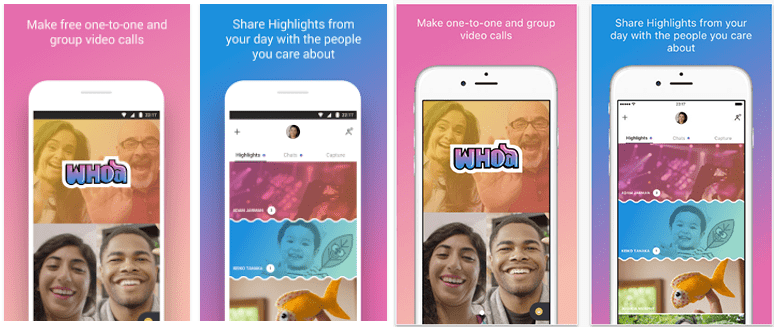 Get the Skype app for Android and iOS / iPhone / iPad smartphone and tablet devices.
2. Google Duo
Google Duo is Google's one-to-one video chat app that you can use to make high-quality (HD) video calls for free on your smartphone. On May 18, 2016, Google's new video chat app was announced, while the company already has a communications app called 'Google Hangouts' that supports video calling. Google Duo does not support instant messaging feature like the other, it focuses only on video chats and calling.
Some features are very good in the app such as Knock Knock (you can see the live preview of the caller), Automatic switches between Wi-Fi and cellular network, and much more.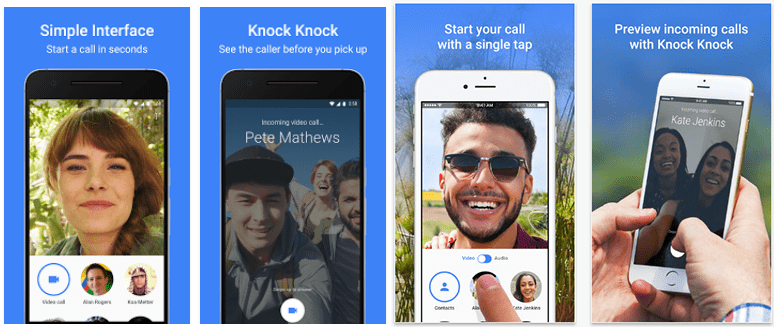 Install the Google Duo app on your Android and iOS smartphone and tablet devices.
3. Tango
With over 350 million registered users, Tango is one of the most popular video chat apps for smartphones and tablets. While being active on one-to-one video call on Tango, you can have fun such as play games, use funny masks, and more. In the app there is a 'Discover' feature lets you find and follow people using Tinder-like card swipe.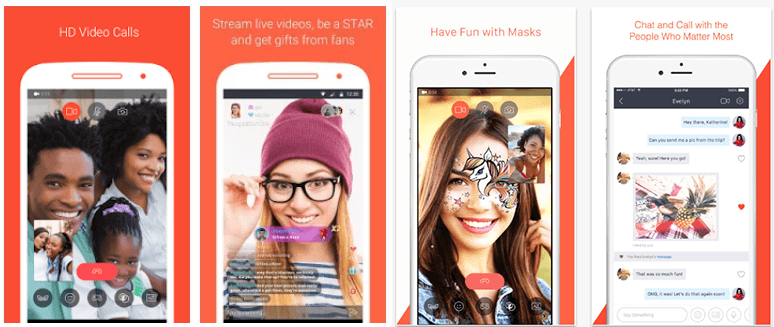 You can install and use the Tango app on your Android and iOS smartphones and tablets.
4. imo
imo, a free (ad-supported) video calling app allows you to make one-to-one and group video calls on your smartphone and tablet devices. To register your number on imo, it will have to verify your phone number, after which you can call in your contact list. The app interface is so easy and light, the quality of video calling is absolutely good, even video calls work good in a slow network.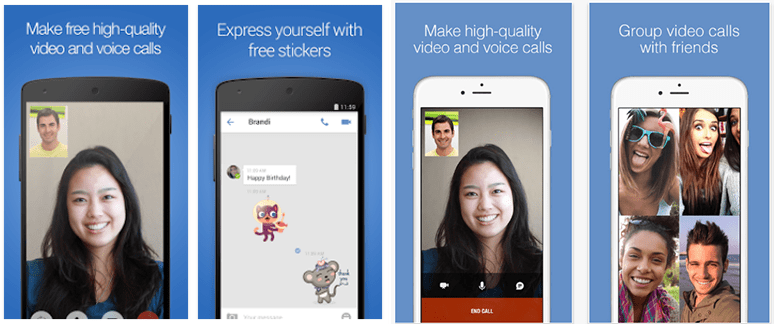 Install imo app on your Android and iOS smartphones and tablets.
5. WhatsApp
As you know WhatsApp support video calling facility on mobile client app, and millions of people have used the facility daily on their device. Whatsapp is attractive due to their simplicity, the convenience of video calls is also easy and simple, just press the video call icon located in an app title bar when in a conservation, and the video conservation will start immediately.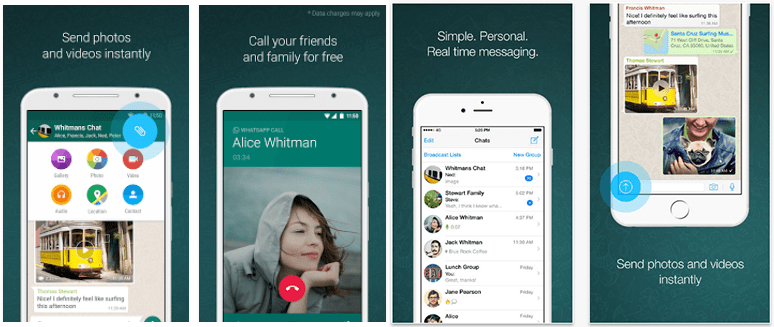 Get WhatsApp for Android and iOS smartphone and tablet devices.
6. Facebook Messenger
Chatting through the Facebook Messenger app will be more fun than normal Facebook video calling on the desktop, like you can add masks on your face, apply effects, and activate on more video chats. Facebook Messenger support group video chat with up to 50 people.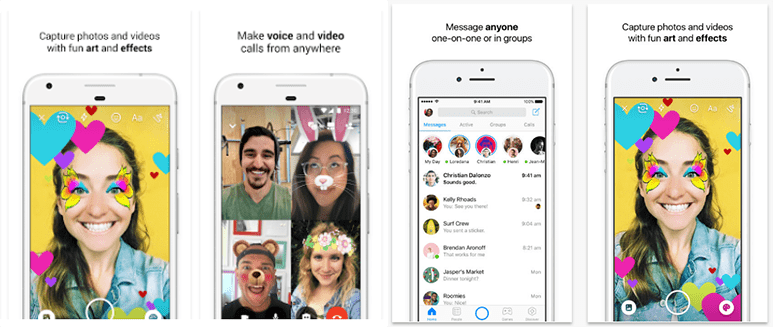 Get Messenger for Android / iOS smartphone and tablet devices.
7. YeeCall
YeeCall provides high-quality video call experience with clear voice on both slow and fast networks, you can make one-to-one video call and in a group with up to 20 members. The Retouch Filter feature in the app applies color filter to your call so your face look beautiful on the other screen.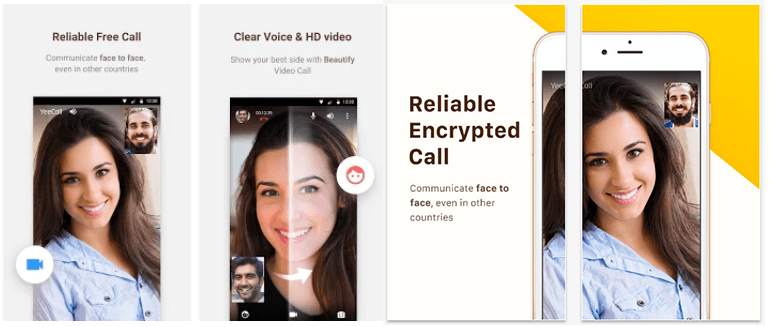 Install YeeCall on your Android / iOS smartphone and tablet devices.
8. Viber Messenger
Viber is one of the most widely used instant messaging app, which has more than 800 million registered users. Making a video call with Viber is so easy, just tap the video icon in the app title bar in the conservation screen, and select the video when it connects. Viber is available for users worldwide.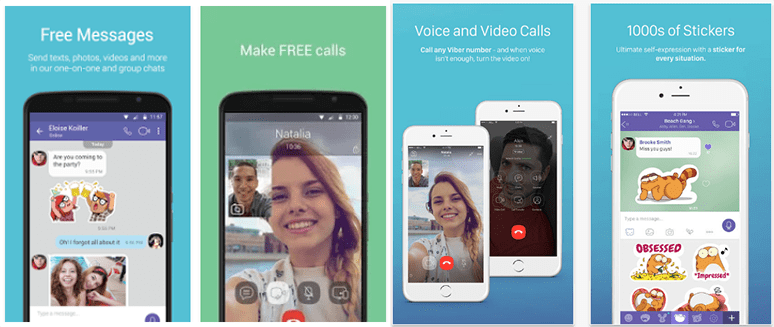 Download and install Viber on your Android and iOS smartphones / tablets.