Typography and logo design play a crucial role in shaping a brand's identity and communicating its message to the world. These artistic elements are the building blocks of visual communication and are often the first thing that catches the eye of potential customers. In this article, we will explore the significance of typography and logo design in creating a strong brand presence and how they work together to make a lasting impact.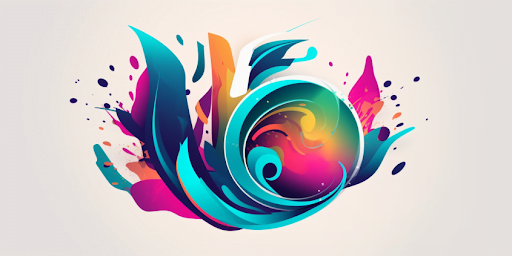 The Power of Typography: Beyond Words
Typography is not just about selecting fonts for a design; it goes beyond that and embodies the art and technique of arranging type in a visually appealing and legible manner. The right typography can evoke emotions, set the tone, and convey the personality of a brand. It's a potent tool for establishing brand recognition and building a sense of trust and credibility among consumers.
Choosing the Right Typeface
Selecting the appropriate typeface is the first step towards effective typography. Each typeface has its unique characteristics that can influence how people perceive the brand. For example, a sleek and modern sans-serif font may suit a tech company aiming for a contemporary look, while a classic serif font could better represent a luxury brand.
Legibility and Readability
Aesthetics are essential, but not at the cost of legibility and readability. No matter how beautiful a font is, if it hinders comprehension, it fails to serve its purpose. Typography should be easy on the eyes and ensure that the message is delivered effortlessly.
Creating Hierarchy
In design, hierarchy refers to organizing the text in a way that guides the reader's attention through the content. The most critical information should stand out, while less important details are de-emphasized. This ensures that the message is conveyed clearly and concisely.
Consistency is Key
Consistency in typography is essential for brand recognition and establishing a strong visual identity. Using the same set of fonts, sizes, and styles across all brand materials creates a unified and recognizable look.
The Essence of Logo Design: A Picture Worth a Thousand Words
A logo is the face of a brand – a symbol that encapsulates the essence of the company and leaves a lasting impression on consumers. It is often the first point of contact between the brand and the audience, making it a critical element in the branding process.
Simplicity and Memorability
A successful logo is simple, distinctive, and easy to remember. The most iconic logos can be recognized at a glance, even without the brand name attached. Think of the bitten apple of Apple Inc. or the swoosh of Nike – both timeless and memorable.
Reflecting Brand Identity
A well-designed logo should mirror the brand's personality, values, and offerings. Whether it's a fun and playful logo for a children's brand or a sophisticated and elegant emblem for a luxury product, the logo should resonate with the target audience. Turbologo's logo generator is suitable for startups, small businesses, and freelancers.
Versatility and Scalability
A logo needs to be versatile enough to work across various platforms and sizes, from tiny social media avatars to large billboards. It should retain its integrity and clarity regardless of the context.
The Role of Typography in Logos
Typography plays a crucial role in logo design as well. In many cases, the logo includes the brand name or initials, and the choice of typography significantly impacts the overall look and feel. Integrating typography with graphic elements requires careful consideration to strike the right balance.
Harmony Between Typography and Logo Design
For a brand to make a powerful impact, typography and logo design must work in harmony. The typography used in the logo should align with the typography used in other brand materials. Consistency in font choices establishes a cohesive brand identity that leaves a lasting impression on consumers.
Conclusion
Typography and logo design are indispensable components of successful branding. They have the power to tell a story, evoke emotions, and create a unique brand identity. The art lies in understanding the brand's essence and effectively translating it into a visually appealing and impactful representation. When done right, typography and logo design can leave an indelible mark in the minds of consumers, establishing a loyal customer base and propelling the brand towards success.