Google has added new rules of the game for Internet resources. How to make an SEO-friendly website in 2023? What content will both users and search engines love? We tell you in our material.
What trends need to be taken into account for effective website promotion? We have selected the most important aspects that search engines will pay special attention to in 2023.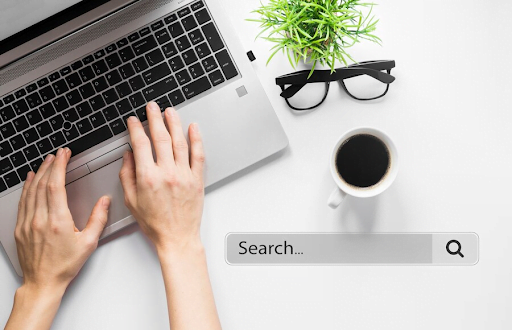 1. E-E-A-T instead of the familiar E-A-T
Google has added another component to the well-known E-A-T factor: "experience." Now the formula for success, according to the search engine, looks like E-E-A-T:
experience (experience),

expertise (expertise),

authoritativeness (authority),

trustworthiness (reliability).
This means that in order to publish expert content, you must have experience, which must be confirmed on the author's page.
Google will pay even more attention to content quality as a significant factor in ranking a site in search. Key words and phrases should be integrated into the text as naturally as possible. Search engines are actively improving algorithms to identify SEO-friendly content and match texts to user intent. Remember: articles are written for real people, not search robots. The presence of arguments and confirmations allow the user to trust the material on the site. 
If you are not confident in your abilities, you should trust content optimization to professionals, such as Mellow Promo, who have extensive experience in working on all aspects of SEO promotion.
2. Increasing usability requirements
The technical side of the site is an integral component when promoting in Google. The search engine pays attention not only to loading speed, which must be increased to the maximum possible, but also to usability, i.e. How user-friendly is the site? Therefore, it is important to promptly monitor and eliminate all errors that occur.
Usability requirements concern not only the technical side of the site, but also the content. Carefully approach text editing, publish content designed in the same style with high-quality infographics. The more visually pleasing the content on the site is, the more likely it is that people will finish reading it and interact with it more—like it, write comments, and share it on social networks.
3. Virality of content
Google will take more into account behavioral factors in ranking – time on website, browsing depth, user mentions, bounce rate, conversion, etc. Search robots will continue to evaluate the behavior of visitors on the page: whether they leave reviews, how interested they are in the content, whether they bookmark it to return to the material later, whether they share the page with friends on social networks and instant messengers, etc. Video content will be an additional tool for SEO . It will appear in search results more often and attract more traffic to the site.
Invite readers to share the article on social networks, add checklists they want to bookmark, and use other ways to engage. Possibly, cheating of behavioral factors, i.e. artificial improvement of behavioral indicators will become relevant for Google in 2023, and some sites will take advantage of this to improve their search rankings. In this regard, there may be changes in the top search results.
4. Even more structure
It is necessary to pay attention to structured data in Google – microdata. Labeled data makes the snippet more attractive to users and helps search robots understand the data better. We recommend that you constantly check your site in Google Search Console. This service often points out shortcomings that are recommended to be corrected so that the site and its data are displayed correctly in searches.
It is important for online stores to increase the number of pages and assortment in order to appear higher in search results. And also monitor the indexing of these pages: manually check and configure IndexNow, a tool for informing search engines about changes to pages on the site.
If you have a broad site structure, as well as sections with useful articles, it is important to include links in the materials to the internal pages of the site – blog, services, etc. Internal linking will not only improve site indexing, but also potentially increase the depth of page views and time spent on the site. In this case, you should try to avoid anchors "here", because there is no benefit in these words. All you need to do is embed the link in the text.
5. Content without duplicates
The uniqueness of content plays a significant role in website promotion in search results. It is necessary to publish original material on the site and not duplicate it on other Internet resources. When preparing material, immerse yourself in the topic, use terminology that is relevant and understandable to the target audience, and cover the topic with a minimum of "water". Experience, expertise, authority and reliability are four important components that you should always remember when preparing texts.
Instead of a conclusion
The year 2023 was a breakthrough in the field of neural networks: now they generate not only pictures and magazine covers, but also texts, headlines and even entire articles. Does this mean that neural networks can be used to generate content on a website for search promotion?
Experts are confident that Google will figure out how to recognize the work of artificial intelligence and create filters for pages with such texts. Therefore, we do not recommend getting carried away with neural networks. Instead, focus on expert content written by real people.