It's no secret that the web and graphic design industry is among the most competitive. Whether you're a rookie designer or a veteran combined with the creative community, having a clear brand identity is essential. After all, potential employers, clients, and customers need to recognize your name and style to know your capabilities.
Having a solid brand identity is more than just having a slick portfolio website, though—it's also about getting ahead in the market and genuinely connecting with your market. So, we put together this guide to help web and graphic designers build their own unique brand identities. From understanding what makes up a brand identity to honing in on your target audience, these seven tips will help you find success as you carve out your place in the web and graphic design worlds.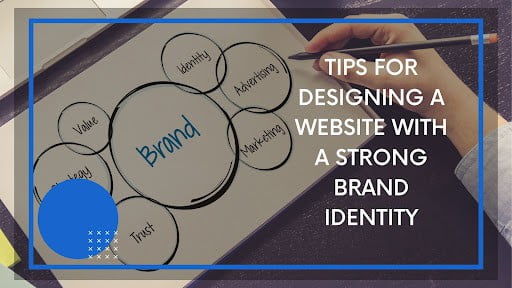 Leverage Your Brand Logo
A recognizable logo is one of the best ways to give your online brand a distinct identity. With a logo, you can avoid losing customers who could have connected with your brand. People are more likely to remember visual cues like your logo, so make sure it stands out in the crowd and communicates your brand's message. Whether you partner with a talented graphic designer or utilize one of the many design services available, ensure your logo is an integral part of your website and creative collateral. If done right, this will set you apart from the competition in the creative community.
Incorporate Colors That Resonate
Color is an essential part of a website's brand identity, and as a web designer, you must understand how to choose the right colors for your website design.
Picking the right colors for your website design is critical to creating a visual identity that resonates with the creative community. Think about the emotions associated with different colors—for example, red can create a sense of urgency and power, while blue can evoke trust and stability. 
In addition to emotions, colors can also be associated with specific industries or products—for example, green is often used in designs related to eco-friendly products or services. Additionally, consider using colors that tie to your logo or branding in your marketing materials, and it will help establish brand recognition throughout your web design projects!
Create a Consistent Look & Feel
You want your website and the visuals associated with it to have a consistent look and feel. Doing this will help you quickly and effectively communicate your brand to your audience, who will instantly recognize it.
To achieve this consistency, think about the following:
Overall color palette: What colors or hues will become synonymous with your brand?

Fonts & typography: Choose a particular typeface or font family that you can use for titles, headers, body copy, and everything in between.

Imagery & photography: Images should be high quality and relevant to your brand message. You could even collaborate with other creatives in the community for custom images.

Graphics & icons: Create unique visuals or use unique icons to create an appealing look on the website.
Customers will associate your brand more strongly with you if you maintain a consistent look and feel across all platforms. A unified design language that resonates with customers will give them an easier understanding of what your business is all about.
Incorporate Visuals That Speak Volumes
Regarding graphic web design, visuals are essential for creating a solid brand identity. Visuals help create a narrative, communicating who you are and what you do without saying a word. When creating visuals for your brand, there are several things to remember.
Research the Creative Community
Researching the creative community can give you insight into what's happening, what graphic web designer platforms are popular, and how to use visuals to create a unique brand identity. It will help you find inspiration for your visuals as well as gain some understanding of the current trends in graphic design.
Utilize Different Types of Visuals
To truly capture your brand identity through visuals, you'll need to use different types of visuals, like photos, illustrations, and graphics, to give depth and emotion to your website design. Photos are great for conveying real-world concepts like people or nature; illustrations convey ideas or represent abstract concepts like joy or success. Graphics such as logos and icons can be used as decorations and indicators.
Engage Professional Business Graphics Designers
If you need to gain experience with creative graphic design or need more time to commit to it yourself, look into engaging professional web design agencies near you that specialize in business graphics. Having a professional company on board is especially important if you're using a lot of high-end visuals, such as 3D images or animations that require expertise in software development and engineering—both areas to which smaller companies won't have access.
Utilize Typography to Enhance UI/UX Experience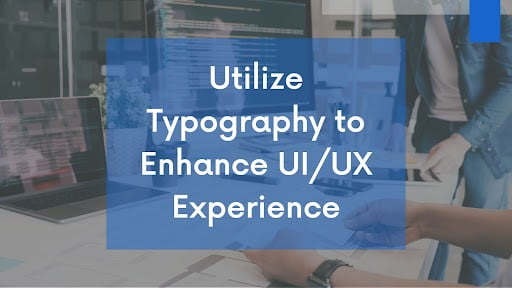 You may have heard this before, but it's worth mentioning: typography can help you create a strong brand identity and enhance the UI/UX experience your web and graphic designs will offer. From making text easier to read to add a finishing touch to your design's message, typography can take your branding efforts to the next level.
Ways to Use Typography
Here are some ways to use typography in your designs:
Leverage font styles, such as bold or italics, to emphasize particular words or phrases.

Select fonts that embody your brand's character

. Try different combinations of fonts, such as pairing serif with sans serif fonts or a bold font with a more subtle one.

Use an appropriate size for the font so that it's legible.

Keep spacing in mind when including text on images or other graphics—make sure there is enough space for readers to differentiate between letters and words.

Have fun with type elements like drop caps, ligatures, and alternate characters to create exciting looks.
As a designer in the creative community, you understand that every bit of design counts and should make sense for the project at hand. As such, make sure you use typography wisely and not just as an afterthought because it could make a difference for your website or graphic design projects.
Employ Animations to Connect With Your Audience
Only some tools are as effective as animations when creating a digital presence with a strong brand identity. Animations give your website an instant visual appeal and make it feel like it's alive with movement. They're also very good at getting your message across to your visitors.
Animations can be used throughout the entire design process, from visually representing your brand identity to guiding visitors through discovering your products and services. There are a variety of creative ways you can use animations to engage and connect with your audience, such as:
Introducing engaging visuals during loading screens

Using video or GIFs to introduce features

Adding hover states over different elements

Incorporating interactive elements into the design

Implementing carefully planned micro-interactions
With the right animations, you stand out from the competition and reinforce your key messages and brand. Engaging animations leave a lasting impression on visitors and will make them return for more by making them feel part of your creative community.
Connect With Creative Community for Extraordinary Ideas
Finally, remember that the creative community will always be there for you. If you ever feel stuck for fresh ideas, consider engaging with top designers or design agencies. Connecting with people passionate about the same topics as you, whether online or in person, can be a great way to keep inspiring new ideas flowing.
The web graphic design community is full of creatives who want to open up and share their knowledge and experience. Engage with fellow graphic and web designers via blogs, forums, or professional associations like AIGA to remain updated on industry trends and techniques.
Many fantastic designer platforms allow you to find like-minded creatives, collaborate on projects, and share resources and advice. For example, websites such as Designhill allow entrepreneurs to find talented web graphic designers worldwide who can help bring your brand's unique identity to life. If your website is still in its early stages of development, search for "web design agencies near me" or "business graphics near me" for more local options to help make your brand come alive faster.
Conclusion
Putting yourself out there is necessary to build a solid brand identity. Being involved in the creative community, keeping up with trends, and having a voice can help you break away from the pack and take your graphic and web designs to the next level.
Your brand identity makes you unique in the web and graphic design markets. With a solid understanding of creating a website with a strong brand identity and a bit of design savvy, you're on your way to establishing yourself as a go-to designer in the virtual design space.