A DIY Guide to Set Up a Successful Online Business  – VintayTime
One of the most exciting and empowering things you will ever do is set up your own Online business. There's a certain kind of rush in it and a sense of taking roots. It frees you up and solidifies your base at the same time.
If you had ever planned to start your own thing, this is the time to do it. America is going through the Great Resignation. People, en masse, have resigned from their jobs, and are looking for better opportunities.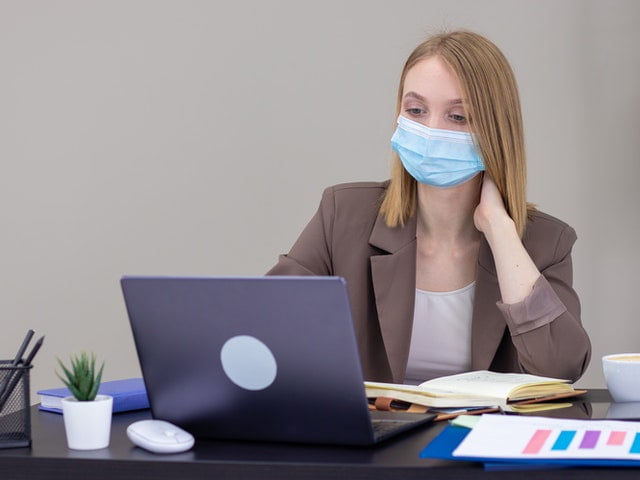 If you are successful in starting and launching a business that offers a great work environment, plenty of opportunities to learn and grow, and fair wages, you can take your pick of the best talent.
What's more, due to all of us recently returning from pandemic-induced restrictions, people are now more open, willing to experience new things, and ready to see what the market has to offer.
With the climate totally supporting your entrepreneurial drive, the question to ask is, how do you actually launch an online startup that doesn't tank in the first year? Or the next? And the next?
Here is VintayTime's ultimate DIY guide on how to set-up and launch a successful online business that continues to grow.
To keep the guide focused on learning the business set up process, we will not be talking about the ideation, market research, and product research that's part of starting a business. You will need our guide after you have done your research and are wondering what the next step is.
1. Register Your Business and Brand Name
When you visit the SBA website, it tells you that some businesses don't need registration at all. But you dig deeper and you realize that this flexibility comes at heavy costs. An unregistered business has almost no legal protection.
For example, if you are an online tax consultant and some unhappy client sues you, it will be your personal assets on the line if you haven't registered your business as a separate legal entity.
Therefore, we strongly recommend you register your business with relevant local, state, and federal authorities.
Most eCommerce businesses register as sole proprietorships, partnerships, or limited liability companies. Choose a structure that's most appropriate to your business model.
File the necessary paperwork with local and state authorities.
If your business is anything other than a sole proprietorship, you need a federal tax ID, too.
Register with state tax authorities and get a permit to collect sales tax.
Furthermore, you also need to register the brand name of your online business for added security and benefits. For example, registering your brand name, product name, or logo with the US Patent and Trademark Office ensures that your brand remains distinguished.
It later helps with establishing a unique and memorable identity that people can come to associate with great experience and service.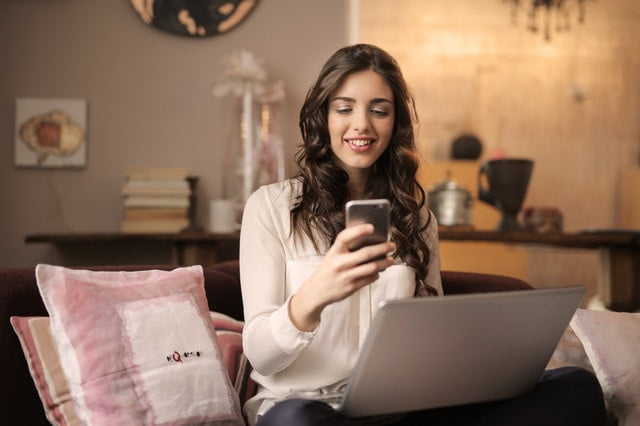 2. Get the Relevant Licenses
In addition to business registration, you will also need a business license to launch and operate your eCommerce setup. This license will serve as a permit for you to run your online business. It allows the government to remain updated on how many or what kind of businesses are operating in an area, and also the relevant tax revenue each is generating.
This information is important because if you have not got a business license (and thus aren't paying applicable taxes) and are earning commercial income, the IRS can charge you heavy fines.
Plus, some businesses require special licensing for their operations. For example, if you manufacture or sell pet food, you'll need applicable licenses from your state authorities.
If you are planning to sell your pet food in more states than just your own, you will need to apply for a license in each of those states as no uniform laws apply and each state may have different approval requirements.
3. Design Your Logo and Website
The brand book for B2C businesses is quite established, glossy, and pristine. Consumers have come to expect a certain standard of design and development from online startups, and you don't want to be the brand that falls short.
That means you need to hire a graphic designer who knows what they are doing. But since it's a DIY guide, let's see the technology options that let you accomplish this feat on your own.
The first tool in our arsenal is an online logo generator that lets you use their customizable logo templates for a small fee. Suppose you are launching an online IT company. An IT company logo maker will give you access to its design library and choose from hundreds of unique logo templates. You'll be allowed to choose one, personalize it, make changes to it, and download it for a small fee.
Within hours (or even minutes, if you have a clear logo idea in mind), you can have a unique visual identity ready to be associated with your brand.
The same is true for websites.
You can use eCommerce platforms such as Shopify or Squarespace to create and launch fully-customizable online stores without ever knowing a word of code. Using templates and themes, you set up the whole thing within hours. Payment gateways, product categories, delivery forms, custom domains, and shipping, etc. everything is available on a single platform.
Once you have finalized your registration and licenses, designed your logo, and set up your online web store, we deal with social media.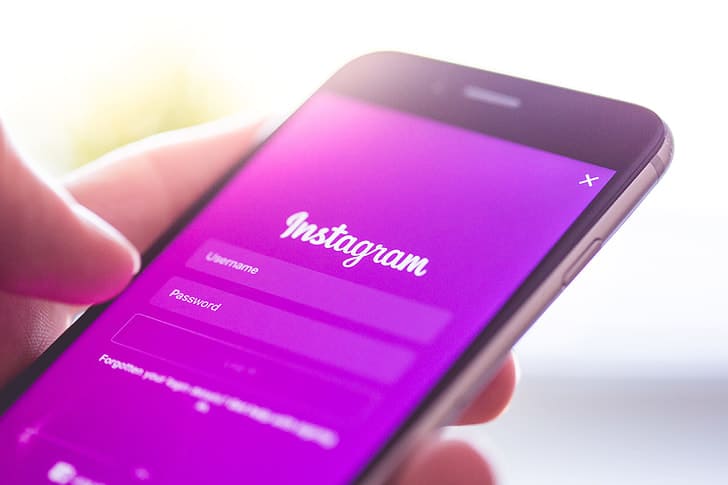 There are four main social media channels where your online brand needs to be present: Facebook, Instagram, Twitter, and LinkedIn.
While each of them overlaps in terms of what they have to offer a brand, there are enough unique characteristics of each that require you to consider their distinct importance.
Facebook is great at creating awareness and authority. Instagram is all about visuals and associating your brand with a lifestyle angle. Twitter is for getting personal with your audience and showing off your brand personality. LinkedIn is where you create networks and get in touch with your peers in the industry (as well as the relevant talent).
But setting up your social media is more than just creating profiles. You need to create social media calendars, plan for at least a month in advance in how you are going to run your social media, the kind of posts you will be uploading and sharing, and when.
Tools like MeetEdgar and Buffer help you streamline your social media. From a single dashboard, you get to create posts for all of your accounts, in unique voices, and with unique characteristics that are specific to each platform.
The success of your social media strategy will depend on how authentic you are in your online conversations and presence. Do you retain a consistent voice going from one platform to the next?
I mean, the tone can surely go from organizational to playful, but the core of the voice must remain the same. If you can accomplish that, creating a loyal band of followers and fans will become easier.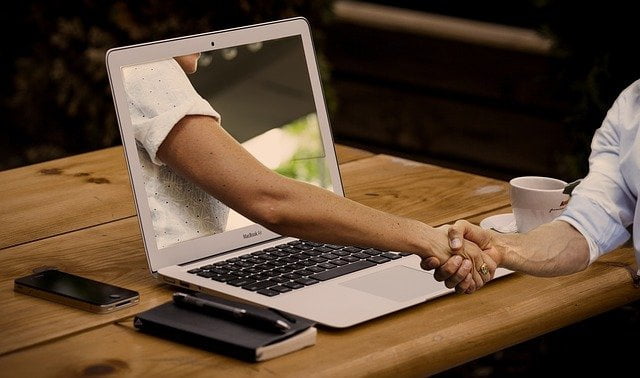 5. Figure Out Your Digital Marketing
There are 5 main strategies to invest in here:
Pay per Click Ads: you run paid ads on other websites or search engines. You bid on your targeted keywords, pay the amount, and whenever someone searches for a product you are selling, Google will show your ad on top SERPs. Google Ads is a great place to learn PPC ads and launch your ad campaign.
Influencer Marketing: influencers on Instagram, YouTube, or TikTok, etc. endorse your products/services and promote these to their audiences.
Email Marketing: the list of potential consumers you get through your PPC campaigns or influencer marketing can be used to launch an email marketing campaign.
SEO: this is an organic way to get your website on better search engine ranks. Using precisely targeted keywords, and great content, along with supreme social media, you improve your search engine ranks day by day.
Content Marketing: you make your brand and yourself well-known through blogs, videos, podcasts, and forum answers, etc. It elevates your status as an industry expert and makes your brand more popular with the audience.
These are a mix of paid and free marketing strategies. However, as a rule, whatever returns you get from your ads or organic marketing, you must invest back into it. For the first few months, do not withdraw profits to enjoy. Use them to scale your business, improve your inventory, and optimize your customer experience.
As the final step, A/B test and continue with your best practices.
Integrate Google Analytics with your web store and get important data on your web traffic. It should help you launch you're A/B tests to figure out which part of your marketing and business you need to tweak, which to perfect, and which to eliminate. With time, you will have a list of best practices that work for your store. When that happens, know that you have passed the bumpy road and a smoother sail may await you now.