The secondary camera of your Android smartphone will not capture better photos than primary camera, but selfies are almost taken with the front-facing camera. If you use a budget Android smartphone, your selfie camera is probably capturing low-quality photos.
Most known mobile brands like Samsung, Motorola, OnePlus, HTC and LG serve you better selfie camera if you spent $300-$400 for a Android smartphone. But, people who don't have a high budget, they can still optimize their front-facing camera photos by using Android apps.
Android apps like Candy Camera, Retrica, and YouCam perfect dramatically improve your camera photos in real-time or after capture using software methods.
Following the are best selfie apps for Android:
Candy Camera is one of the most installed selfie apps on the Google play store. With this app, you can take beautiful selfies with a variety of real-time color filters and stickers. After you take a photo with Candy Camera, swipe above to open the editor and use photo editing tools.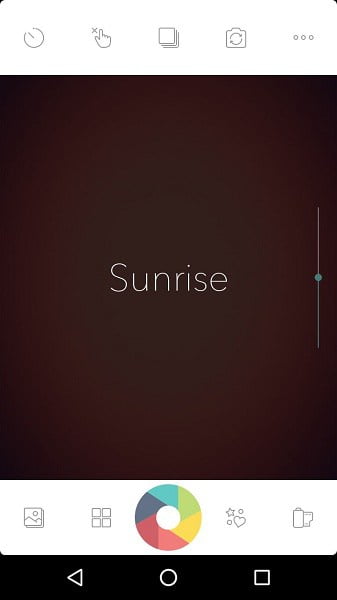 A silent mode is available in the settings menu lets you silent the camera sound whenever you take a photo with the app. By default, Candy Camera logo appear on your photos, you can disable watermark from settings > Watermark.
Use the collage button on the home screen, select a collage style and lets create a photo collage in real-time.
BeautyPlus is suited to female users because the app features are more focus to females face and skin. It has more features than Candy Camera, even you take a video selfie.
In real-time, you can use a variety of filters, blur and vignette for photos, and coloring filters on video selfies can be used after you record the video.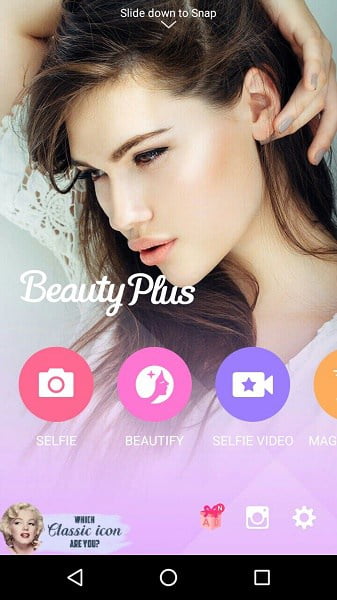 On the camera screen, you can use three different modes for selfies, in which Makeup mode automatically makeup the detected face as you click a photo. Beautify and Filter mode is best for both men and women and it auto optimize photos as you take a new photo.
On the home screen, you can use more editing tools such as Beautify and Magic Brush in order to optimize your existing photos. For best effects, please choose your skin color from settings > Skin Tone.
YouCam perfect can capture photo and video selfies with 100 best real-time filters, although the filters can be easily applied after the capture. Whether you're a male or female, you can use the beautify tools in order to improve your photos.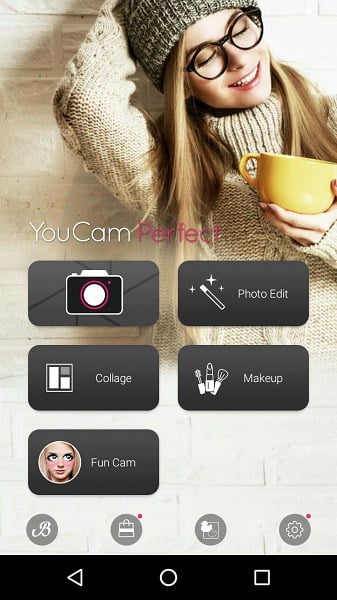 To embellish your existing photos, use the Photo edit tool on the home screen and collage maker for photo collage. YouCam perfect has an additional Makeup app for female users allow to makeover face in real-time with makeup tools such as lipstick, eye makeup, and blush.
YouCam perfect and YouCam Makeup are developed by CyberLink.
B612 is an another awesome selfie app with real-time filters and stickers for photos. You can also record a 30 second video selfie but cannot apply filters on it. The app is very simple and fast, just open the app, swipe on the camera screen to change filters and click a selfie.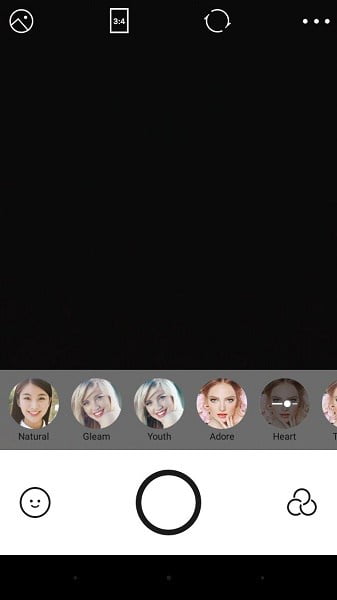 Photo editing tools are not available in the app, but the collection of Snatpchat-like animated stickers are really awesome. B612 is developed by one of the most popular messaging app company LINE.
Sweet Selfie app is completely made for taking better selfies than regular camera app. It comes with auto beautify features that make your photo automatically optimized and you don't need to use a editing tool.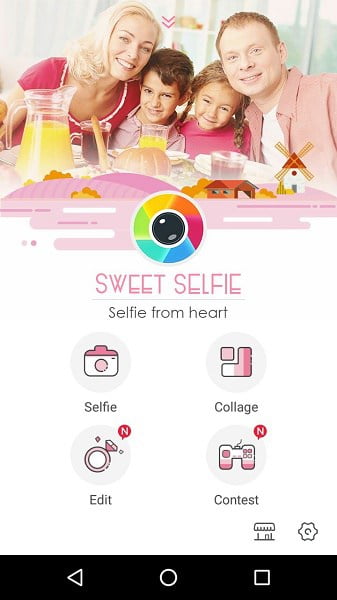 Real-time filters are very common, but additionally you can create collage directly from the camera or home screen. On the camera screen, swipe up-down to adjust brightness and left-right for filters.
Use the Sweet Seflie's photo editor and manually optimize your photos with effects, filters, smoothness, whitening and dark-circle remover.
Bestie is one of the best selfie camera apps on Google play, developed by Camera 360 developers. You can use filters and animated stickers in real-time for both photo and video selfies, swipe above to adjust skin tone and swipe right to change the filter.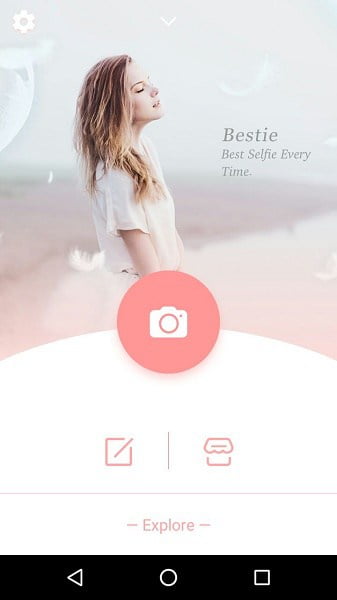 Animated stickers are absolutely free, but you need to download stickers manually by clicking on each one. For low-lighting condition, the app also provides Night mode feature available in the top three dots menu.
With over 300 million users, Retrica is the most installed selfie apps on the Google play store. With more than 100 filters, you can optimize your beauty in a photo or video. Retrica can also turn any video or collage to GIF with just a click.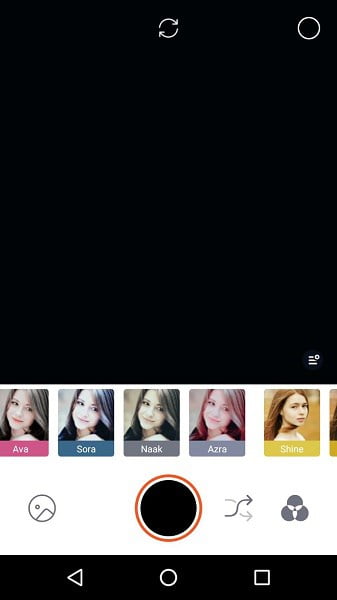 Retrica is very simple and easy, even their editing tool is very quick, it only has few common functions for post-photo editing.
FilterCamera comes with advanced real-time filters and faster interface. Just open the app, select a filter from the bottom of the screen, and click a selfie. Video selfie is not supported, but for photos the app is really good.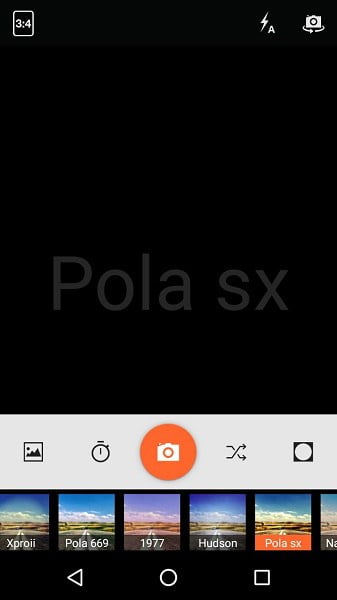 FilterCamera has more good features such as one-click vignette border, timer, selfie stick mode and an advanced photo editor.