You never want to lose your old printed memories, and important paper documents easily. With the help of a photo / document scanner app on your smartphone (Android or iOS ), you can convert those documents into digital images and store them easily in digital storage.
If you have a multi-functional printer with a scanning feature, you may already know how to scan paper documents and photos. But the problem is that you can not take a printer with you. The best solution is the scanner app available for smartphones, even big software companies such as Google, Microsoft and Adobe are very useful for things like Scanner App, which is why they have developed their own scanner app for Android and iOS platforms.
The best scanner apps to scan photos and documents are:
1. CamScanner
CamScanner is the most installed document scanner apps on Google Play, and has more than 100 million users worldwide. With this app, you can scan paper documents, whiteboards, business cards, printed photos and convert them to digital images and PDFs instantly. CamScanner automatically scans the documents, even you can manually adjust the crop. It has a built-in advanced editor that helps you manually optimize scanned documents and photos.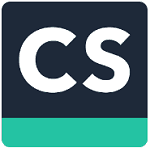 Download and install CamScanner app on your Android and iOS.
2. PhotoScan By Google Photos
PhotoScan Google Photos promises to scan old photos with your smartphone's camera and make it more clear from the original. The scanner app automatically recognizes the edges, rotate it to the right orientation and output shine-free scan. You only have to do one thing, move your phone's camera to the dots, and the app automatically scan and optimize photos or paper.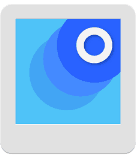 Download and install the PhotoScan By Google Photos app on your Android and iOS.
3. Tiny Scanner
I'm really impressed with the Tiny Scanner app, even the app's ratings on Google Play and Apple App Store also show that each user is also affected. The scanner app is working perfectly, it scans and makes output images very clear. Tiny Scanner has a lot of features in comparison to others, such as scans in grayscale / color, choose the page size and color manually, save the scan as an image or PDF, and more.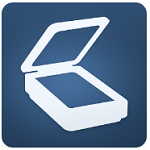 Download and install the Tiny Scanner app on your Android and iOS.
4. Office Lens
What I see that the Office Lens app has a very good average rating on Google Play and Apple App Store. After using the app, I realized that the automation of the scanner app is very good. You do not need to adjust or enhance the scan, manually, it will automatically output the best. Office lens can scan documents, printed pictures, whiteboards, business cards and more. After scanning, you can save scans instantly in OneNote, OneDrive, Gallery / Photo Library etc.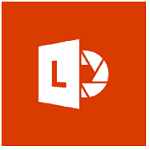 Download and install the Office Lens app on your Android and iOS.
5. Adobe Scan
Adobe Scan is a free scanner app that scans paper documents, printed photos, receipts, business cards and whiteboards, and converts it to PDF. You can not save a scan directly from the app as a PNG or JPG image, but you can easily convert these PDFs into image format via Adobe Acrobat or Web-based tool. Adobe Scan App will automatically crop, sharpen and enhance your scans.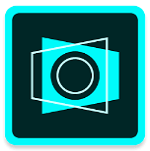 Download and install Adobe Scan app on your Android and iOS.
6. Clear Scanner
That's right, Clean Scanner scan documents very clear, but it did not detect the documents in the live camera. The app will capture the entire image first and then the document or printed photo will automatically cropped. It also supports OCR, a feature that reads text automatically with scans. OCR is also supported on all the apps listed above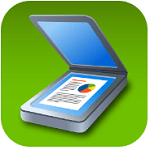 Download and install the Clear Scanner app on your Android and iOS.