Okay, everyone knows that we can not download music, video and other multimedia files directly from the web on the iPhone and iPad, but here I will tell you that how users of iOS device can download multimedia content free from the web, and run on the stock apps. There is another way to get music and video on the iPhone without using the iTunes Store, is, transfer files from your computer using iPhone USB Transfer software. In the case of software, iOS has no comparison with Android, many people work hard to do things like Android on the iPhone devices but unfortunately they can not do.
Online music and video streaming are the best things for iPhone users, but you know that for some time we have to save music and video files from the web.
Now the way I am telling you is very easy, I use an iOS File Manager app that supports the ability of web browser, downloader and to manage the iTunes Photo Library.
Follow the steps given below:
Install Documents by Readdle app on your iPhone / iOS device.
Open the app and go to the built-in web browser. (Tap on the safari browser-like icon in the footer of the app)

You want to download multimedia files, so open any website to start the download.
When the file download is detected, the iOS app will prompt you to save the file.

After the download completes, move the file to Photo Album so that you can enjoy those multimedia files directly from the Photos app.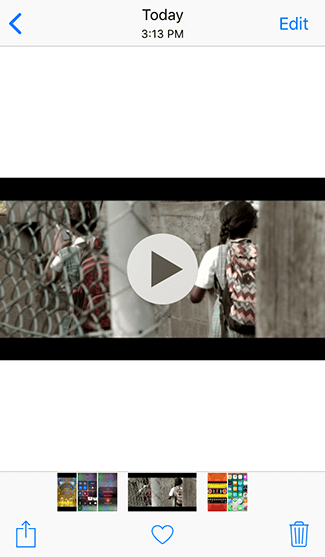 Downloaded multimedia files can never lost from your device after you have copied the files to the Photo album. You can also download non-multimedia files such as PDF documents, zip and run it in the Documents by Readdle app.
If you downloaded the audio file then you can only listen to it in the iOS file manager app, these applications come with a built-in media player, so you do not need to use the official music app on your mobile device. Currently, there is no way to transfer music files to the iTunes Music Library using any mobile app, you will need to use your computer to do this.
Online music and video streaming apps also provide offline functionality, if you do not like the above method, then you can use the online streaming app on your iPhone / iPad / iOS device.