Do you like to read a dictionary, but you can not take a weighted book of more than thousand pages in your small bag. Forget it, install an (online / offline) dictionary app on your smartphone (Android / iOS) and easily read the meaning, definitions, usage examples, phrases, pronunciation / audio pronunciation, translation of English words easily.
The dictionary application below will require internet connectivity, but some offline can work as well. If you usually find the meaning of words in dictionaries, then you should use online services like dictionary.com and google translate. However, a search term on Google shows a lot of information about a word like verb, translation, etc.
These are the best (English-English/English-any language) dictionary apps for Android and iOS:
1. Oxford Dictionary of English
The Oxford Dictionary App by Moby Systems is the best free dictionary app for smartphones. It includes meanings and phrases of more than 350,000 words, and 75,000 audio pronunciations. The offline feature in the app lets you save any word offline and watch it at anytime without using the internet. Offline specialty is available for premium / paid users only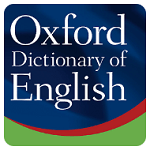 Get the Oxford Dictionary of English app for your Android and iOS devices.
2. Dictionary.com
You may know about Dictionary.com, the world's leading online dictionary that provides millions of definitions, audio pronunciations, spellings of English words. The Dictionary.com app for smartphone make it easy to explore and search through their largest digital dictionary database. The app provides offline dictionary facility for free.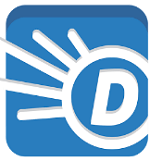 Get the Dictionary.com app for your Android and iOS devices.
3. Merriam-Webster Dictionary
If you live in the United States, you may probably hear the name of Merriam-Webster. The company especially known for its dictionaries. Merriam-Webster's dictionary apps for smartphone make it easy to find meanings of English words, with quick definition, synonyms, antonyms, example sentences, audio pronunciations and more.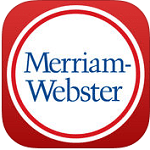 Get the Merriam-Webster dictionary app for your Android and iOS devices.
4. Google Translate
Google Translate is more than a translation service,  it shows lots of information about any word like a dictionary, such as meaning, usage examples, adjective, adverb, verb and more. The best part about Google Translate is that it is a multilingual service that supports more than 100 languages. You can also download languages on your app to use offline.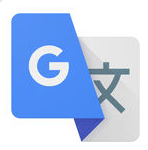 Get the Google Translate app for your Android and iOS devices.
5. Dictionary – Offline English Dictionary
It is an offline dictionary app for iOS, which comes with the meaning of over 147,000 words, with synonyms, examples of usage, spelling suggestions and more. Use the search bar to easily find any English word, as well as you can find words on Wikipedia and get articles related to the word.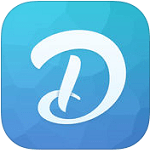 Get the Offline English Dictionary app for your iOS devices.
6. English Dictionary – Offline
English Dictionary Offline (based on Wiktionary) by Livio is one of the best offline dictionary apps on Google play. It comes with the meaning of more than 243,000 English words, with audio words and a fast search bar. The app is a complete package of words and meanings, there is no need to use the Internet after installing the application.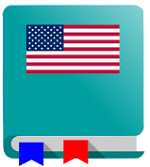 Get the English Dictionary Offline app for your Android devices.