For the modern generation, Dating online is all about smartphone, apps, social media etc. Finding a new partner offline is not as perfect as you think and it's not easier than the internet's way. Tinder is doing their best to connect me with a perfect partner nearby or in my city, but I don't like matches suggested by the tinder app, or may be my perfect partner is not on tinder.
Social networking sites are the best way to find new dates online, but it's looks like dating on Facebook is not easier than dating sites and apps. I've tried these all apps listed on the page, and one of them is going to find a new love for you today. Give it a try!
1) Badoo – Meet New People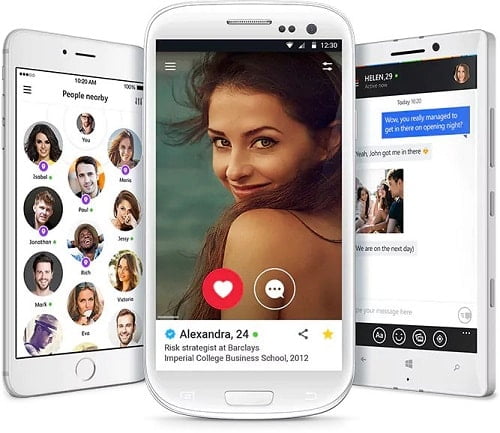 With over 100 million members, Badoo is the largest dating service or social network lets you meet new peoples nearby you or around the world. You can join Badoo by using their website or smartphone app. Once you login to Baddo, guys and dolls automatically start connecting with you just like Instagram send followers when you follow others. The app will find nearby peoples automatically, start chatting and some more cool features waiting for you.
2) Tinder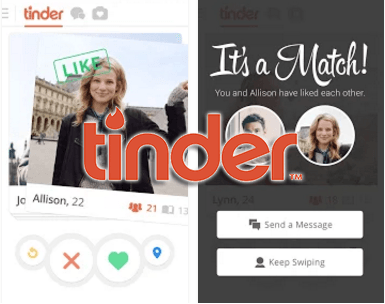 Swipe, like and unlike with Tinder and find your new match. The app required login with Facebook and it will automatically give suggestions according to the location. You can set a custom range (KM) to help find peoples in your current location. Tinder is the hottest and popular dating app in the world.
Tinder finds matches when both persons like each other. For example – If you swipe left to a profile, it means you like it and once the person like you back, then it's called a match.
3) OkCupid Dating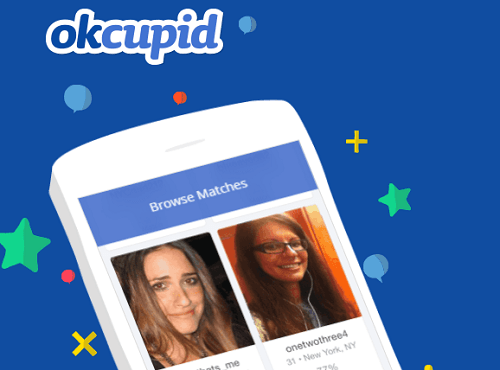 OkCupid is the best and 100% free dating service that you can use via the website or smartphone app. The dating service uses a matching algorithm that helps find the right people for you. Once you join, the app will ask you 4-5 questions that may be part of OkCupid's algorithm. You can easily start a conservation with matches even without any kind of connection with him/her.
4) Match™ – Dating App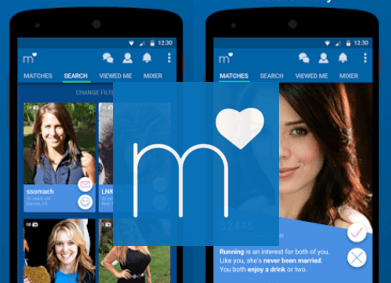 Match.com is one of the oldest dating service may be you know about. If not, try starting with their app that looks very similar to Tinder. The app has some bad ratings on the web and store, but you should try once. It is the best place to find singles, and the suggestions are all from your nearby location. Once you sign up, the app will ask some bunch of questions about you and he/she you're seeking.
5) POF Free Dating App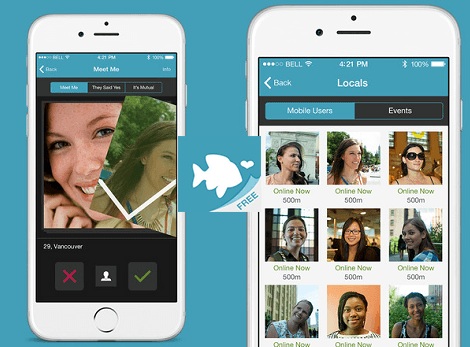 PlentyOfFish (POF) is suggested by many media sites on the web and with over 100 million registered users you'll get more new matches every day. POF app has some cool features like  sending push notifications about who viewed your profile and messages, sort matches by online users, swiping and more. The app is available for all major smartphone platforms, including Windows phone and Blackberry.
6) Zoosk

Zoosk is available globally in 25 different languages. Once you join Zoosk, all of the matches start immediately appearing to you and lets start sending messages directly to members. From the left-hand panel, you can select "Online now" to view online nearby members.