GIF, the image known by many names like moving image, live photo and more. GIF is very popular with today's social media generation, people love to share their own GIF on Facebook, Twitter, etc. GIFs are very useful for web designers even many designers replace coding animation effect with GIFs.
When it comes to creating a new GIF, your designing mind should be ready for this, but when it comes to generating GIFs, software and tools are not going anywhere. I mostly found on the internet, people post GIFs of videos like Face reaction, playing pet, movie scene, funny scene and more. Generating a GIF image from video only takes less than a minute, and here's I generating GIF by using multiple different ways.
Using the offline tool
More video to GIF tools available for windows, but free video to GIF converter is the best software I found. To create GIF offline, you need to save the video on your PC and make sure the GIF length should be lesser to make them work on all social networking sites, For example – 5, 7 or 10 seconds.
Step 1 – Open "Free Video to GIF converter" and select video

Once you download and install the software, open it from the desktop or start menu. Now, click on "Browse video" and select a video file.
Step 2 – Configure frames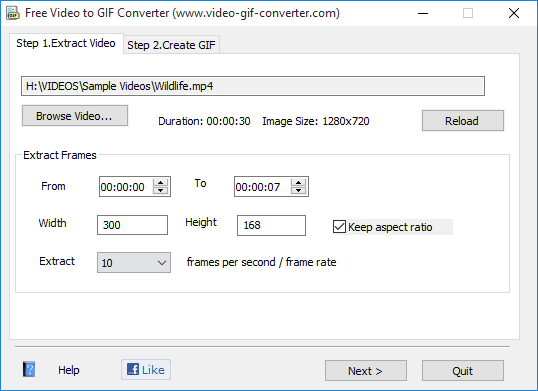 This is the step 1 of the software. Here you need to set the GIF length and resolution. Make sure the length should be less in size and resolution depends on you.
Step 3 – Setup GIF and save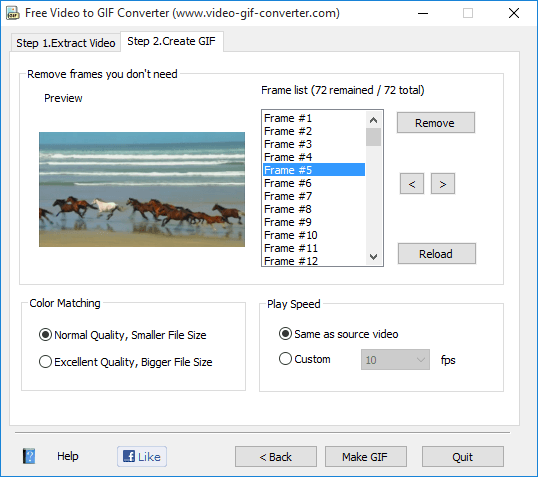 In the final step, select and remove frames you don't like. Choose a custom play speed or leave it default. Normal quality is the best choice according to me. Here's my created GIF in normal quality, 200X168 resolution and 12 fps play speed: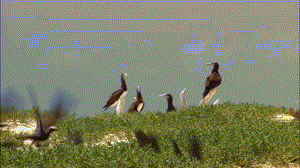 Using online tool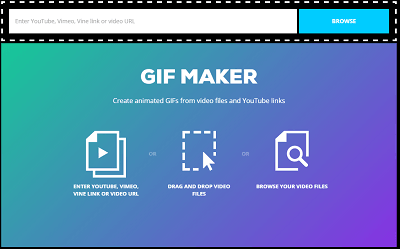 The online tool is very useful to create animated GIF from a local video or streaming video. I use Giphy's GIF maker tool and you should too. The tool can also generate GIFs directly from video sharing sites like YouTube, Vimoe and Vine. Once create, your GIF image will be automatically submitted to Giphy.com.
Open Giphy's GIF Maker.
Browse and select a video.
Select start time and duration of GIF.
Click "Create your GIF" and wait while it completes.
Download your creation from the Advanced tab.
YouTube to GIF
There is a easier way to turn a YouTube video into a GIF image, just add "gif" in the URL and start creating your image. You can also try above GIF maker tool, Imgur: video to GIF, and more online tools to create images easily. Here is the step tutorial:
Open a YouTube video in a web browser.
Add "gif" just before "YouTube" in the address bar and hit Enter.

Make a start and end selection.
Open gif file URL in new tab and save the creation.
FAQ
How do I reduce the file size of GIF images?
You can easily compress an GIF image online by using tools like Ezgif, GIF optimizer, and more. Just upload your image, select a compression level and compress.