At the gym, your trainer is everything that teaches about exercise, agenda and diet. But personal, everlasting Android smartphone in your pocket can become a professional bodybuilding trainer without any charge.
Those who believe that bodybuilding is possible at home, they have already established their own small gym at home. Learning exercises from YouTube is a good idea but when you search for and particular exercise on YouTube, it shows you thousands of videos, and in the top results, major exercises are shown only.
I have collected some Android apps that include all bodybuilding workout exercises with workout information, pictures and videos.
1. Fitness & Bodybuilding
Fitness & Bodybuilding app is the best bodybuilding app, which includes exercises for all professional workouts and gymnasiums. Each workout is well described with detailed information and photos, even a demo video is available for each exercise in the app. By default, videos are not available for offline, but you can download all videos at once from Home screen.
Some other additional features that I can not fully describe, such as workout schedule, timer and reminder.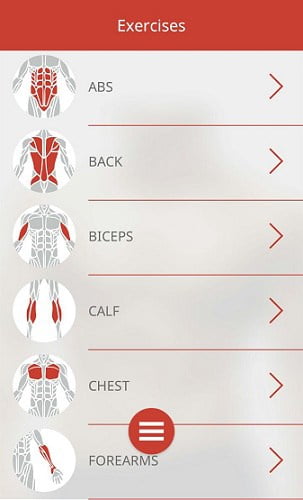 2. Gym Workout Tracker & Trainer
Gym Workout Tracker & Trainer app is the ultimate bodybuilding app comes with professional workout routines, and there are almost all effective exercises recommended by bodybuilding experts and trainers. As a personal smartphone trainer, the app tracks your progress and gives you results. Every exercise available in the app includes step-by-step tutorials, images and videos.
Go to the 'Workouts' tab and find some professional fitness goals, such as fat off, sexy body, weight loss, mass wheat and more.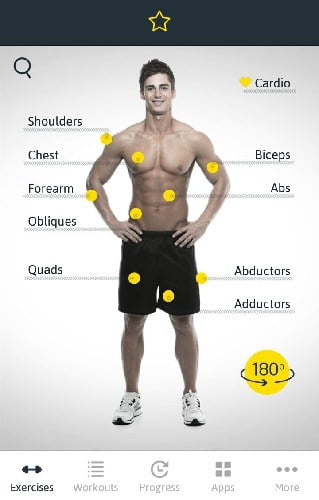 3. 30 Day Fitness Challenge
30 Day Fitness Challenge app helps you to workout at home without a gym equipment. Like his name, the app has 30-day workout challenges, which help you achieve fitness goals in a month. You can choose a challenge on your screen and start, such as a 30-day ABS challenge, butts challenge, full body challenge, etc., and after selecting a plan, you can start your exercise from day one.
The fitness app will guide you with voice, animation and video.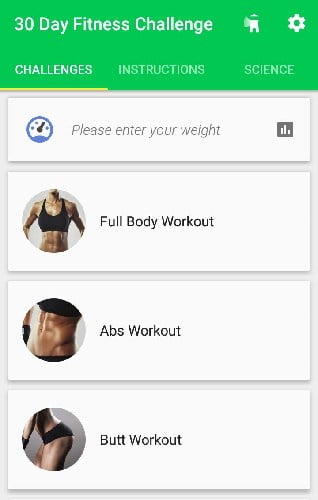 4. Fitness Coach FitProSport
The FitProSport app comes with more than 100 professional exercises for both men and women. Videos are not available in the app, but the moving animation and details will guide you how to do exercises. On the 'Workouts' screen, you can find exercises that you can do at home. You can also synchronize your fitness data, such as body measures, calendar, and result to Google Drive, just go to Settings> Data Synchronization.
There is no ad in the full version of the app, which has 250+ exercises.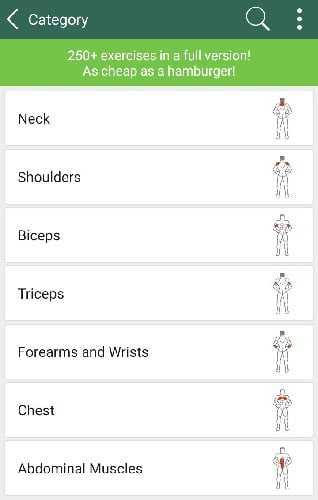 5. Total Fitness – Gym & Workouts
Total fitness is a special type of fitness app that comes with all the exercises of home and gym. If you reach the 'exercise guide' screen, you notice that the app provides lengthy information about each exercise. You can go to the menu to challenge and explore some fitness goals, such as walking, pushup and pull-up.
The Total Fitness App hosts your exercise videos on YouTube, so if you click any video, it will open in the YouTube app.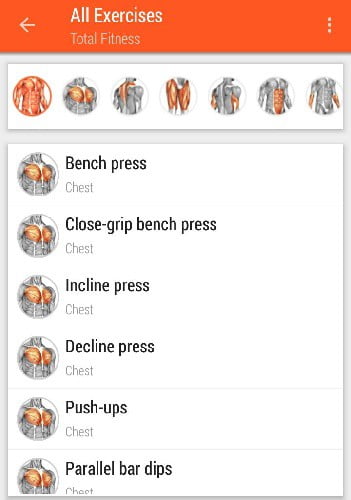 6. BodySpace – Social Fitness App
BodySpace is a social network of health and fitness that has been developed by Bodybuilding.com, the most popular fitness website on the Internet. The app offers you millions of exercises and workout around the world. Each exercise has step-by-step instructions and an exercise video.
Since this is a social network, you need to register in the app to follow people, like, comment and share, and create your own profile. On the profile screen, click the Fitboard and access your health timeline.