Our common accounts on internet like Facebook, Gmail, Apple are not called secured with just a password, I mean you can't say that only those people can log-in, who knows your password, but hackers can't hack password, they attempt to change password and log-in to accounts.
In the modern internet generation, everything is unsecured if you didn't set up a tight security over, you will drop lost your account and the advanced solution to secure your common internet accounts is two-factor authentication.
I know many of you didn't hear about this security, maybe you saw your friends doing sign-in with code received in phone. One day when I was out of my Wi-Fi network, a person tries to log-in to my Google account using my password, but google declined them because of 2-factor verification. After, I know that a week ago I used public computer, but thanks to 2-factor.
What is app password, and why should I care?
After enabling two-step authentication to your account, your logged in apps from the same account will not work properly. The app password solves this problem and you should set it up while enabling two-step authentication.
Contents
Gmail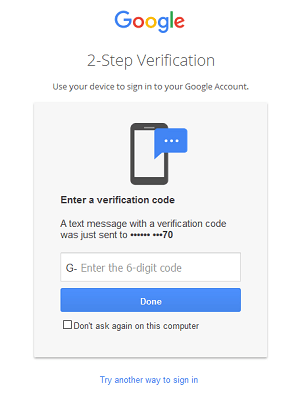 Google is my most important account because of multiple connection of products and services including Gmail, Android, Drive and more. Here are the following steps to activate 2-step verification in Gmail:
Go to the 2-step intro page and click the get "Get Started" button.
Sign with your Gmail account.
Start setup and enter your mobile number.
Select from which method you want to receive verification code.(Tip – select SMS)
Enter the verification code you'll receive on your phone, and click verify.
You're done and you can even get verification code using the app also: Google Authenticator.
Do logout current session and re-login to your Gmail account from different browser.
Yahoo mail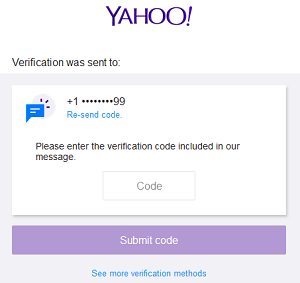 Login to your Yahoo account and visit account info page.
Go to Account Security and enable the 2-step verification button.
Enter your mobile number and click "Send SMS".
Verify and you've enabled two-step verification.
iCloud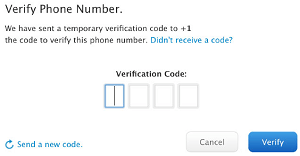 Sign in with your Apple ID on web and open the account management page.
Under security, click the get started link below two-step verification.
Answer your security questions.
Add at least one trusted phone number and verify it.
Save your recovery key and follow on-screen instructions.
At last, click the button: Enable two-step verification.
Microsoft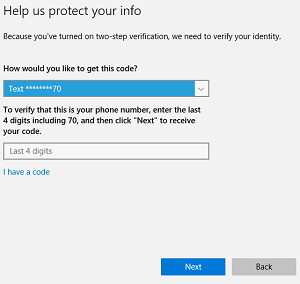 Sign into your Microsoft account.
Click "Security & Privacy" from the top navigation and click the link: more security settings.
Scroll down and click on "Set up two-step verification".
Follow on-screen instructions.
Setup a verification app on your smartphone, else click button "Set it up later".
Save your recovery code, and click Next.
Congrats, you're all done.
Zoho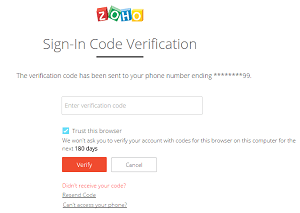 Visit your Zoho Account and select Security.
From the side menu, select Two Factor Authentication.
Select mode "SMS/Voice call" and Next.
Enter your phone number and verify it.
Enter your Zoho password and click "Turn on".
Yandex.Mail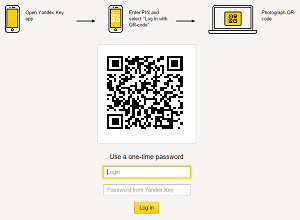 Sign in to your yandex account and open access management page.
Enable two-factor authentication and get started.
Confirm phone number and verify it with a code.
Create a 4-digit pin.
Install and open Yandex.Key app on your smartphone and scan the QR code.
Enter your 4-digit pin and get the one-time password.
Enter one-time password to the next step and Enable two-factor authentication.
FAQ
My email accounts not asking any kind of verification code?
Log out to the current email session, and re-login using a different browser. Once you verify your login on a browser, there was a option to trust the browser and it will never ask 2-step verification code to that browser.